Was ist Eventcombo?
Eventcombo's Web3 #SinglePlatform comprehensive in-person, hybrid, & virtual event management software combines cutting-edge technology & white glove customer service to deliver 360° managed events. Based on an unlimited model, it features unlimited attendees, hosts, & integrations, which can be further customized to enhance experience & boost engagement. Its robust technology & specialized pre & post event engagement platform, Community™, help optimize every aspect of the event lifecycle.
Wer verwendet Eventcombo?
Eventcombo supports a vast range of event requirements, starting from registration, ticketing all the way to post-event networking, for corporates, non-profits, private and public sectors, and more.
Wo kann Eventcombo bereitgestellt werden?
Cloud, SaaS, webbasiert, Mac (Desktop), Windows (Desktop), Linux (Desktop), Windows (On-Premise), Linux (On-Premise), Chromebook (Desktop), Android (mobil), iPhone (mobil), iPad (mobil)
Über den Anbieter
Eventcombo
Ansässig in Teaneck, USA
2015 gegründet
Telefon-Support
24/7 Live-Support
Chat
Erhältlich in diesen Ländern
Vereinigte Staaten
Über den Anbieter
Eventcombo
Ansässig in Teaneck, USA
2015 gegründet
Telefon-Support
24/7 Live-Support
Chat
Erhältlich in diesen Ländern
Vereinigte Staaten
Eventcombo – Videos und Bilder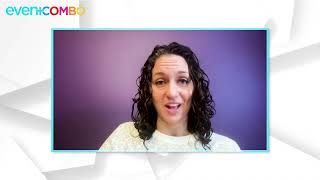 Kosten ähnlicher Produkte wie Eventcombo vergleichen
Eventcombo Funktionen
Abzeichen-Management
Alarmfunktion / Benachrichtigungen
Angebot in sozialen Medien
Angebotsmanagement
Aussteller- / Lieferanten-Management
Barcode / Tickets scannen
Befragungs-/Umfragemanagement
Berichterstattung / Analyse
E-Mail Marketing
Echtzeit-Chat
Eventplanung
Eventregistrierung
Gruppenanmeldung
Gruppenarbeitsräume
Interaktion mit Zielgruppen
Kalenderverwaltung
Kartenverkauf
Kiosk-Kartenverkauf
Kontaktmanagement
Kundendatenverwaltung
Kundenspezifisches Branding
Lead-Generierung
Live-Chat
Live-Streaming
Marketing-Automatisierung
Networking
Online-Anmeldung
Publikumsanalysen
Rednerprofile
Registrierung vor Ort
Registrierungs-Management
Reservierte Plätze
Sitzplan
Sponsoren-Management
Teilnehmer-Management
Teilnehmer-Tracking
Teilnehmerprofile
Ticket-Reservierungen
Verkaufspunkt POS
Virtueller Empfangsbereich
Website-Management
Zahlungsabwicklung
Alternativen für Eventcombo
Bewertungen über Eventcombo
Ayanna R.
CEO in USA
Verifizierter Nutzer auf LinkedIn
Unterhaltung, Selbstständig
Verwendete die Software für: 1-5 Monate
Great System for Marketing and Advertising
Kommentare: When I first started event combo I was kind of lost in how to navigate the system. The moment I reached out to them via email and telephone their response was so prompt and on point. They respond back in a timely fashion and I've referred them to my friends and associates.
Vorteile:
the fact that I can navigate through it so easily and that it gives me more options to promote market and keep the stats on my production.
Nachteile:
I really don't have anything discrediting the say about the system.
Peter michael M.
Producer/Performer in USA
Unterhaltung, 2-10 Mitarbeiter
Verwendete die Software für: Mehr als 2 Jahre
EventCombo Helps My Business Run Smoothly
Kommentare: My experience with EventCombo has been excellent. I have used EventCombo for everything from arts festivals with 15-20 shows at various times, to one-off's, to long runs, to issuing tickets for online events. They have actively requested my input and I have seen them make ease-of-use changes almost immediately. Again, the customer service is extraordinary, and for me, that is paramount.
Vorteile:
I liked that my ticket page reflects my brand. I can customize it any way I want. It's important to me that when a potential ticket-buyer heads to the ticketing site, there is something visually pleasing, on-brand with my company, very clear, and concise. I could easily schedule several events happening in an arts festival and making access to each event simple to create, simple to change, and most of all, simple interface for the customer. I have never had a customer tell me the ordering process was a challenge, and since I am a busy arts administrator, I am relieved that I don't need to spend time explaining how to purchase tickets for my events. I also like that the payout is quick and accurate.
Nachteile:
I must say that I ask a lot of questions, and every question I ask is answered by EventCombo within an hour...even in the middle of the night. That being said, I ask so many questions because EventCombo offers so many ways to customize each event. Navigating to find the solution takes just a bit of time, but I have always solved any problem I had either by navigating some more, or emailing for help.
Verifizierter Rezensent
CEO in USA
Verifizierter Nutzer auf LinkedIn
Telekommunikation, Selbstständig
Verwendete die Software für: 1-5 Monate
Not a bad program just doesn't offer a lot
Kommentare: One of the things I really enjoyed with event combo is that you could work out the registration a lot better, but that was about the only thing it really offered. I much prefer eventbrite because it does offer more even if it doesn't have the really good membership management like eventcombo. If you are looking to offer online tickets, plan your event, and even being able to manage your event you are better looking elsewhere than event combo.
Vorteile:
One of the things I really liked about the program was the ability to manage the membership of those who signed up for the event.
Nachteile:
The program did not offer event planning, online ticketing or event management so you would need to find another program outside of this to do all of that.
Antwort von Eventcombo
vor 12 Monaten
This is a fake review posted by a fake client who has never used the product.
Ishu M.
Technical Architect in Indien
Krankenhausversorgung & Gesundheitswesen, 10.000+ Mitarbeiter
Verwendete die Software für: 1-5 Monate
"One-Stop for Event Management and Registration Needs"
Kommentare: Our experience has been positive, and we hold many events on Eventcombo throughout the year.
Vorteile:
1. Range of features 2. Good training 3. Good support 4. User access 5. Templates 6. Community
Nachteile:
It's a little difficult to figure out some features, but the support team is extremely helpful!
Scott W.
entrepreneur in USA
Darstellende Künste, Selbstständig
Verwendete die Software für: 6-12 Monate
The best ticketing platform I've used. Period.
Kommentare: Eventcombo is like the restaurant you dine in where every minute detail of service and atmosphere is cared for with a smile, your water glass never gets to half empty, and the food is beautiful and delicious. They are the whole package.
Vorteile:
I have been producing events for the past thirteen years, and always thought of setting up and facilitating ticketing platforms as a necessary, but slow and clunky process. Imagine my surprise when I switched over to Eventcombo last year and discovered it could be done so quickly, effortlessly, and effectively. Every aspect of set up and facilitation is a breeze, and my stuff looks great. Longtime attendees have made a point of telling me how easy it is to make a purchase and that they love the new look. Fees are beyond fair, and payment is handled so swiftly and consistently that I don't even have to think about it. Finally, when I have had cause to communicate with their team (never for a problem), they are are almost supernaturally fast in responding to me and thoroughly taking care of my requests. I wish every aspect of my business was this simple.
Nachteile:
I honestly have no complaints up until this point.