Das könnte dich auch interessieren:
Was ist AutoBid Mechanical?
Trimble AutoBid mechanical is the market-leading labor and material estimating
software, ideal for commercial mechanical, piping, and plumbing contractors. Providing contractors with customized graphical takeoff tools, automatic fitting generation, and multiple industry-standard labor books, contractors can quickly and accurately create bids.
Wer verwendet AutoBid Mechanical?
Commercial Mechanical, Piping, and Plumbing Contractors
AutoBid Mechanical – Details
Trimble Inc.
1978 gegründet
AutoBid Mechanical – Videos und Bilder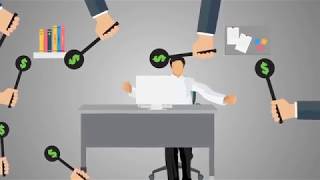 ▶︎
AutoBid Mechanical – Details
Trimble Inc.
1978 gegründet
Kosten ähnlicher Produkte wie AutoBid Mechanical vergleichen
Startpreis
Nicht verfügbar
4.995,00 $/einmalig
Nicht verfügbar
Nicht verfügbar
AutoBid Mechanical – Bereitstellung und Support
Einsatz
Windows (Desktop)
Windows (On-Premise)
Linux (On-Premise)
Training
Persönlich
Live Online
Webinare
Dokumentation
Funktionen von AutoBid Mechanical
API
Aktivitäts-Dashboard
Aktivitäts-Verfolgung
Angebote / Schätzungen
Arbeitsauftragsverwaltung
Aufgabenplanung
Auftragsänderungsmanagement
Automatische Sicherung
Berichterstattung und Statistik
Bestell-Management
Daten-Import / -Export
Dokumentenspeicher
Drag-and-Drop
Drittanbieter-Integration
Echtzeit-Aktualisierungen
Echtzeit-Daten
Elektronische Unterschrift
Elektronische Zahlungen
Für Generalunternehmer
Für die Klempnerei
Gebot-Management
Integration in QuickBooks
Integration in die Buchhaltung
Inventarverwaltung
Job-Management
Kalenderverwaltung
Kommerziell / Industriell
Kontakt-Datenbank
Kosten-Datenbank
Kostenschätzung
Kundendatenbank
Kundenspezifisches Branding
Materialforschung
Mobile Benachrichtigungen
Mobile Unterschriftenerfassung
Montagemanagement
Projektplanung
Rechnungsmanagement
SMS-Nachrichtenversand
Schätzung
Standortverfolgung
Statusverfolgung
Versandmanagement
Vertrags-/Lizenz-Management
Visueller Zusammenbau
Vorgefertigter Aufbau
Vorlagen-Management
Wartungsplanung
Verifizierter Rezensent
Chief Operating Officer in Indien
Verifizierter Nutzer auf LinkedIn
Essen & Trinken
Verwendete die Software für: 1-5 Monate
Its so nice to see this kind of software product when a difficult in handling the complex designs.
Kommentare: We got a very nice experience in handling the multiple clients projects at one go. I will definitetly recommend to my healthy customers to use.
Vorteile:
Very much user friendly and simple to set-up. As a customer we can do so many projects at one go without any difficulty in handing the clients requirement. One go many projects can run.
Nachteile:
Cost of product can be minimised based on the number of users in the company. Little bit of training is do required while you are using for the first time.
Charles T.
Mechanical Estimator in
Bau, 1.001-5.000 Mitarbeiter
Verwendete die Software für: Mehr als 2 Jahre
Quelle: SoftwareAdvice
Hands down the fastest, most accurate, customizeable Mechanical Estimating Software available.
Vorteile:
Speed of takeoff and ease of everyday use! Mostly because of automatic fitting generation. You click at a 90 degree angle and you get a 90. Click perpendicular to the pipe and you get a tee or reducing tee. If the reducing tee is not manufactured, the software figures out how to make the reductions by selecting fittings that a available. If the main material (ie steel) and the branch material are different (ie copper) the software know how to handle the transition (dielectric fitting and adapters). When your not wasting time counting up 1/2" 90's etc. you can spend your time focused on the big items like value engineered alternates, shopping equipment and subs, and ways to out smart your competition. No other mechanical estimating product (and I've looked at them all) are even close when it comes to speed, accuracy and ease of use.
Nachteile:
On-screen pdf files may not import cleanly. Something they need to work on. Some of the underlining data tables can be intimidating at first.
Brian K.
Estimator in USA
Bau, 201-500 Mitarbeiter
Verwendete die Software für: Mehr als 2 Jahre
Quelle: SoftwareAdvice
Not what it used to be
Kommentare: Recent tech support does not have field experience. They tend to just delete problems and not actually fix WHY a problem has occurred. Had I not asked a few questions regarding the latest version (2018v2) I would not have known it was NOT the actual version I was running even though it clearly showed the version number. An all new stand alone install had to be done, sending me back to square one with the program as if new out of box.
Vorteile:
Pro:The ability to set up joints to pick up the transition parts such as going from CS to copper, (like a weld-o-let die-electric nipple and copper adapter). Importing direst from Trimble's Trade Service is great. Cons (continued) I have been using onscreen takeoff programs for about 15 years. This is an old program that requires way to many mouse clicks. No usable hot keys.
Nachteile:
Set up of the program takes a LOT of time and tends to be an ongoing project as you add items. Updates are few and far between. The updates are often are buggy leaving you with unexplained errors. Version 2017 had enough issues that the new 2018v2 version is a stand alone version requiring you to start all over. Supplied spread sheets can not be customized any more.
Bau, 201-500 Mitarbeiter
Verwendete die Software für: Mehr als 2 Jahre
Quelle: SoftwareAdvice
My Review
Kommentare: Very detailed oriented. Being able to virtually customize it is almost worth the price. It has all the bells and whistles you want, and others you haven't thought of but they did. More geared to the mechanical contractor than the plumbing contractor but that being said, it more than handles any and all plumbing projects with ease.
Vorteile:
Will do anything and everything you want after set up, from taking off, to sending out for quotes, to pricing.
Nachteile:
The time that is required to fully understand it, and use it with a secure comfort level will differ, depending on the user and his familiarity with estimating programs, but it will take a while till you're able to do a quote fast and efficiently.
Jim G.
Estimating Manager in
Bau, 201-500 Mitarbeiter
Verwendete die Software für: Mehr als 2 Jahre
Quelle: SoftwareAdvice
AutoBid Mechanical
Kommentare: I hoped Tra-Ser would make adding new products to the system easier but from what I saw at Converge it's not. I have been using HPH since the beginning.
Vorteile:
I have used ABM since 1985. I like how easy it is to use. I like the way we can breakdown our estimates.
Nachteile:
My biggest complaint is when I add a new product. It's a long process. I also wish it was easier to customize the reports.