Was ist Polarion ALM?
Richte ungleiche Teammitglieder auf das aus, was erstellt wird und warum und gib ihnen die Möglichkeiten, die sie benötigen, um die Produktentwicklung voranzutreiben und gleichzeitig Integrität und Compliance während des gesamten Entwicklungslebenszyklus und projektübergreifend in komplexen Entwicklungsumgebungen zu schützen. Vorlagen mit Industriestandard-Kenntnissen, mit denen Teams schnell beginnen können, sind leicht anpassbar und beschleunigen nachweislich die Innovation für die Kunden.
Wer verwendet Polarion ALM?
Nicht vom Anbieter bereitgestellt
Wo kann Polarion ALM bereitgestellt werden?
Cloud, SaaS, webbasiert, Windows (On-Premise), Linux (On-Premise)
Erhältlich in diesen Ländern
Vereinigte Staaten
Erhältlich in diesen Ländern
Vereinigte Staaten
Polarion ALM – Videos und Bilder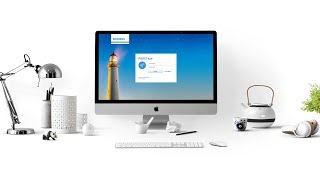 Bewertungen über Polarion ALM
Benjamin B.
PLM Berater in Deutschland
Maschinerie, 51-200 Mitarbeiter
Verwendete die Software für: Mehr als 1 Jahr
Application Lifecycle Management at its best
Kommentare: Wir nutzen es für unserer Softwareentwicklung (Requirements-Management, Quality Assurance sowie Issue-Tracking) diese helfen uns in unserem Tagesgeschäft und liefern ein Rückverfolgbarkeit in den verschiedenen Software-Versionen.
Vorteile:
Polarion ist intuitiv zu bedienen und sehr gut dokumentiert, man kann bestehende Word- oder Excel-Dokumente importieren und so diese Daten direkt wiederverwenden. Die integrierte Risiko-Bewertungsfunktion sowie das optionale Varianten-Management ergänzen das stimmige Bild.
Nachteile:
Meine Testinstallation lief erst nach einer halben Stunde, das könnte man optimieren.
Antwort von Siemens
vor 4 Monaten
HI Benjamin! We really appreciate your review, we´ll communicate your suggestion to our Development Team. Thank you!
Jorge B.
General Director in Mexiko
Verifizierter Nutzer auf LinkedIn
Computer-Software, 11-50 Mitarbeiter
Verwendete die Software für: Mehr als 2 Jahre
Good and complete ALM solution with all you need in a single Solution
Kommentare: I am usin Polarion for my software factory and I have complete control of the actual status of all the projects.
Delays, control of the developers, defects, versions, costs, documents, all in one single solution
Also I can provide access to my customers to let them see the status of their development.
Vorteile:
- Everyting you need to control the development of your teams in a single solution. - You have all the relationships between all the artifacts on your development - You can deploy your own development methodology from agile to waterfall or hybrid even your own defined methodology in an easy way - You can control in "real time" the satus of your development - You can extend or connect the solution with webservices
Nachteile:
- Some lack of the documentation to make extensions or connections with other solutions
Murad O.
Reliability engineer in Israel
Verifizierter Nutzer auf LinkedIn
Medizinische Geräte, 10.000+ Mitarbeiter
Verwendete die Software für: Mehr als 2 Jahre
In Betracht gezogene Alternativen:
Product development and writing requirements
Kommentare: I do use the tool for entering/writing records and files including test plans/STDs and other more.
I also use it for test execution and traceability matrix generate.
Vorteile:
As one that was involved in writing requirements to the development team per our intended use: Traceability matrix is the most complicated module in the SW and it is just done properly and in a correct way. The navigation within the tool is also easy and reasonable.
Nachteile:
there is no such thing in Polarion organization by 'Folders' or 'Tree', everything is done by searching and it is enough not to give the right name or it was forgotten, you will easy get lost.
Agnes B.
Software engineer in Frankreich
Bau, 501-1.000 Mitarbeiter
Verwendete die Software für: 1-5 Monate
In Betracht gezogene Alternativen:
Good first impression during evaluation but impossible to make it run on our server
Kommentare: We tested Polarion on a Siemens' server during approximatively 15 days, and it looked really nice.
As a former DOORS 9 administrator, I found it really user-friendly (this is the main criticism I heard from users with D9): the documents can be edited as LiveDocs, but requirements can still be easily tagged, and linking seemed quite easy.
As we had no requirement management tool for the moment, it was important to have a good word importer too. And, compared to the other products we tested, Polarion's one is the best I experienced.
Licensing pricing seemed quite correct too. Not the cheapest, but not the most expensive.
So we ordered licenses for our team and installed it in one of our server...
Since we installed it in end of January, I saw it run only one time. Contacting Siemens's support was really hard (my colleague took approx. one week to get in touch with them), and after many hours spent trying to solve the problem, Polarion's server is still down, and we had to come back to our old habit of writing specs with Word.
I am really regretting not to have asked IBM for a pricing of DOORS NG... As during the 3 years I was DOORS 9's administrator, IBM's support has always been easy to contact and efficient...
Vorteile:
GUI user-friendly Word round-trip very quick and efficient Web-based application
Nachteile:
Impossible to make it run on our server
Verifizierter Rezensent
Senior Software En in Singapur
Verifizierter Nutzer auf LinkedIn
Gesundheit, Wellness & Fitness, 10.000+ Mitarbeiter
Verwendete die Software für: Mehr als 1 Jahr
Polarion ALM with cusomization
Kommentare: I am using Polarion tool for requirements management for the complete product line. This is one of the best tools I have used till now.
Vorteile:
1. It is a web based tool. So, there is no issue with the speed. 2. user friendly - word document look alike interface for writing the requirements. 3. Trace-ability - Very easy to make the trace-ability between different levels of requirements. 4. Review process - This tool can also help in the independent review of the requirements. 5. Customization - This tool can be customized according to the project or organization needs.
Nachteile:
1. Training - end users need lot of training to use this tool which is bit expensive. 2. The document needs to be saved as and when the requirements are written on the interface document. There is no auto-save option.