Was ist AkitaBox?
AkitaBox delivers unrivaled data-driven software used to assess, then optimize facilities, from boiler room to boardroom. Our cloud-based software delivers real-time facilities data in a visual, easy-to-use, and customizable format, simplifying operations, reducing risk, and solving complex facility challenges.
The AkitaBox Pulse suite:
Facility Condition Assessment
Capital Management
Asset Management
Work Order Management
Preventive Maintenance
Occupant Experience
Inspections
Wer verwendet AkitaBox?
Higher Education, Healthcare, Local & State Government, Commercial Real Estate, Data Centers, AEC
Wo kann AkitaBox bereitgestellt werden?
Cloud, SaaS, webbasiert, Mac (Desktop), Windows (Desktop), Linux (Desktop), Chromebook (Desktop)
Über den Anbieter
AkitaBox
2015 gegründet
Telefon-Support
Chat
Erhältlich in diesen Ländern
Kanada, Vereinigte Staaten
Über den Anbieter
AkitaBox
2015 gegründet
Telefon-Support
Chat
Erhältlich in diesen Ländern
Kanada, Vereinigte Staaten
AkitaBox – Videos und Bilder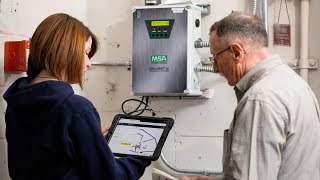 Kosten ähnlicher Produkte wie AkitaBox vergleichen
AkitaBox Funktionen
Aktivitäts-Dashboard
Aktivitäts-Verfolgung
Alarmfunktion / Benachrichtigungen
Anlagegegenstand-Management
Arbeitsauftragsverwaltung
Asset Lifecycle Management
Audit Trail
Aufgabenmanagement
Aufgabenplanung
Barcode / RFID
Berichterstattung / Analyse
Berichterstattung und Statistik
Bestandsverfolgung
Compliance Management
Daten-Import / -Export
Dokumentenmanagement
Drittanbieter-Integration
Geräte-Management
Historische Berichte
Inspektions-Management
Instandhaltungsmanagement
Kundendienst-Historie
Mobiler Zugriff
Raumverwaltung
Techniker-Management
Terminplanung
Verfolgen von Vermögensanlagen
Vorbeugende Wartung
Wartungsplanung
Werkzeuge zur Zusammenarbeit
Alternativen für AkitaBox
Bewertungen über AkitaBox
Phil
Assistant Director, Capital Improvements/Operations in USA
Staatsverwaltung, 51-200 Mitarbeiter
Verwendete die Software für: 1-5 Monate
AkitaBox Initial Review
Kommentare: We have just started to initiate and integrate the AkitaBox system into our operations. So far, the experience has been outstanding and we are already seeing improvements in our operations.
Vorteile:
Very intuitive, easy to assign and track work orders. Visual platform based on floorplans with outstanding ease of use.
Nachteile:
The costs were a bit higher than other systems, but still within reason and appropriate for our functions.
Antwort von AkitaBox
letzten Monat
Thanks for the review, Phil! We are thrilled to have you as a partner and we look forward to continuing to streamline your operations, especially your capital forecasting, as you launch our Capital Management product!
Craig
Director of Plant Operations in USA
Krankenhausversorgung & Gesundheitswesen, 501-1.000 Mitarbeiter
Verwendete die Software für: Mehr als 1 Jahr
In Betracht gezogene Alternativen:
Facility Infrastructure
Kommentare: Excellent!! From implementation to answering questions on day to day questions are always addressed.
Vorteile:
The floor plan feature with asset tags identifying key components and their location within your facility. Attaching pictures, O&M manuals, and other important information to assets is valuable for future maintenance or life cycle replacement.
Nachteile:
Including additional fields to assets would be beneficial. A life cycle timer (count down) for equipment would assist in creating 5-year plans and budgeting. This would ensure equipment could be replaced before major breakdowns occurred.
Mark
Director of F&O in USA
Bildungsmanagement, 1.001-5.000 Mitarbeiter
Verwendete die Software für: Mehr als 1 Jahr
Review
Kommentare: Over all it's good. We are not 100% complete with our implementation.
Vorteile:
I like the mapping portion. It's nice to see exactly where the work needs to be performed.
Nachteile:
More pin options. We duplicate a lot of the pins because there are limited options. The ability to apply more than one piece of equipment to a work order. Especially for PMS.
Antwort von AkitaBox
vor 2 Jahren
Hi Mark - So glad AkitaBox is working out for you so far! Thank you for taking the time to provide your review. We appreciate the product feedback and have shared it with our product and engineering teams. We look forward to our continued partnership!
Beverly
Maintenance & Operations Dispatcher in USA
Grundschul- & Sekundarbildung, 10.000+ Mitarbeiter
Verwendete die Software für: Mehr als 1 Jahr
Over all very pleased
Kommentare: All the staff at AkitaBox has been very supportive. Any time I have a question, need clarification or just don't understand how to do something in the software they are quickly there to assist. They take the time to explain and I never feel rushed.
Vorteile:
When entering a work order for a particular location the facility map helps to quickly identify where the issues is located. When a room is selected at a facility it identifies any open work orders which prevents duplicate requests.
Nachteile:
Two things: 1) say for instance, the complaint is about the air-conditioning unit not cooling properly. The ability to easily switch the work order from the room pin to the asset is not very easy. The unit is not tied to room or is not always listed so it takes a little bit more effort to assign the work order to the unit instead of the room. 2) I have 30+ facilities to monitor for work requests, having to enter into each facility to check for new work orders and process them is time consuming. It would be much easier to be able to access and process all new work orders, no matter which facility, from the All Building page.
Antwort von AkitaBox
vor 2 Jahren
Beverly - Thank you for taking the time to share your experience with AkitaBox! We are glad it is helping your teams be more efficient in their daily work. We are always looking for ways to make AkitaBox easier to use, so we appreciate the feedback on your challenges. I have shared this with our product team so they can look at ways to simplify those processes. As always if you have more ideas or questions feel free to contact your customer success manager!
Mike
Director of Operations in USA
Hausmeisterservice, 201-500 Mitarbeiter
Verwendete die Software für: Mehr als 1 Jahr
A Valuable Measurement in Facility Operations
Kommentare: the experience has been great! The more I use the program and become more accustomed to its functions, I find myself reflecting back tot he software to assist me with my needs. I.E. layers of maps for utilities, emergency management with fire extinguishers, pull stations etc.
Vorteile:
The Akitabox Software program streamlines my overall operation for service in being proactive with automated preventative work orders. It eliminates having to remember to do various tasks and is the key element in our overall operations to care for and maintain over 1.1 million square feet of buildings and hundred and fifty acres of grounds. The ease of implementing a service request from our staff and immediate feedback to the "requester" is a communication piece that holds value and that we are working towards achieving their needs. Perhaps the most valuable measurement is the data we receive on how many service requests we receive, work orders open and closed, what facility (school) is getting more of the attention, which maintenance tech is getting the bulk of the the work orders etc. Feedback and data is worth a lot to me. Lastly, I really appreciate the ongoing, one on one, continued education with my Akitabox service rep to bring me up to speed on new functions of the software and data input that they help me with. I also really value the recommendations that I request and actually see it being implemented. Thank you Akitabox Team!
Nachteile:
Still cannot add two employees to an assigned task. QR Codes are currently not implemented