Was ist Apostle?
Apostle is a social marketing company with a strong social character. We provide powerful software and additional services to activate your employees as brand ambassadors on social media. Apostle's distinctive character lies in the application of the Social shift methodology and the authentic approach.
Wer verwendet Apostle?
businesslike provision of services, health care, education, franchise, retail, consultancy
Wo kann Apostle bereitgestellt werden?
Cloud, SaaS, webbasiert, Mac (Desktop), Windows (Desktop), Linux (Desktop), Chromebook (Desktop), Android (mobil), iPhone (mobil), iPad (mobil)
Über den Anbieter
Apostle
2013 gegründet
Telefon-Support
Chat
Erhältlich in diesen Ländern
Niederlande
Sprachen
Englisch, Französisch, Niederländisch
Über den Anbieter
Apostle
2013 gegründet
Telefon-Support
Chat
Erhältlich in diesen Ländern
Niederlande
Sprachen
Englisch, Französisch, Niederländisch
Apostle – Videos und Bilder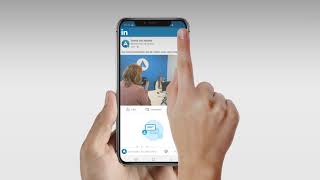 Kosten ähnlicher Produkte wie Apostle vergleichen
Apostle Funktionen
Aktionsmanagement
Anwaltsmanagement
Berichterstattung / Analyse
Content-Management
Dashboard
Engagement-Tracking
Feedback-Management
Gamification
Kampagnenmanagement
Kommunikationsmanagement
Lead-Engagement
Mitarbeiter-Datenbank
Mitarbeiter-Engagement
Mitarbeiteranerkennung
Mobiler Zugriff
Social Media-Überwachung
Social-Media-Integration
Teilen in sozialen Medien
Kiki A.
Grafisch vormgever in Niederlande
Automotive, 11-50 Mitarbeiter
Verwendete die Software für: 6-12 Monate
In Betracht gezogene Alternativen:
Erg fijn programma, heeft mijn werk een stuk makkelijker gemaakt!
Vorteile:
Je hebt veel opties die je kan instellen, maar het is vooral super fijn dat je in 1 programma alles kan inplannen. Dat scheelt ons een hoop tijd & gedoe.
Nachteile:
Wat wij jammer vonden is dat het nog niet mogelijk was om direct ook Instagram te kunnen plaatsen. Maar als het goed is is dat binnenkort wel mogelijk :).
Bas V.
Online marketing coördinator in Niederlande
Unternehmensberatung, 201-500 Mitarbeiter
Verwendete die Software für: Mehr als 2 Jahre
Perfecte combinatie tussen motiveren personeel en tools
Kommentare: Vriendelijke aanpakkers die geloven in hun product en visie.
Vorteile:
Een middel om medewerkers eenvoudig berichten te laten delen. Een directe link met de persoonlijke social media om direct het bericht te kunnen plaatsen. In de beginfase was dat alles wat nodig was, naarmate het programma vorm krijgt komen er meer aspecten bij kijken. Bijvoorbeeld; gamification, contentplanning, berichten verdeling. Deze zijn in ontwikkeling en bij lancering een verhoging van gebruiksgemak. Dit komt altijd het bedrijfsdoel ten goede.
Nachteile:
Complicaties en bugs. Toch door grondige testing sluipt er wel eens wat bij in. Ik neem het ze ook niet kwalijk, maar de eindgebruiker is al snel bezwaard om het in het vervolg te gebruiken. Juist die personen die hard nodig zijn om het bedrijfsdoel te halen.
Walter Y.
Marketing Program Manager in Deutschland
Verifizierter Nutzer auf LinkedIn
Druck, 10.000+ Mitarbeiter
Verwendete die Software für: 1-5 Monate
Easy to use product with a promising future
Kommentare: The support staff is responsive. Sometimes they are able to fix problems in a few days. Sometimes it takes longer, depending on the complexity of the fix.
I feel that our suggestions for new features are taken seriously. Although, implementation can take a while, as with any software solution.
Vorteile:
We were looking for a software that would be super simple for our colleagues to use for Employee Advocacy. Everyone who has used it says that it is much easier than any other method they use for posting. In the beginning we offered training workshops to onboard new users. But, people told us they did not need it. So, we stopped offering them and have received no complaints. It is also flexible enough for us to organise users by product group, language and country. We also like the reporting capability.
Nachteile:
We have a complex set-up involving multiple product groups, multiple countries and multiple languages. Managing the posts to make sure each user gets the right post with the right customer journey in the right language and the right website can sometimes be cumbersome. We would like to have all the features of the Android app also available on the iOS versions of the app.
Melike K.
Sales & Marketing in Niederlande
Professionelles Training & Coaching, 11-50 Mitarbeiter
Verwendete die Software für: Mehr als 2 Jahre
Perfecte partij om je online bereik te vergroten!
Kommentare: Apostle is heel fijn om binnen een organisatie de 'social shift' te maken. Om iedereen bewust te maken van de online zichtbaarheid van het bedrijf waar je werkt. Om gemakkelijk verhalen te delen met je netwerk.
De medewerkers van Apostle zijn erg, vriendelijk, behulpzaam en reageren snel op issues!
Vorteile:
-Het klaarzetten van berichten voor collega's -Makkelijk in gebruik -Integratie met bestaande bedrijfsprocessen is eenvoudig
Nachteile:
-De berichtgeving in de app kan verbeterd worden (geen melding als je geen connectie meer hebt met Linkedin) -Het is niet heel makkelijk te zien dat je nog openstaande berichten hebt om te delen
Maxime P.
Digital Marketing Officer in Frankreich
Sport, 1.001-5.000 Mitarbeiter
Verwendete die Software für: Mehr als 2 Jahre
Shimano France
Kommentare: Quite a nice product but need improvement, [SENSITIVE CONTENT] know a lot of them 😜
Vorteile:
Quite easy to create a post and send it. But not easy to track the data per post. We don't have all data from all dealers (some of them have no data).
Nachteile:
- KPIs per post (clic in a post and see quickly the turnover, the engagement) - Be able to select a timerange when the post need to be scheduled. If the dealer publish the post after the timerange, the post don't have to be in their socialmedia (for exemple if we do a post for a specific race, their is no interest to post it 2 months after) - Upload a galery where admin / dealers can find pictures / content and use it when they need it