Was ist WIGeoWeb?
WIGeoWeb is a modern WebGIS (Online GIS) for companies. With WIGeoWeb you can combine market data with your customer data and KPIs on digital maps. WebGIS offers you intelligent functions for data analysis and spatial presentation for numerous branches and business units.
Wer verwendet WIGeoWeb?
Retail, Real Estate, FMCG, Media Planning and Advertising, Banks and Financial Institutations, Pharmaceutical and Healthcare Industry, Industry
WIGeoWeb – Details
WIGeoGIS
1993 gegründet
WIGeoWeb – Details
WIGeoGIS
1993 gegründet
WIGeoWeb – Videos und Bilder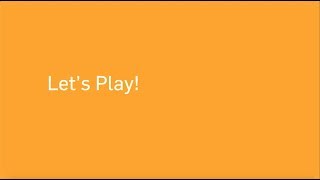 Kosten ähnlicher Produkte wie WIGeoWeb vergleichen
Startpreis
450,00 $/Monat
Nicht verfügbar
N/A
695,00 $/einmalig
WIGeoWeb – Bereitstellung und Support
Einsatz
Cloud, SaaS, webbasiert
Mac (Desktop)
Windows (Desktop)
Training
Persönlich
Live Online
Dokumentation
Funktionen von WIGeoWeb
API
Ad-hoc-Berichterstattung
Aktivitäts-Dashboard
Aktivitäts-Verfolgung
Alarmfunktion / Benachrichtigungen
Anpassbare Berichte
Auftragsmanagement
Benutzer-Management
Berichterstattung / Analyse
Berichterstattung und Statistik
Data Mapping
Daten-Connectors
Daten-Import / -Export
Datenbank-Unterstützung
Datensynchronisation
Datenvisualisierung
Demografische Daten
Drittanbieter-Integration
Echtzeit-Analytik
Echtzeit-Benachrichtigungen
Einmalige Anmeldung
Geocoding
Geofencing
Geografische Karten
Geolokalisierung
Geotargeting
Handelsraumanalyse
Kommunikationsmanagement
Kundensegmentierung
Mehrere Standorte
Mehrfache Datenquellen
Mobiler Zugriff
Multichannel-Marketing
Prädiktive Analytik
Risikokarten
Rollen-basierte Genehmigung
Routenoptimierung
SEO-Management
Standortverfolgung
Statusverfolgung
Suchen / filtern
Trend-Analysen
Verhaltensbezogene Analysen
Versandmanagement
Visuelle Analytik
Visuelle Entdeckung
Webseitenintegration
Werkzeuge zur Zusammenarbeit
Widgets
Zugriffskontrollen / Berechtigungen
Durchschnittliche Bewertung
Preis-Leistungs-Verhältnis
---
Nutzerbewertungen nach Bewertung
---
Nutzerbewertungen nach Unternehmensgröße (Angestellte)
<50
51-200
201-1.000
>1.001
Reinhard H.
Abteilungsleiter Stellvertreter in Österreich
Staatsverwaltung, 51-200 Mitarbeiter
Verwendete die Software für: Mehr als 2 Jahre
WIGeoWeb - easy to use
Kommentare: the analyses are done for gaining more information where doctor can find a great spot to get started. gain extra infos on doctors with the same the field of study.
Vorteile:
its a software to use very easily. everything you like to know can be provided as an administrator for your businesscases. the users are able to take all information you provided for them. there is also possibility to give them special rights within the software. you can scale all data within the groups, no worry about DSGVO also if you use analyse data.
Nachteile:
not much, but the way we use the system now, also need some administration to get the user on the service. but it depends how you lunch the software for.
Antwort von WIGeoGIS
vor 2 Jahren
Dear Reinhard, we very much appriciate your positve feedback and will give our best to make your administrative work as easy and smooth as possible. Best regards Norbert
Felix W.
Research Analyst in Deutschland
Bankwesen, 501-1.000 Mitarbeiter
Verwendete die Software für: Mehr als 2 Jahre
Good Web GIS in standard and flexible/agile Team in customizing
Vorteile:
- good and easy Standard Software - the Team was always very open minded and flexible in customizing for our Needs - modern Technology
Nachteile:
It would be nice if some more complex visualizations would be in the Standard Software (pivotated tables, aggregated Points, Donut Charts etc.)
Antwort von WIGeoGIS
vor 2 Jahren
Hi Felix, thank you very much for your review! We are very glad to see that you like using WIGeoWeb and appreciate our flexible team. We see your input regarding visualizations and will improve on this. Kind regards Simon
Marcus K.
Senior Consultant - Smart Data Solutions in Deutschland
Unternehmensberatung, 51-200 Mitarbeiter
Verwendete die Software für: Mehr als 2 Jahre
WIGeoWeb - The best WebGis Solultion
Kommentare: We are using the wigeoweb for planing and managing sales areas for our customers. Also we use it as a presentation tool. Furthermore we use the WIGeoStreet which is included in the WIGeoWeb for our own Apllications.
Vorteile:
- intuitive and easy using - lots of features - managing a lot of Data in an easy way - frequently updates - superb support
Nachteile:
- basic GIS knowledgement is needed for the user
Antwort von WIGeoGIS
vor 2 Jahren
Hi Marcus, thank you so much for your very positive review. We are more than happy to deliver such a valuable software to you. Kind regards Simon
Tony P.
Chairman in Österreich
Transport/Güterfrachtverkehr/Schienenverkehr, 2-10 Mitarbeiter
Verwendete die Software für: 6-12 Monate
Simple & reliable
Kommentare: No hassle - just does what you would expect it to do.
Vorteile:
With users in different companies who use the tool infrequently, we need a tool which is easy and intuitive to use and offers a comprehensive functionality at the same time.
Nachteile:
The interface needs a bit of familiarization.
Antwort von WIGeoGIS
vor 2 Jahren
Dear Tony, thank you very much for your positive feedback and your remarks. We very much appriciate to work together with you and your international team and will give our best to keep the level of support also in the future. Best regards Norbert