Was ist Sendcloud?
Sendcloud hilft mehr als 23.000 Onlineshops dabei, wertvolle Zeit und Kosten bei ihrem frustrierendsten Prozess zu sparen: dem Versand.
Bieten Sie ganz einfach Ihre bevorzugten Paketdienste in Ihrem Checkout an und steigern Sie Ihre Conversions. Übertreffen Sie Ihre Kundenerwartungen mit gebrandeten Trackingemails, Trackingseiten und Ihrem eigenen Retourenportal.
Onlineshops aller Formen und Größen nutzen Sendcloud als Multi-Carrier Shipping Software, um Prozesse zu automatisieren und global zu skalieren.
Wer verwendet Sendcloud?
E-Commerce (Onlineshops, Onlinehändler, Marktplatzhändler)
Wo kann Sendcloud bereitgestellt werden?
Cloud, SaaS, webbasiert
Über den Anbieter
Sendcloud
2012 gegründet
Telefon-Support
Chat
Sendcloud Kosten
Startpreis:
40,00 €/Monat
Ja, kostenloser Test verfügbar
Ja, Gratisversion verfügbar
Sendcloud bietet eine Gratisversion und eine kostenlose Testversion. Die kostenpflichtige Version von Sendcloud ist ab 40,00 €/Monat verfügbar.
Preismodelle
Kostenlose Testversion
Über den Anbieter
Sendcloud
2012 gegründet
Telefon-Support
Chat
Sendcloud – Videos und Bilder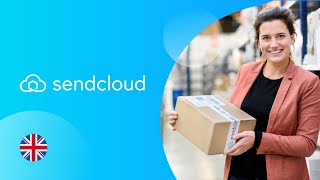 Sendcloud Funktionen
Aktivitäts-Dashboard
Alarmfunktion / Benachrichtigungen
Auftragsverfolgung
Berichterstattung / Analyse
Drittanbieter-Integration
E-Commerce-Management
Etikettendruck
Kundendatenbank
Lagerhaus-Management
Lieferpreisberechnung
Sendungsverfolgung
Statusverfolgung
Versand auf dem Landweg
Versand-Management
Versandetiketten
Alternativen für Sendcloud
Bewertungen über Sendcloud
Irakli
Founder and CEO in Niederlande
Verifizierter Nutzer auf LinkedIn
Essen & Trinken, 2-10 Mitarbeiter
Verwendete die Software für: 1-5 Monate
8millennium B.V
Kommentare: Simple and practical, meets all of my needs and great support
Vorteile:
Its is pragmatic and easy to use, also perfect option for e-commerce platform with well integrated systems ad possibilities (broad choices of shipping services)
Nachteile:
It's hard to say, so far I like it very much
Ferdek
Buisness Owner in Niederlande
Konsumgüter, 2-10 Mitarbeiter
Verwendete die Software für: Mehr als 2 Jahre
Sencloud for webshops
Kommentare: I really think that SendCloud is the best multi shipping platform in Europe - I've tried several other and the competition far away behind SendCloud.
I use it every day and it helped my business a lot. When I started my first webshop I didn't have enough orders to negotiate good shipping rates with courier companies - SendCloud was a solution at that time to offer to my client's affordable shipping costs. 2 years ago we were having maybe 3-5 orders a week, now it is around 5-10 orders a day. SendCloud played a major role in this business growth.
Vorteile:
Amazingly simple setup process. API connection with major marketplaces and with our webshop was very easy. The process of addressing and creating labels for packages became super quick. Exactly what we needed. Issues are solved quickly - customer service is excellent.
Nachteile:
We use SoundCloud now only for EU shipments because SoundCloud at this moment is missing integration with FedEx courier company. I hope it will be added soon that I can use SendCloud for all my packages. We tried a few times to send packages outside EU with DHL but we never succeed with it - somehow there was always some issue with it so we gave up and concentrate on using SendCloud only for EU. However, if integration with FedEx will be possible we will need to look into it again because 40% of all our packages go outside the EU. I am also missing integration with the selling platform Reverb.
In Betracht gezogene Alternativen: Easyship, ShipStation, MyParcel und Shippo
Gründe für den Wechsel zu Sendcloud: Soundcloud offers its own shipping tariffs with couriers where many other platforms don't have that option. Send cloud was offering also an attractive free plan with integrations to sales platforms - that will be removed from 2021. I think it is a mistake to do that, I am sure that it will be a reason for many new webshop owners to move to platforms that offer that option because for starters it will be too expensive to pay 40-50 euro every month. Anyway we will still work with SoundCloud because we are now in place when we can afford that.
Ben
Mede eigenaar in Niederlande
Groߟhandel, 2-10 Mitarbeiter
Verwendete die Software für: Mehr als 2 Jahre
Slecht
Kommentare: Ruim 2 jaar ervaring met SendCloud, mijn ervaring was in het begin goed: de service was goed en problemen werden goed verwerkt. Sinds eind 2021 en 2022 werd het slechter en slechter.
Vorteile:
Goed werkend portaal: het portaal werkt handig en je kunt er eenvoudig met meerdere pakketdiensten verzenden.
Nachteile:
Zeer slechte service: wanneer bijvoorbeeld melding wordt gemaakt van een pakket wat niet is aangeboden wordt een ticket aangemaakt, vervolgens neemt afhandeling van dit ticket vaak ruim 10 dagen in beslag en is terugkoppeling erg slecht. Begin 2022 werd zelfs een teamevenement binnen SendCloud gehouden, waarbij de klantenservice niet telefonisch of per mail bereikbaar was voor de hele dag. Zeer slechte retouren: pakketten die retour komen, worden door SendCloud afgehandeld, deze blijven vaak meer dan 10 dagen op een depot hangen. Zeer slechte facturatie: pakketten die niet aangeboden worden door de pakketdiensten worden, na melding hiervan, nog steeds gefactureerd en zelfs de onterechte retouren worden nog afgerekend.
Antwort von Sendcloud
vor 4 Monaten
Hi Ben, wat vervelend om te horen dat de service niet zoals verwacht was. Wij kunnen ons voorstellen dat het frustrerend is om tegen meerdere punten aan te lopen. 'Het verwerken van een ticket duurt te lang'- Wij streven altijd naar een reactietijd van 1 a 2 werkdagen. Bij het onderzoeken van een pakket varieert het per vervoerder hoe snel wij een antwoord krijgen. Zo kan het inderdaad zijn dat het langer kan duurt dan je van ons gewend bent. 'Retours blijven 10 dagen op een depot' Kun je een e-mail sturen naar support@sendcloud.com, zodat we dit kunnen oppakken? 'Ontevreden over facturatie' - Met het annuleringstermijn van 42 dagen krijg je je geld terug. Voor onterechte retouren kun je ook een credit ontvangen, moet je alleen nog even een melding maken! 'Niemand was aanwezig door het teamevent' - Teamevents melden wij van tevoren. Als het dagelijkse support team afwezig is, is er altijd iemand aanwezig voor urgente berichten. Met vriendelijke groet, Het Sendcloud team
Nina
Webshop owner in Niederlande
Konsumgüter, 2-10 Mitarbeiter
Verwendete die Software für: 6-12 Monate
Sendcloud is so easy to use
Kommentare: We really enjoyed the meeting we had before switching to SendCloud. We had a personal Zoom meeting where we discussed our wishes, they showed us how to use the system and they gave us some recommendations.
Vorteile:
The integration with Woocommerce was so easy and took only a minute. The Sendcloud system is accessible and easy to use, the integration with our webshop makes sure the customer info is already filled in and we only need to print the labels.
Nachteile:
It's annoying that they charge for printed labels, instead of scanned labels.
Jana
Business Development in Belgien
Essen & Trinken, 2-10 Mitarbeiter
Verwendete die Software für: 1-5 Monate
Essential tools for every organization who wants to ship goods!
Kommentare: I am very happy we can handle all our shipments in one central system without having to switch from one shipment provider to another one.
Vorteile:
The tool provides a very reliable interface between your sales database/crm and a wide range of shipment providers.
Nachteile:
The UX experience is already quite good, but there is some room for improvement concerning intuïtivity.
In Betracht gezogene Alternativen: Stamps.com
Gründe für den Wechsel zu Sendcloud: It was recommended by some friends and it is very easy to use in the Belgian market (Belgian providers and Belgian rules taken into account).