Was ist Avature?
Inmitten des Wandels in der aktuellen Unternehmenslandschaft bietet Avature Video eine intuitive und flexible Lösung, die es den Nutzern ermöglicht, die Einflusskraft von Video zu nutzen, um ihre Personalstrategie in Zukunft zu verbessern. Ganz gleich, ob du deinen Ansatz der Remote-Rekrutierung bereichern, einen virtuellen Campus erschließen oder das Leistungsmanagement modernisieren möchtest: Avature Video bietet eine nahtlose Integration in alle Avature-Lösungen und stellt gleichzeitig fortschrittliche Analysen, Selbstplanungsfunktionen und Upgrades für das Interview-Feedback bereit.
Wer verwendet Avature?
Avature Performance Management wurde für Unternehmen und mittelständische Unternehmen aller Branchen entwickelt.
Wo kann Avature bereitgestellt werden?
Cloud, SaaS, webbasiert, Android (mobil), iPhone (mobil), iPad (mobil)
Über den Anbieter
Avature
Ansässig in New York, USA
2005 gegründet
Telefon-Support
24/7 Live-Support
Chat
Sprachen
Chinesisch (traditionell), Deutsch, Englisch, Französisch
Über den Anbieter
Avature
Ansässig in New York, USA
2005 gegründet
Telefon-Support
24/7 Live-Support
Chat
Sprachen
Chinesisch (traditionell), Deutsch, Englisch, Französisch
Avature – Videos und Bilder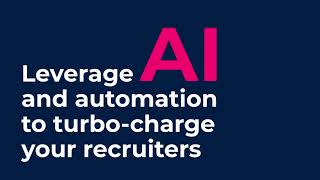 Kosten ähnlicher Produkte wie Avature vergleichen
Avature Funktionen
360-Grad-Feedback
Angestelltenhandbuch
Aufgabenmanagement
Auftragnehmer-Management
Automatisierte Terminplanung
Berichterstattung / Analyse
Berichterstattung und Statistik
Beurteilung der Kompetenzen
Beurteilung und Bewertung von Fähigkeiten
Beurteilung-Management
Bewerber-Management
Bewerber-Tracking
Bewertungszyklen tracken
Bonus-Verwaltung
CRM
Compliance Management
Compliance-Verfolgung
Drittanbieter-Integration
E-Mail Marketing
E-Mail-Management
E-Mail-Vorlagen
Einstellungen (Personalbeschaffung)
Elektronische Formulare
Elektronische Verifizierung / I-9-Formulare
Entschädigungsmanagement
Erstellung von Einarbeitungsplänen
Feedback-Management
Fragenkatalog
Fähigkeiten-Nachverfolgung
Individuelle Entwicklungspläne
Interview-Management
Kampagnenmanagement
Kandidatenverfolgung
Karriereseite
Kollegen-Bewertungen
Kontaktmanagement
Laufende Leistungsverfolgung
Lead-Engagement
Lebenslauf-Analyse
Lebenslauf-Suche
Leistungsmanagement
Live-Videointerviews
Management von Performance-Auswertungen
Marketing-Automatisierung
Mitarbeiter-Datenbank
Mitarbeiteranerkennung
Mitarbeitereinsatzplanung
Mitarbeitermanagement
Mitarbeiterportal
Mitarbeiterprofile
Multichannel-Marketing
Nachfolgeplanung
Personalbeschaffungs-Management
Selbstbeurteilung
Self-Service Portal
Social Recruiting
Social-Media-Integration
Stellenanzeige veröffentlichen
Talentsuche
Timesheet Management
Trainingsmanagement
Vorstellungsgespräche planen
Werkzeuge zur Zusammenarbeit
Workflow-Management
Zeit & Anwesenheit
Zielsetzung / Nachverfolgung
Zugriffsquellen-Verfolgung
Daniel
HRIS Manager in USA
Verifizierter Nutzer auf LinkedIn
Versicherung, 5.001-10.000 Mitarbeiter
Verwendete die Software für: Mehr als 2 Jahre
Avature ATS is an industry leading software that provides endless possibilities to it's clients.
Kommentare: Avature is by far my favorite ATS software that I have worked with in my career. Not only that, but they do a great job with bi-weekly system enhancements and staying at the top of the curve when it comes to functionality and features that will keep your recruiting organization at the forefront of the industry.
Vorteile:
Two of my favorite features of Avature are the ability to automate and customize. When implementing this system you have the ability to match the software to your business model and processes. You can also apply automation in a number of ways to enable an increase in productivity for your Recruiting and HR organizations.
Nachteile:
With tons of features and flexibility it's all about knowing and figuring out the best way to do what you want. Sometimes you will encounter issues based on an initial configuration that will take a good amount of work to resolve and get you from point A to B, but nevertheless the system can do a ton!
Buchhaltung, 10.000+ Mitarbeiter
Verwendete die Software für: Mehr als 2 Jahre
In Betracht gezogene Alternativen:
User friendly with powerful customization and configuration abilities
Kommentare: Overall, it's been a great collaborative experience with the Avature team, particularly during implementations. Our solution specialists have helped with creative ideas to our unique business issues. Once we moved over to our account team, the response times have been delayed and change requests have been taking much longer than expected to resolve.
Vorteile:
As a system admin, the options and capabalities are endless. A savvy admin can configure a workflow, forms, emails, datasets, and more on their own. The workflows, either in the ATS or CRM, can be customized for each of our unique business needs.
Nachteile:
The AI and advanced automation features are lacking. The tools are on the roadmap, but compared to their competitors they're behind. As an admin the inability to reassign or correct schema ids is frustrating, given we have multiple integration points with other systems.
Antwort von Avature
vor 12 Monaten
Your feedback helps us offer a better experience in the future. Thank you for your time!
Isabel
Technical Program Manager in USA
Vermögensverwaltung, 1.001-5.000 Mitarbeiter
Verwendete die Software für: 6-12 Monate
ATS - Financial Industry
Kommentare: Overall, as long as you have clearly defined requirements and vision of the future-state and have dedicated resources to thoroughly test the application, you might want to give Avature a try. Avature is a powerful engine if you know what you are looking for and if you are able to establish the right way of communicating this to the implementation team.
Vorteile:
Flexibility to solve for "modern" times problems
Nachteile:
Lack of QA from the Avature implementation team Changes being pushed that are not well managed with users. Assigned Account Managers should make sure clients are aware of the change, when it is coming and how that impacts functionality of the solution. Easter-egg hunting syndrome. We do not know we have certain features (and it only takes them a minute to enable it) until we ask or raise a struggle to Avature. Could be a frustrating experience.
Bethany
Sourcing Recruiter in USA
Verteidigung & Raumfahrt, 10.000+ Mitarbeiter
Verwendete die Software für: Mehr als 2 Jahre
Avature- a great option for candidate tracking and management
Kommentare: overall I have really enjoyed having this tool. Our last CRM was horrible and I used an excel sheet instead of that tool. I am so much more productive since we got avature.
Vorteile:
I love that I can manage the stages of each candidate and skill set and have the database send me reminders of when I need to reach out to a candidate again.
Nachteile:
SOme of the more advanced functions are hard to do without instructions and I find sourcing for candidates in the tool to be hard to do.
Verifizierter Rezensent
Manager - RPO Tech in USA
Verifizierter Nutzer auf LinkedIn
Personalbeschaffung & -besetzung, 10.000+ Mitarbeiter
Verwendete die Software für: Mehr als 2 Jahre
Avature
Kommentare: The ability for users to Self Report is superior to other products. To be able to filter down by workflow step or any field filter, regardless of the object, make it easy for the user to configure their own reporting. Furthermore, Avature has and is willing to build custom integrations for many 3rd party initiatives should their clients be interested in integrating say, a dialer, or, other data source. They are great to work with I have made career decisions on my ability to work with and support Avature.
Vorteile:
I've had 7 years experience implimenting Avature, and, the unfortunate experience of sunsetting Avature in favor of what turned out to be a far inferior (though a very popular) product (with another company). Avature's ability to report data, customize workflow and field configurations, and, the ability to utilize data outside of the platform is second to none. It's highly customizable, user-friendly, and, easy to train. There is no need for 3 part apps, with additional costs, and while some features have additional costs within Avature, the value is superior to those with 3rd party Apps. Avature is constantly improving their product, rolling out enhancements, and, thinking ahead to provided what is needed for true AWS achievement.
Nachteile:
While there are some cons, like, accessing large table data in a raw format for BI integration, Avature is working on overcoming that with Avature 8/Endpoints. Because Avature is so customizable, no two instances are alike, and, this can be more difficult for standardization and training initiatives, but, there are prescriptive restrictions that can be placed on users and admin type roles to avoid customization where desired.