Was ist Fulcrum?
The ERP system was originally invented to help manufacturers accelerate their business into the space age, so why do so many systems feel more like an anchor than a booster? Fulcrum is a SaaS production system different from any ERP you've seen before: It's simple to use, powerful, and built to grow with your business so it will never hold you back.
By optimizing scheduling and inventory, Fulcrum helps manufacturers get the most out of their shop today and prepare for their bright future.
Wer verwendet Fulcrum?
Small/mid-size manufacturers tired of entering data from one system to another, managing operations in complicated spreadsheets, and clunky software that doesn't fit their business the way it should.
Wo kann Fulcrum bereitgestellt werden?
Cloud, SaaS, webbasiert, Mac (Desktop), Windows (Desktop), Linux (Desktop), Android (mobil), iPhone (mobil), iPad (mobil)
Über den Anbieter
Atlas Solutions
Ansässig in Minneapolis, USA
2015 gegründet
Telefon-Support
24/7 Live-Support
Erhältlich in diesen Ländern
Kanada, Vereinigte Staaten
Sprachen
Englisch, Französisch, Spanisch
Über den Anbieter
Atlas Solutions
Ansässig in Minneapolis, USA
2015 gegründet
Telefon-Support
24/7 Live-Support
Erhältlich in diesen Ländern
Kanada, Vereinigte Staaten
Sprachen
Englisch, Französisch, Spanisch
Fulcrum – Videos und Bilder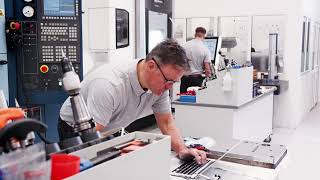 Kosten ähnlicher Produkte wie Fulcrum vergleichen
Fulcrum Funktionen
Abrechnung & Rechnungsstellung
Angebote / Schätzungen
Anpassbare Berichte
Auftragskostenrechnung
Auftragsmanagement
Automatisierte Angebotserstellung
Automatisierte Terminplanung
Berichterstattung / Analyse
Berichterstattung und Statistik
Bestell-Management
Budgetierung/Prognosen
CRM
Dateneingabe
Datenmanagement
Datenverknüpfung
Dokumentenmanagement
Drag-and-Drop
Drittanbieter-Integration
ERP
Echtzeit-Benachrichtigungen
Echtzeit-Daten
Fertigungsplanung
Integration in die Buchhaltung
Integrierter Geschäftsbetrieb
Inventarverwaltung
Job-Management
Kapazitätsmanagement
Kapazitätsplanung
Kontaktmanagement
Kostennachverfolgung
Kundenspezifisches Branding
Lagerhaus-Management
Leistungskennzahlen
Lieferanten-Management
Material-Rechnung
OPC Datensammlung
Planung von Materialanforderungen
Preismanagement
Produktionsplanung
Prognose
Qualitätskontrolle
Qualitätsmanagement
Rabattmanagement
Rückverfolgbarkeit
Statusverfolgung
Suchen / filtern
Supply-Chain-Management
Terminplanung
Versand-Management
Veränderungsmanagement
Visuelle Analytik
Was-wäre-wenn-Analyse
Zeitverfolgung
Satomi Y.
Accounting Supervisor in USA
Architektur & Planung, 51-200 Mitarbeiter
Verwendete die Software für: Mehr als 2 Jahre
Sophisticated Software with Slight Learning Curve
Kommentare: My overall experience with Fulcrum has been mostly positive! There is a slight learning curve for the uninitiated but in my personal experience, the software is very easy use and navigate. Fulcrum has come a long way in the last three years, I'm excited for whats to come!
Vorteile:
What I like most about Fulcrum is the on-demand technical support. No matter how small or big the issue, I am always one email or IM away from receiving fast, direct support.
Nachteile:
My only complaint about the software is the (occasionally) slow load times and the several workarounds needed due to software/invoicing limitations.
Antwort von Atlas Solutions
vor 3 Jahren
Thank you Satomi! We enjoy having you as a customer and look to continue making huge strides forward to improve the user experience
Maschinenbau oder Wirtschaftsingenieurwesen, 51-200 Mitarbeiter
Verwendete die Software für: Mehr als 2 Jahre
Quelle: SoftwareAdvice
Amazing Software. Excellent Service. Top Value.
Kommentare: We've had great results that have make our company more profitable. Our turnaround times for customer orders have improved. Our visibility to the floor on what jobs are next has greatly diminished time wasted looking for the order. Our productivity and quality have both increased.
Vorteile:
The Scheduler and JobTracker modules are excellent products. They integrate easily with our ERP system and are a key component of keeping our customers happy!
Nachteile:
The software is robust and complete. There aren't any features missing. We love the flexibility of customizing things when our business needs change.
Antwort von Atlas Solutions
letztes Jahr
Thanks for the review John - great to hear about Fulcrum's impact on your business and your customers!
Andrew H.
Product Leader in Neuseeland
Maschinerie, 11-50 Mitarbeiter
Verwendete die Software für: 6-12 Monate
Has the potential to become the key driver of growth in your manufacturing company
Kommentare: Our end goal for implementing Fulcrum at our company is to help enable rapid, scalable growth. More product out the door, faster and easier than before. We expect we will see that in the future, but because we're only a few months into what we believe will be a multi-year journey, we're not yet able to conclude whether this was made possible with Fulcrum. In the meantime, the process of preparing our data for entry into Fulcrum immediately gave us better quality BOMs. The flow-on effects from that mean better purchasing and inventory management. We also have greater visibility around what the team are completing each day and the real cost of manufacture. However, the key thing we're still waiting to see the results from is the Scheduler. Once our production team members start to trust the Scheduler and work on what it asks them to work on, we believe that is when we will start to see efficiencies previously not imagined possible. I'll update this review in 6 months with further details around the benefits we are seeing at that point in time. Keep an eye out for it sometime in mid-2022.
Vorteile:
We have been implementing and using Fulcrum at our manufacturing firm in New Zealand since December 2020. Our company has a headcount of 25, half spread across sales, marketing, engineering and admin, and the remainder as production team members working on the shop floor. We've doubled our headcount in the last 12 months, and are looking for tools to help us scale more rapidly. We believe that looking back in 5 years from now, Fulcrum may well be the tool that had the biggest effect on our growth. The launch team that we were paired with from day one of our implementation were instrumental in our successful launch. We had weekly video calls with them to help us understand the basics, they answered our myriad of questions and they helped us with preparing the data we needed to get Fulcrum live, but it's also fair to say the implementation did take us a lot longer than first anticipated. A lot of these delays came down to the data set that we had. Our BOM's were lacking clarity, and the process of getting the data into Fulcrum was not very streamlined. More details about this are in the section below. We rolled out a staged launch of Fulcrum in our business, with key components being switched over from the outgoing systems over the course of around 6 months. First Inventory management, then Jobs, and then lastly the Job Tracking component that is utilised on the shop floor by our production team members. We also had to complete a full stocktake on the day Job Tracking went li
Nachteile:
We have a good relationship with the key staff at Fulcrum. From their implementation team, right through to their [SENSITIVE CONTENT]. This is because their company is young, the product is still maturing, and they are experiencing the same growing pains that we are - and so with that, we have a lot of communication with them regarding the product, and the resolution of the problems or questions that we raise. We believe the core of the product is sound. The Scheduler is the magic sauce, and it works. But the user experience within the product from onboarding right through to day-to-day usage of the system by our team has room for improvement. It is also accurate to say that they *are* improving it. The product has been refined incrementally over the 10 months we have been using it and we hear that the pace of improvement will only increase into the future as they scale up their engineering team. Regarding the setup process. We have less than 2000 unique item numbers in our company, spread across 10 or so core products. Unfortunately, our previous inventory system kept these as flat BOM's, so adding the data to tree those products for Fulcrum to understand took us a lot of time. Being based in New Zealand also didn't help, as we needed a US-based Fulcrum team member to upload our data set each time we had another version to test. Due to the timezone differences, this was usually just a once per day operation whereas if the upload was possible via a user-facing page, we believe we could ha