Was ist EaseUS Data Recovery?
EaseUS Data Recovery Wizard Free can easily recover lost files, pictures, documents, videos, and more from deletions, formatting errors, partition losses, OS crashes, virus attacks, and other data loss scenarios.
Wer verwendet EaseUS Data Recovery?
EaseUS Data Recovery is used by anyone who wants to be able to restore corrupted or deleted data on their devices.
EaseUS Data Recovery – Details
EaseUS Software
2004 gegründet
EaseUS Data Recovery – Details
EaseUS Software
2004 gegründet
EaseUS Data Recovery – Videos und Bilder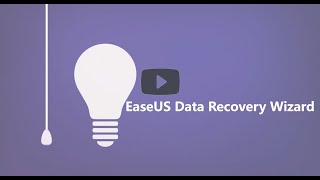 Kosten ähnlicher Produkte wie EaseUS Data Recovery vergleichen
Startpreis
69,95 $/Monat
59,95 $/einmalig
59,00 $/Monat
250,00 $/Monat
EaseUS Data Recovery – Bereitstellung und Support
Einsatz
Mac (Desktop)
Windows (Desktop)
Android (mobil)
iPhone (mobil)
iPad (mobil)
Training
Live Online
Dokumentation
Funktionen von EaseUS Data Recovery
API
Aktivitäts-Dashboard
Alarmfunktion / Benachrichtigungen
Anpassbare Berichte
Aufgabenmanagement
Automatische Sicherung
Backup und Recovery
Backups planen
Beibehaltungs-Richtlinie
Berichterstattung und Statistik
Compliance Management
Dateitransfer
Daten-Import / -Export
Datenreplikation
Datenspeicher-Management
Datensynchronisation
Datenwiederherstellung
Disaster Recovery
Dokumentenspeicher
Drittanbieter-Integration
E-Mail-Benachrichtigungen
Echtzeit-Benachrichtigungen
Echtzeit-Berichterstattung
Echtzeitüberwachung
Ferngesteuerte Server-Optionen
Inkrementelles Backup
Kompression
Kontinuierliche Datensicherung
Leistungskennzahlen
Lokale Server-Optionen
Mehrfache Format-Unterstützung
Mobile Benachrichtigungen
Optische Zeichenerkennung (OCR)
Richtlinien Managemen-
Risiko-Warnungen
Risikobewertung
SSL-Sicherheit
Sichere Datenspeicherung
Sicherungsprotokoll
Speichermengenkontrolle
Statusverfolgung
Störfallmanagement
Suchen / filtern
Support mehrerer Systeme
Verschlüsselung
Versionskontrolle
Web-Zugriff / Restaurierung
Wirtschaftsprüfung-Management
Workflow-Management
Überwachung
Siehe die vollständige BCM Software (Business Continuity Management) Liste
Ashish M.
Editor in Indien
Verifizierter Nutzer auf LinkedIn
Informationsdienst, 2-10 Mitarbeiter
Verwendete die Software für: Mehr als 1 Jahr
In Betracht gezogene Alternativen:
One of the Best Data Recovery Solutions
Kommentare: I have used the software to recover data from one of my older hard drives. I had accidentally deleted them while switching the drive. It had photos of my family, travel and a lot of places. EaseUS Data Recovery helped me to recover most of the photographs in good shape. In fact, the trial version is enough to convince as it is not limited except for the data size.
Vorteile:
1. Easy to use Interface 2. Ability to recover files from deleted partitions. 3. Preview files before recovery are helpful as it saves time, especially for those using the trial version. 4. Saves sessions in case you need to do something else. Saves time from rescanning.
Nachteile:
The only thing I would like EaseUS to do is to offer a better, and modern design in terms of colors, icons and more. The interface looks old. While usability is not a problem, modern design will make it look a lot better.
Zaheer U.
Student in Pakistan
Computer-Hardware, 2-10 Mitarbeiter
Verwendete die Software für: Kostenlose Testversion
In Betracht gezogene Alternativen:
Best software
Kommentare: I have managed many problems in my system with ease us softwares many times like rocovering datas, managing partitions and many more functions.
Vorteile:
It's very good software for recycling manage partitions and other features.
Nachteile:
It's an expensive software any one can't buy this software.
Jeremy H.
CEO in USA
Verifizierter Nutzer auf LinkedIn
Marketing & Werbung, 11-50 Mitarbeiter
Verwendete die Software für: 1-5 Monate
Sharing my experience: do not buy EaseUS or do business with cleverbridge
Vorteile:
Nothing. It bait-and-switched me into purchasing but then didn't work, and refused to honor refund policy.
Nachteile:
TLDR: My experience was bait-and-switch of the product showing me a bunch of my files it could restore and then being unable to do so. Despite a prominently advertised 30-day money back guarantee policy, their customer support declares that your case is not eligible without any explanation and refuses to refund or honor their policy. Their freely downloaded product showed 21,000 files on my failing hard drive and told me I need to purchase to restore them, so I paid the $89.95, but then the software could not recover any of my data and showed an error message. I contacted the company for a refund and received a refusal with a vague "this doesn't meet our requirements for refund." Their purchase page has 4 mentions of a 30-day money-back guarantee including the words "30-day money-back guarantee. Risk-free." https://www.easeus.com/datarecoverywizardpro/drw-pro-buy-c.html I am not alone, as searching the internet shows many other people calling this company a scam. Here is one example: [SENSITIVE CONTENT HIDDEN] They have told me that if there are any hardware failures, it can't recover – and that also makes me ineligible for refund. But of course, the original scan didn't detect that. Basically their product bait-and-switched me into purchasing it by promising to restore my data and then failed to do so. They prominently advertise a 30-day, risk-free money back guarantee, but refuse to honor it.
Antwort von EaseUS Software
letztes Jahr
Hi Jeremy, I'm Ada from EaseUS Software. It's not an unbiased review regarding our customer services and refund policy as we did refunded you on 28th, August. It's quite normal that it takes some time to investigate why the customer needs to refund and is there anything we can do to save the customer. So, it's not an immediate refund but takes some time. It's quite reasonable we think. However, in this situation, our software couldn't work is because of the your disk's physical problem. After knowing this cause, our support team has fully refunded you on 28th Aug. 2020. We can offer proof for this. Thanks for your interest on our products and sorry to know that we didn't help at the end.
Verifizierter Rezensent
Software engineer in USA
Verifizierter Nutzer auf LinkedIn
Computer-Software, Selbstständig
Verwendete die Software für: 1-5 Monate
Worst customer service!
Nachteile:
Nothing to like!! They have the worst customer service, and they are not attentive to what the customer says. They respond automatic and systematic answers just for the protocol - not interesting in customer favor!
Antwort von EaseUS Software
vor 2 Wochen
Hi! Ada there, from EaseUS Software. That's not the typical style of our customer support team. I think there should be some misunderstanding. Would you please send me your order ID? Thus, I can help to check what has happened. EaseUS is popular for data recovery, partition, and backup needs. And one of the most important reasons is the professionalism of our customer support. Please do let me help you Sincerely,
Michael C.
Self employed in Sambia
Unterhaltungselektronik, Selbstständig
Verwendete die Software für: Mehr als 2 Jahre
Recovery of Data is as EaseUs that. Great Tool!
Kommentare: Overall I am satisfied with what EaseUs Data Recovery can do especially since I use it for a part time gig which pays back the investment
Vorteile:
EaseUs is easy to use. The drives show on the first screen, you just scan and then select what you want to recover. Nothing complicated, just simple steps but it's a very efficient too this. I can even select the specific folder if I know where the lost data was.
Nachteile:
The price is kind of on the expensive side. Usually loosing data is not a daily occurrence so paying around $70 per month for something you are going to use for once or twice is a tough ask.