Was ist Chronicle?
Eine einfach zu bedienende Friedhofmanagementsoftware. Eine zugängliche Lösung zur genauen Verwaltung deiner Friedhofdaten mit atemberaubenden Visualisierungen des Friedhofs und der Grabstellen sowie von Aufzeichnungen.
Chronicle wurde entwickelt, um Friedhofmanagern zu helfen, Datenbankdatensätze zu erstellen, zu verfolgen, zu verwalten und zu organisieren und die Historie ihrer Gemeinde über eine interaktive und präzise Abbildung zu teilen.
Wer verwendet Chronicle?
Die Software hilft kleinen und mittleren Friedhöfen, die ihren Gemeinden den bestmöglichen Service bereitstellen möchten, indem sie Aufzeichnungsintegrität, leicht zu findende Beerdigungen und einfachen Zugriff auf Dienstleistungen sicherstellt.
Chronicle – Details
Chronicle
2018 gegründet
Chronicle – Details
Chronicle
2018 gegründet
Chronicle – Videos und Bilder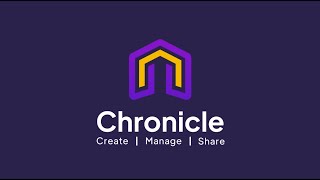 Kosten ähnlicher Produkte wie Chronicle vergleichen
Startpreis
20,00 $/Monat
795,00 $/Jahr
N/A
Nicht verfügbar
Chronicle – Bereitstellung und Support
Kundenbetreuung
E-Mail/Helpdesk
FAQ/Forum
Wissensdatenbank
Telefon-Support
Chat
Training
Persönlich
Live Online
Webinare
Dokumentation
Funktionen von Chronicle
Ad-hoc-Berichterstattung
Aktivitäts-Dashboard
Anpassbare Berichte
Anpassbare Felder
Arbeitsauftragsverwaltung
Automatische Sicherung
Belegmanagement
Benutzer-Management
Berichterstattung und Statistik
Bildverwaltung
Buchhaltung
Data Mapping
Daten-Import / -Export
Datenmigration
Diagramm-Erstellung
Dokumenten-Abbildung
Dokumentenmanagement
Dokumentenmanagement
Dokumentenspeicher
Drip-Kampagnen
E-Commerce-Management
Elektronische Unterschrift
Elektronische Zahlungen
Finanzanalyse
Finanzmanagement
Geografische Karten
Grabsuche
Integration in die Buchhaltung
Integrierte Datenbank
Inventarverwaltung
Kontenabgleich
Mehrere Standorte
Offline-Zugriff
Pipeline-Management
Postenzuordnung
Rechnungsmanagement
Reservierung-Management
Risikobewertung
SSL-Sicherheit
Self-Service Portal
Statusverfolgung
Umfragen & Feedback
Verfolgen der Teilnahme
Vertrags-/Lizenz-Management
Vorlagen-Management
Website-Management
Wirtschaftsprüfung-Management
Zertifizierung und Lizenzierung
Zugriffskontrollen / Berechtigungen
interaktive Inhalte
Dianne D.
Secretary in Australien
Non-Profit-Organisation Management, 2-10 Mitarbeiter
Verwendete die Software für: 1-5 Monate
Ouyen Cemetery
Kommentare: I had been on the look out for some software to digitise the Ouyen Cemetery records, when I stumbled upon Chronicle it looked like everything I had been wanting so I wondered how a little country Cemetery could ever afford to get something like this. I contacted Chronicle and we arranged a Zoom meeting to see the software, and discuss what we really needed. Chronicle then sent me a project proposal and quote and I was so excited that not only does the Chronicle team do most of the work the price was very very affordable. We thought we might need to apply for a grant to make this happen but we were able to start straight away.Chronicle have been very responsive throughout the process, from change requests to any assistance I may have needed and just general enquiries. I am extremely happy we have chosen this company, we have not been disappointed.
Vorteile:
This software does everything we need and more. It is called Simple Cemetery Software for a reason and it really is simple to use, no training required. This software can stay simple with a small amount of information but it can become a single information mangement system, holding all our documentation both public and private making and managing our Cemetery records accessible, quick and portable and that is our goal over the next six months.
Nachteile:
There are no Cons at this early stage, we have only just gone online with basic inormation for the public and we are working on adding information and images for the public and also our ROI information and other paperwork into the back end to eventually becoming our single information management system.
Margaret G.
Secretary in Indonesien
Bürgerliche & soziale Einrichtungen, 2-10 Mitarbeiter
Verwendete die Software für: Mehr als 1 Jahr
Carlsruhe Cemetery Trust was the first Cemetery to use Chronicle
Kommentare: Easy to use, very daunting for novice in using a computer novice
Vorteile:
Carlsruhe Cemetery Trust was the first Cemetery to use Chronicle. As Secretary, I was given the task of putting all our information into Chronicle, which I found very daunting as I am a novice in using a computer. [SENSITIVE CONTENT HIDDEN] understood this and not only spent one on one time with me, but was always available to support me. Once I had put in a number of client records I found the app easy to use and correct when I made mistakes.
Nachteile:
There is now no problem with using the site and I would recommend Chronicle to any other Cemetery Trust thinking of using it.
Verifizierter Rezensent
Owner in Kanada
Verifizierter Nutzer auf LinkedIn
Computer-Software, 2-10 Mitarbeiter
Verwendete die Software für: Mehr als 2 Jahre
Love this product despite its deficiencies.
Kommentare: I use this inexpensive, full-featured application to maintain all of my expenses. It's a great way to keep an eye on your bank accounts and expenses.
Vorteile:
Easy to use, full-featured, personal bill management software. I love the way I can set up automatic payments and keep an eye on them. Also, I can make sure I pay my non-automatic bills on time.
Nachteile:
The balances for Canadian loans and mortgages are inaccurate. You cannot rely on the applications running balances on your mortgage or loans. The developer has stated this will be fixed in an upcoming version.
Matthew P.
Bus. Mgr. in USA
Religiöse Einrichtungen, 11-50 Mitarbeiter
Verwendete die Software für: 6-12 Monate
St Vincent de Paul
Kommentare: We are happy with our experience so far. The set up is very time consuming and will be an ongoing process of maybe a full year or more with the information such as biograpy and photos.
Vorteile:
So far the team follow up has been good. Chronicles team has been very engaging.
Nachteile:
It's too early for us to comment. We could use ability locally to adjust the plots due to the age of the cemetery and plots not necesarrily matching up.
Brian O.
Secretary in Australien
Non-Profit-Organisation Management, 2-10 Mitarbeiter
Verwendete die Software für: 6-12 Monate
Digitised mapping of the Broadford Cemetery
Kommentare: Mainly the secure storage of documentation, and accurate mapping of the Cemetery interments.
Vorteile:
As a small cemetery with a variation of records, it has been difficult for both parties to migrate all the data accurately. With cooperation from Chronicle our volunteer Trust members are gradually working through the data entries, negotiating better methods of entry and presentation, and looking forward to having a very useful program.
Nachteile:
Initial integration of data was difficult, more due to our presentation of information. The date system is limited, as it will only publish full dates, ie, day:month:year. However, many of our dates only have the 'year' of birth and or death. Mapping of vertical Niche walls needs needs a better design, this is a work in progress.