TwentyThree Webinars
Was ist TwentyThree Webinars?
Ein einziges Tool zur Abhaltung von Webinaren. Vereine Startseiten, E-Mails, Produktions- und On-Demand-Videos in einem einzigen Tool. Vollständige Berichte zu Besuchen, Conversions, Teilnehmern und Leads, die vollständig in deinen Marketing-Tech-Stack integriert sind. Teile Live-Webinare und On-Demand-Daten auf, um die wahren Ergebnisse zu sehen. Steigere das Engagement und die Teilnahmehäufigkeit, indem du Sprecher und Publikum unmittelbar von deinem Browser aus über jedes Gerät an Webinaren teilnehmen lässt.
Wer verwendet TwentyThree Webinars?
TwentyThree Webinars wurde für fortschrittliche, etablierte oder einzelne Marketingteams entwickelt, um browserbasierte Webinare zu halten und Startseiten, E-Mails, Produktionen und On-Demand-Videos in einem einzigen Tool zusammenzuführen.
TwentyThree Webinars – Details
TwentyThree
2004 gegründet
TwentyThree Webinars Kosten
Startpreis:
199,00 $/Monat
TwentyThree Webinars bietet keine Gratisversion. Die kostenpflichtige Version von TwentyThree Webinars ist ab 199,00 $/Monat verfügbar.
Preismodelle
Kostenlose Testversion
TwentyThree Webinars – Details
TwentyThree
2004 gegründet
TwentyThree Webinars – Videos und Bilder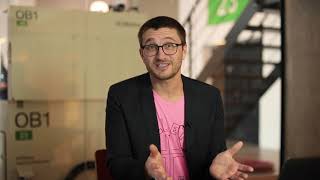 TwentyThree Webinars – Bereitstellung und Support
Kundenbetreuung
E-Mail/Helpdesk
FAQ/Forum
Wissensdatenbank
Telefon-Support
Chat
Einsatz
Cloud, SaaS, webbasiert
Android (mobil)
iPhone (mobil)
iPad (mobil)
Training
Live Online
Webinare
Dokumentation
Videos
Funktionen von TwentyThree Webinars
API
Aktivitäts-Dashboard
Alarmfunktion / Benachrichtigungen
Angebot in sozialen Medien
Anpassbare Vorlagen
Anrufaufzeichnung
Aufzeichnung bei Bedarf
Befragungs-/Umfragemanagement
Benutzer-Management
Berichterstattung / Analyse
Berichterstattung und Statistik
Bildschirm teilen
CRM
Chat / Messaging
Content-Management
Dateitransfer
Dokumentenspeicher
Drittanbieter-Integration
E-Mail Erinnerungen
Echtzeit-Daten
Elektronische Abstimmung
Engagement-Tracking
Erinnerungen
Eventplanung
Filesharing
Kalenderverwaltung
Konferenzschaltungen
Kontaktmanagement
Kundenspezifisches Branding
Live-Chat
Meeting-Management
Mobiler Zugriff
Multi-Hosts
Präsentations-Streaming
Q&A Management
Registrierungs-Management
Social-Media-Integration
Terminplanung
Umfragen & Feedback
Umfragen/Abstimmungen
Veranstaltungsmanagement
Video-Management
Video-Streaming
Video-Unterstützung
Videoanruf-Aufzeichnung
Videokonferenzen
Vorlagen-Management
Webinars bei Bedarf
Wechselseitige Audio & Video
Whiteboard
Verifizierter Rezensent
Chief Growth Officer in Deutschland
Verifizierter Nutzer auf LinkedIn
Internet, 51-200 Mitarbeiter
Verwendete die Software für: 6-12 Monate
Our marketing team loves it
Vorteile:
- Most professional webinar software we have ever used, with great tracking and landingpage building functionalities - Having insights into how long an attendee stayed helps us to individualize follow-ups - Proactive support team
Nachteile:
- Better integrations e.g. with Zapier would make our lifes even more easy
Björn I.
Market Launcher in Dänemark
Finanzdienstleistungen, 201-500 Mitarbeiter
Verwendete die Software für: Mehr als 1 Jahr
Take your webinars to a whole other level with Twentythree
Kommentare: In our business we have been using Webinars for 3 purposes:
-Sales webinars: lead generating demos
-Onboarding webinars: educating our customers when they are getting started or when new features are launched
-Pleo talks: content webinars with a more "high level" topic and external speakers.
Vorteile:
The webinar tool has been updated with great feature all round. Before the webinar, you easily set everything up, design the landing page (much better than other webinar tools) and track the attendees. During the webinar you have cool interaction features such as polls and video cards, you can play pre-recorded videos and easily switch between the speaker. Finally after the webinar, and I think this is where the edge lies: there is clear tracking, with possibility to export the attendees to your CRM. It also offers analytical tools that allow you to improve your webinars over time and really measure the value they provided. All in all, it was the most complete and affordable solution for us as we are multiple users. Most other webinar tools were priced by user which quickly made them way too expensive for our needs. As a cherry on top of the cake - their support has been next to none, some of their team members even came over when we started with webinars to help us set up a temporary studio and give us tips on how to improve the quality.
Nachteile:
The only thing I would like is a better recurring webinar setup - but given that TwentyThree quickly actions on any customer feedback, I'm sure this comment will be outdated soon.
In Betracht gezogene Alternativen: Livestorm, GoToMeeting und Zoom Video Webinars
Warum TwentyThree Webinars gewählt wurde: Zoom webinars was expensive. The attendees were often confused when asked to download a client. On top of that the emailing system was really inflexible and sent out quite horrible looking emails to our customers.
Gründe für den Wechsel zu TwentyThree Webinars: Quality of image, simplicity of use, interactions, features were simply all better in TwentyThree webinars.
Camilla C.
Sales & Marketing Enablement Manager in Dänemark
E-Learning, 11-50 Mitarbeiter
Verwendete die Software für: 6-12 Monate
A Webinar Platform That Makes Working Easy
Vorteile:
I liked that the platform was easy to use, no need to integrate or install much - basically ready to go straight off the bat. Unlike many other webinar softwares out there, TwentyThree does not require the ned-user to download a software to be able to watch a webinar, and that was very important for us, as too many clicks and complexity diminishes the likelihood of signing up for a webinar. The customer service is always on top and they have a lovely dedicated team.
Nachteile:
Some functionalities are a bit clunky sometimes, such as writing simple descriptions about the webinar, and there are minor things that could definitely improve, but I think that is natural for a SaaS platform.
In Betracht gezogene Alternativen: Livestorm, GoToWebinar, WebinarJam und Zoom Video Webinars
Warum TwentyThree Webinars gewählt wurde: We made a switch from Zoom simply because Zoom required our end-users to download software onto their computer, and we didn't want to burden our audience with that kind of hideous experience prior to our webinars
Zuvor genutzte Software: Zoom Video Webinars
Gründe für den Wechsel zu TwentyThree Webinars: Great and simple usability, good Hubspot integration, and no software download required.
Halfdan T.
Partner in Dänemark
Marketing & Werbung, 51-200 Mitarbeiter
Verwendete die Software für: 6-12 Monate
Pro-active support raised the bar
Kommentare: We use 23 Webinar software as a vital part of our own inbound marketing. We use it as a top funnel channel and also to lead nurturing of current leads. We have 3-500 attendees for each webinar.
Vorteile:
There are 2 reasons why we settled on 23 as our webinar software: 1) The Analytics-module is easy to use and valuable. When I can see how long time a given attendee spend with us (across webinars), I'm able to spend my time talking to people who want to talk with us. I can tailor our communication knowing that they either did not attend or watched 100 % of our material - or somewhere in-between. 2) The support is pro-active. I have not tried this before. When I setup our account, I wanted a subdomain to be used for all of our webinars, but I did not set this up correctly. I did not realize this however before 23 called, told me the mistake and instructed me how to fix it in 5 minutes. That was great.
Nachteile:
A native integration with Facebooks Pixel - including automated custom events - would be great. Currently, we are setting this up manually from webinar to webinar.
In Betracht gezogene Alternativen: ClickMeeting und Zoom Video Webinars
Zuvor genutzte Software: Zoom Video Webinars
Bertrand C.
Head of Marketing in Dänemark
Computer-Software, 11-50 Mitarbeiter
Verwendete die Software für: 1-5 Monate
Taking our marketing activities to the next level
Kommentare: I've never been a big fan of webinars before, but I am starting to realise, like many others in my field during this extraordinary period we're living in (this is written during what I hope is the middle and soon the end of the coronavirus crisis), the benefits of running webinars. We've been using Twentythree webinars for: onboarding new customers, demoing our solution to potential new customers, doing our monday morning internal townhalls, showing the new features we've developed to existing customers, and we are planning to do more in the near future. My team is on board and love it too.
Vorteile:
I love the possibility to add videos to the webinars, polls, showing participants questions to the big screen. I also love the fact that my webinars become a fully integrated part of our video page.
Nachteile:
I am still missing some functionalities like being able to have more than 4 remote speakers, ensuring that all guests are connected and can see/hear us, and having better Zapier integrations so that i can map webinar registrations for each separate webinar and not for all of them at once. The video editor could be improved as well and be a bit more intuitive.