Was ist MODLR?
MODLR enables agile enterprise-wide collaboration and provides an evolving range of solutions to improve integral business processes. Each solution can be customised and tailored to the preferences of individual companies. With the ability to streamline reporting, forecasting, budgeting and more, MODLR's aim is to make financial planning as simple and efficient as possible.
Wer verwendet MODLR?
MODLR streamlines budgeting, forecasting and reporting for Finance teams. From Venture Capitals to large-scale Organisations, our Cloud Platform scales to your business needs.
Wo kann MODLR bereitgestellt werden?
Cloud, SaaS, webbasiert
Über den Anbieter
MODLR
2014 gegründet
Chat
Erhältlich in diesen Ländern
Australien
Sprachen
Nicht vom Anbieter bereitgestellt
Über den Anbieter
MODLR
2014 gegründet
Chat
Erhältlich in diesen Ländern
Australien
Sprachen
Nicht vom Anbieter bereitgestellt
MODLR – Videos und Bilder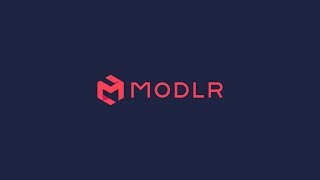 Kosten ähnlicher Produkte wie MODLR vergleichen
MODLR Funktionen
Ad-hoc-Berichterstattung
Aktivitäts-Dashboard
Aktivitäts-Verfolgung
Alarmfunktion / Benachrichtigungen
Audit Trail
Berichterstattung / Analyse
Berichterstattung und Statistik
Budgetierung/Prognosen
Cash Management
Dashboard
Daten-Connectors
Daten-Import / -Export
Datenintegration
Datenvisualisierung
Datenvorbereitung in Selbstbedienung
Einkommen & Bilanz
Finanzmanagement
Gewinn-und Verlustrechnung
Hauptbuch
Historische Berichte
KPI-Überwachung
Konsolidierung / Roll-Up (Reporting)
Leistungskennzahlen
Mehrere Abteilungen / Projekte
Nachfragevorhersage
Prognose
Prädiktive Analytik
Strategische Planung
Szenarioplanung
Umsatzentwicklung-Analyse
Versionskontrolle
Veröffentlichung / Teilen
Visuelle Analytik
Werkzeuge zur Zusammenarbeit
Wertungslisten
Wichtige Leistungsindikatoren (KPI)
Zielsetzung / Nachverfolgung
"Was wäre wenn"-Szenarien
Verifizierter Rezensent
Financial Analyst in Singapur
Verifizierter Nutzer auf LinkedIn
Finanzdienstleistungen, 11-50 Mitarbeiter
Verwendete die Software für: 1-5 Monate
MODLR cut down 25% of my workload and save my team weeks of work for our AY 2019 Budgeting Cycle
Vorteile:
I was initially hesitant about using MODLR as it was one of those solutions "pushed" to us by the management. We were using Excel to consolidate company-wide budgets previously and although there were some issues with Excel, most of us were comfortable with using Excel. However after using MODLR, I am amazed with it and wonder why we didn't discover it earlier. With MODLR, I was able to consolidate all my budget entries in just one place. Their interface, although being in a browser, is very similar to Excel so it was easy for me to get started. The figures are stored in real time and instead of attaching Excel to emails and renaming them after different versions, my colleagues and I just use the audit-reporting functionality to find out when a budget has been changed and who changed it. There is more accountability in the entire process now; we spend less time sending email and figuring who change what, and more time working on the budget. I can easily drill up my financial data and get a cross section of the budget without much effort compared to setting up pivot tables on Excel every time we have a new budgeting category. This has saved us weeks of work during the annual budgeting process, saving us considerable amounts of money down the line.
Nachteile:
It would be great to have a live chat within the application so my colleagues and I can interact while making changes to the application. We use Skype for Business for now and that's fine but it will be wonderful if everything is combined together so we don't have to remember what apps to use.
Chris K.
Managing Director in Australien
Informationstechnologie & -dienste, 11-50 Mitarbeiter
Verwendete die Software für: Mehr als 2 Jahre
We found MODLR to be the superior Corporate Performance Management solution for us and our clients
Kommentare: MODLR allows us to integrate core organisational operations and financial data in one location, and easily integrate this information to help drive better business decision-making. With a tightly integrated suite of reporting, collaborative planning, and scenario modelling capabilities, we can get our clients' teams working together more effectively than ever before. Spreadsheets that were manual and error-prone can be digitised and automated, freeing up resources for value added activities and creating better accuracy and confidence in decision-making. We can use MODLR to power our client's financial and operational reporting, run scenarios, collaborate on models, and even create mobile applications for everyone from the CEO to the facility line manager. It is truly world-class software for solving business problems.
Vorteile:
Having worked extensively in implementing, customizing, and optimizing corporate performance management solutions in industries including financial services, freight and logistics, and retail we had an extensive checklist of requirements for our solution of choice. MODLR surpassed all of our expectations. Easy to implement and customize, scalable, powerful, with excellent customer support, MODLR is our go-to software for performance management engagement.
Nachteile:
User onboarding flow could be improved, but tutorials have been getting much better over the last year
Verifizierter Rezensent
Finance Controller in Australien
Verifizierter Nutzer auf LinkedIn
Finanzdienstleistungen, 51-200 Mitarbeiter
Verwendete die Software für: 6-12 Monate
Reducing effort in budgeting cycle
Vorteile:
Our finance team previously developed annual budgets on static excel sheets that are manually exhaustive to both input and aggregate. MODLR has been used to automate data input and consolidation of company-wide budgets in real-time, saving us significant work effort during the annual budgeting process, and saving us considerable amounts of money. The audit-reporting functionality also enables us to track budget changes and identifies which employee has changed it, as well as automatic backups have kept our excel workbooks secure.
Nachteile:
The community pool of open developers is in its infancy and quite hard to find support outside of MODLR. We are hopeful and expecting this to change going forward
Verifizierter Rezensent
Consultant in Australien
Verifizierter Nutzer auf LinkedIn
Unternehmensberatung, 11-50 Mitarbeiter
Verwendete die Software für: Mehr als 2 Jahre
Seamless Integration
Vorteile:
We've used MODLR internally and with our clients across a number of use cases (eg. annual budgeting, forecasting, cashflow planning). Transferring our Excel sheets into MODLR was very straightforward, and the drill-down functionality has allowed us to increase our accuracy tenfold since we started using the platform, as it gives us a view on our budgets / forecasts at the most granular level. The platform has been invaluable in enabling us to more accurately track our company's KPIs and overall performance, at a much lower cost than other competing software.
Nachteile:
Adjusting to using cubes instead of spreadsheets takes time - similar to working in pivot tables using formulas
Verifizierter Rezensent
Head of finance in Australien
Verifizierter Nutzer auf LinkedIn
Bekleidung & Mode, 1.001-5.000 Mitarbeiter
Verwendete die Software für: 1-5 Monate
Saves time and works seamless with our other systems
Vorteile:
We decided to try out using MODLR for annual budgeting & forecasting as we have been struggling with our excel based process for some time. The process of migrating from Excel workbooks to MODLR has been very smooth, and since using the platform we've been able to increase accuracy incredibly through the use of the drill-down functionality, enabling us to look at our budgets and forecasts at the most granular of levels. It has proved to be a great tool over the last few months with the overall performance being outstanding. Cost wise it is also comes in at a lower cost than competing software on the market.
Nachteile:
Took my team and I some time to get used to working with cubes versus spreadsheets. Although it is very intuitive. Its kind of like working exclusively in pivot tables but with formulas.