Das könnte dich auch interessieren:
Was ist True3D?
Homes that use Matterport have fewer days on market because your interactive 24/7 open house gives anyone the freedom to see your home.
Matterport creates immersive 3D tours for real-life spaces. The AI platform turns the scan into an interactive 3D model where users can proceed to precise measurements, add explanatory texts or publish it to Google Street View.
Wer verwendet True3D?
Matterport is a spatial data company serving real estate, photography, insurance, restoration, architecture/engineering/construction, facilities management, travel/hospitality and beyond.
True3D – Details
Matterport
2011 gegründet
True3D – Videos und Bilder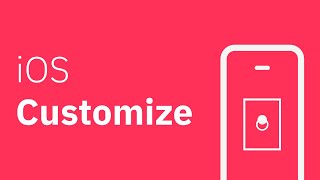 ▶︎
True3D – Details
Matterport
2011 gegründet
Kosten ähnlicher Produkte wie True3D vergleichen
Startpreis
9,99 $/Monat
199,00 $/einmalig
10,00 $/einmalig
9,00 $/Monat
True3D – Bereitstellung und Support
Einsatz
Cloud, SaaS, webbasiert
iPhone (mobil)
iPad (mobil)
Funktionen von True3D
360-Site Stream
3D-Modellierung
Abfassung
Animation
BMI-Modellierung
Bildbearbeitung
CAD-Werkzeuge
Datei-Verwaltung
Daten-Import / -Export
Design-Management
Dokumentenmanagement
Drag-and-Drop
Drittanbieter-Integration
Für die AEC-Branche
Grundrisse und Karten
Inhalt-Bibliothek
Komponentenbibliothek
Landschaftsdesign
Offline-Zugriff
Panoramen
Produktvisualisierungen in Echtzeit
Projektmanagement
Rendering
Sichere Datenspeicherung
Skizzen- und Anmerkungstools
Unterstützung mehrerer Dateiformate
Videoerstellung
Vorgefertigte Vorlagen
Vorlagen-Management
Werkzeuge zur Zusammenarbeit
360-Site Stream
API
Aktivitäts-Dashboard
Aufgabenmanagement
Berichterstattung / Analyse
Berichterstattung und Statistik
Bildbearbeitung
Bildbibliothek
Content-Management
Datei-Verwaltung
Daten-Import / -Export
Drag-and-Drop
Drittanbieter-Integration
E-Mail Marketing
Engagement-Tracking
Etikettierung
Für Immobilien
Für das Gastgewerbe
Geografische Karten
Geolokalisierung
Grundrisse und Karten
Hotspot
Inhalt-Bibliothek
Kategorisierung / Gruppierung
Konversion-Tracking
Kundenspezifisches Branding
Lead-Erfassung
Lead-Generierung
Mehrere Standorte
Mitglieder-Buchhaltung
Mobiler Zugriff
Multimedia-Unterstützung
Panoramen
Passwort-Management
Planungs-Tools
Rollen-basierte Genehmigung
Social-Media-Integration
Textbearbeitung
URL-Anpassung
Video-Management
Video-Streaming
Video-Unterstützung
Videobearbeitung
Virtuelle Realität
Visuelle Analytik
Voice-Over / Audio
Website-Analytik
Website-Management
Wechselseitige Audio & Video
interaktive Inhalte
Jessie P.
Leasing Professional in USA
Verifizierter Nutzer auf LinkedIn
Immobilien, 11-50 Mitarbeiter
Verwendete die Software für: 6-12 Monate
Innovative way to look at the overall building
Kommentare: It helped us lease units to prospective tenants more easily than when we just had pictures alone and not the 3D tour.
Vorteile:
I love the "dollhouse" view on Matterport True3D! It is so helpful for showing our prospective tenants what the townhome or unit looks like! I love the measuring feature too! This tool was very useful during the pandemic when less people could travel to look at our available units in person.
Nachteile:
Other than that it takes a long time to capture a unit, I love the product it creates. I understand why it needs to take so long, because it literally recreates the unit as a 3D image, but that is the only con.
Antwort von Matterport
vor 6 Monaten
Thanks for the kind words! We're constantly working to improve our products, and we very much appreciate your business.
Xavi P.
Fotógrafo in Spanien
Fotografie, Selbstständig
Verwendete die Software für: 6-12 Monate
Problemas con la cámara Z1 de Ricoh Theta
Kommentare: Actualmente estoy usando la Z1 de Ricoh y en algunas circunstancias genera algún fallo en el escaneado. Por mi experiencia, diría que suele ocurrir en propiedades antiguas en las que la Z1 parece que pierde el alineado y volverlo a recuperar se convierte en algo parecido a una odisea. Si a esto le sumas que esta cámara tiene una autonomía bastante limitada ya tienes el combo perfecto para el desastre.
Para intentar solventarlo la alternativa que te queda es tratar de contactar con el servicio técnico de Matterport y, la verdad, con la excusa del covid dicho servicio técnico deja bastante que desear. Hay un teléfono y un mail y en ninguno de los dos casos tienes asistencia al momento. Bueno, ni en el momento ni en las siguientes...4 o 6 horas. Total que me he encontrado en alguna situación que he tenido que dejar el trabajo sin acabar porque no podía solventar la falta de alineado.
Vorteile:
La facilidad de uso, el resultado final del escaneado y el DollHouse es algo que atrae mucho a los clientes.
Nachteile:
Echo en falta el poder subir tours virtuales hechos con una cámara reflex. Yo hacía tours virtuales con la DSLR y son los tours virtuales que mejor calidad tienen. Matterport con su cámara Pro2 se acerca bastante pero no alcanza todavía a la calidad de un tour virtual hecho con una cámara reflex o sin espejo. Entiendo que es una tecnología diseñada para usar con la Pro2 y demás cámaras compatibles y que se hace complicado incorporar otras plataformas, pero en cuanto a calidad final creo que les queda algo de camino por recorrer. También echo en falta poder modificar algunos parámetros de forma manual de la cámara Ricoh Theta Z1. Tienes que hacerlo todo en automático, Matterport no deja cambiar nada mientras haces un escaneado con esa cámara.
Isaac C.
Part Owner/Regional Manager in USA
Immobilien, 11-50 Mitarbeiter
Verwendete die Software für: Mehr als 2 Jahre
Matterport has so much potential but drops the ball in major areas.
Kommentare: Overall Matterport is the best option for us right now and we really appreciate the value they bring so far, but there are too many flaws that must be fixed and im concerned that they are not improving as steady and consistently as they should if they want to maintain their customers and value in our industry.
Vorteile:
The value it brings and the simplicity for users such as home buyers, agents, etc.
Nachteile:
1) The photo quality and stitching photos together. We shoot 5-10+ homes every single day. We use the photos in our marketing package and the main reason we lose clients is because of the photo quality and the terrible stitching together of images. We get clients who are very disappointed that their pictures are coming back not stiched together properly and the quality/resolution, this is Matterports biggest issue for us right now. 2) Matterport virtual tours don't stay active forever. We have to charge our clients if they want to renew the matterport hosting... very disappointing to agents, builders, property managers, designers, etc. 3) The camera can't just take on snapshot without 360. We have photographers taking exterior photos and majority don't need to be 360 degree photos, why do we not have an option to just take one snapshot instead of 6 that come together as a 360 image. Collectively there is a lot of wasted time in a year for our team because of this. 4) The camera is absolutely terrible with handling sun flares and there is no accessory matterport provides like a lens hood, or lens filter.
Connor D.
Business Development Manager in USA
Bau, 11-50 Mitarbeiter
Verwendete die Software für: Mehr als 1 Jahr
Matterport is amazing!
Kommentare: Overall my experience with Matterport has been fantastic. Their customer service is great and I couldn't be happier.
Vorteile:
I love everything about Matterport. They are always looking for the next way to keep adding more value to their products. The 3D scans are easy to use and intuitive, and it's easy to share links to folks that need to see the scans.
Nachteile:
There isn't anything I dislike about Matterport. Again, it's easy to use and share scans between parties that you need to, there's nothing to dislike.
Antwort von Matterport
vor 11 Monaten
Thank you for sharing your experience, Connor!
Howard H.
President in USA
Hausmeisterservice, 2-10 Mitarbeiter
Verwendete die Software für: Mehr als 1 Jahr
Inadequate Support
Kommentare: Very friendly when your call is returned and tasks performed satisfactorily. Overall experience is disappointing.
Vorteile:
The software is user friendly and provides detailed information.
Nachteile:
Little to no support from Matterport team. Very frustrating and embarrasing when trying to meet my customer's demands.
Antwort von Matterport
letztes Jahr
Hi Howard, Due to the Coronavirus pandemic we are experiencing higher than normal customer service requests - my humblest apologies for the delay. Our support team is working diligently to get through every request, and we sincerely appreciate your patience us. For urgent matters, please call our support lines: North America 7am - 5pm PST +1 408 805.3347 EMEA 9:30am - 6pm GMT UK +44 157 040 0054 Spain +34 518 888 665 France +33 180 207 814 Germany +49 695 060 7997