Was ist Innform?
Durch unser preisgekröntes und benutzerfreundliche Design können
Unternehmen die Schulungen ihrer Mitarbeiter/innen auf Innform erstellen,
zuweisen, verfolgen und verwalten.
Wir ermöglichen es Trainern, zeitaufwändige Prozesse wie Onboarding
zu automatisieren und Trainingsabläufe effizierter zu gestalten. Zu den
leistungsstarken Funktionen von Innform gehören unter anderem ein eigenes
Authoring Tool, Kurse mit Zertifizierungen, Online Meetings, Blended Learning, Lernpfade, Quizze und Gamification.
Bei Innform zahlen die Kunden pro aktivem Nutzer, was bedeutet, dass die
Abrechnung völlig flexibel ist und keine versteckten Kosten anfallen.
Wer verwendet Innform?
Nicht vom Anbieter bereitgestellt
Wo kann Innform bereitgestellt werden?
Cloud, SaaS, webbasiert, Android (mobil), iPhone (mobil), iPad (mobil)
Über den Anbieter
Innform
Ansässig in London, UK
2019 gegründet
Telefon-Support
Chat
Innform Kosten
Startpreis:
1,15 €/Monat
Ja, kostenloser Test verfügbar
Ja, Gratisversion verfügbar
Innform bietet eine Gratisversion und eine kostenlose Testversion. Die kostenpflichtige Version von Innform ist ab 1,15 €/Monat verfügbar.
Preismodelle
Kostenlose Testversion
Über den Anbieter
Innform
Ansässig in London, UK
2019 gegründet
Telefon-Support
Chat
Innform – Videos und Bilder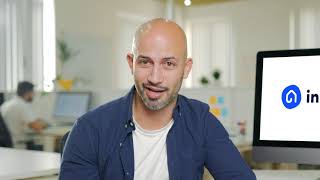 Innform Funktionen
Aktivitäts-Dashboard
Alarmfunktion / Benachrichtigungen
Asynchrones Lernen
Aufgabenmanagement
Autorensysteme
Berichterstattung / Analyse
Berichterstattung und Statistik
Beurteilung-Management
Bite-Sized Learning
Compliance-Verfolgung
Content-Management
Drittanbieter-Integration
E-Commerce-Management
Fortschrittsverfolgung
Gamification
Gemischtes Lernen
Inhalt-Bibliothek
Integrierter Autorensystem-Kurs
Klassenbücher
Kurs-Tracking
Kurs-Veröffentlichungen
Kursverwaltung
Lernmanagement
Lernpfade/-verläufe
Medienimport
Mobiler Zugriff
Mobiles Lernen
Portal für Lernende
Quiz
SCORM-Compliance
Synchrones Lernen
Tests/Bewertungen
Trainingsverwaltung
Virtueller Klassenraum
Zertifizierung und Lizenzierung
interaktive Inhalte
Eva
COO in Belgien
Verifizierter Nutzer auf LinkedIn
Gastgewerbe, 51-200 Mitarbeiter
Verwendete die Software für: 1-5 Monate
Great easy to use e-learning platform for hospitality!
Kommentare: A great tool specialized in e-learning for hospitality. This replaced all our dropbox files & papers in the restaurants.
Vorteile:
- Easy to use - Ability to create your own content - Great way to control if employees followed the manuals and procedures
Nachteile:
- Not yet able to create folders in the back end to make a split between FOH - BOH procedures - More letter types & sizes while creating own content - More ready-made learning courses on fast-casual
In Betracht gezogene Alternativen: Wisetail LMS
Gründe für den Wechsel zu Innform: More interesting price wise and has a clear focus on hospitality
Antwort von Innform
vor 3 Jahren
Hey Eva, Thanks so much for taking the time to review Innform! It's great to read that you're getting a lot of value from the tool :) It's indeed the case that we haven't yet implemented folders to help you organise custom content. This is in currently being developed and will be released soon! Thanks so much for the rest of the suggestions we're releasing 100 readymade video courses by the end of 2019, however we noted your request on 'fast-casual' topics. To leave more feedback and requests, do reach out of us from the Innform help section. Best, Michael
Charlotte
Area Manager in UK
Gastgewerbe, 11-50 Mitarbeiter
Verwendete die Software für: 6-12 Monate
Innform LMS
Kommentare: Overall, really impressed with the software and the customer service team, who have always been really helpful and patient when I am having technical issues (I am not a technical person so this is much appreciated). The price is good and I can see this software being so helpful for training new staff as the business expands and opens new cafes.
Vorteile:
The software is really simple and easy to use from both an admin and staff POV. It is really easy to create content, embed pictures/documents/videos, and track user completion. Staff are able to easily complete courses and they enjoy the quizzes. It makes staff training much simpler and easier, and reduces the need for lots of texts to group chats, buts of paper floating about in folders, and reduces mixed messaging to staff.
Nachteile:
The only con is that it tends to glitch quite a lot. There are often glitches when I am creating content- just little things like a photo disappears when I try to move it, or occasionally content I have made will just delete itself. This doesn't happen often enough to stop me thinking the software is great, but it is a little annoying every now and then. Staff also experience glitches occasionally, the most common complaint being that they have completed a training but the course hasn't switched from 'assigned' to 'completed', even when they have been through it a few times.
Antwort von Innform
letztes Jahr
Thank you very much for this review, Charlotte! We are very pleased to hear that you and your learners find Innform simple to use this is one of our key objectives! I am sorry to hear that you've experienced some glitches. Innform is an evolving product therefore improvements are being implemented on a weekly basis. Your feedback is of great help for us, so we will take extra care on this point. The Innform support team will be in touch to look into these issues for you.
Verifizierter Rezensent
Engineer in UK
Verifizierter Nutzer auf LinkedIn
Informationstechnologie & -dienste, 10.000+ Mitarbeiter
Verwendete die Software für: Kostenlose Testversion
Modern LMS, very user friendly, great support team and cost effective.
Vorteile:
The software is very user friendly and very cost effective. Very easy to make your courses look engaging and easy to integrate videos, pictures and quizzes within courses.
Nachteile:
Lacks basic functionalities such as GIF integration within the module creations. Additionally, the receptiveness of the website is sometimes lagging or non responsive.
In Betracht gezogene Alternativen: CANVAS
Antwort von Innform
letztes Jahr
Thank you very much for this review! :) We're delighted to hear that you find Innform easy to use. We take special care in refining the tool week on week with new feature updates and improvements to the user experience. Our team has taken note of the functionalities that you feel are lacking in the product and these are now added to our list of considerations! Thanks again and I hope that you keep enjoying Innform :)
Marina
HR Director in Spanien
Verifizierter Nutzer auf LinkedIn
Freizeit, Reisen & Tourismus, 201-500 Mitarbeiter
Verwendete die Software für: Mehr als 2 Jahre
User friendly tool, really helpful for L&D areas!
Kommentare: Innform does not only meet our expetations but exceeds them. It's a really good tool for L&D areas that are looking for an easy to use LMS.
Vorteile:
Innform is really easy to use and it has a nice design so learners can enjoy a great learning experience. Innform team is always developing new features that are on the cutting edge of learning platforms, such as gamification. Also, the support team is great and we always find the help we need.
Nachteile:
We may lack some reports, like user learning history report. There are also some translation issues, but this is being constantly fixed :-).
In Betracht gezogene Alternativen: eloomi und SAP Litmos
Michael
Director in Malta
Gastgewerbe, 201-500 Mitarbeiter
Verwendete die Software für: 6-12 Monate
Great Customer Experience combined with exceptional Product Value
Kommentare: Learning and development is a challenge for the hospitality industry – people come and go at a high rate, they speak different languages and many of the mare working in the industry for the first time. It takes time and energy to train new recruits around important skills like customer service and management. We needed a tool that can provide great LMS features but also a library of courses that we could simply 'turn on' and assign to our employees from day 1. This is possible with Innform, and they release new courses every week which is helpful to us and exciting for our learners!
Vorteile:
We are able to organise our company by the different properties we manage, and the different groups within each property. We're able to assign an admin to each group and then overlook the whole operation with a brids eye view. It's wonderful to finally be able to do that with thousands of employees. Innform works great on all devices and the company is really quick to support us and return our calls.
Nachteile:
Not many complaints – although it would be great if our employees can do their learning offline.
Antwort von Innform
vor 3 Jahren
Thank you for this review Michael! We're delighted to see you've been having such a positive experience with Innform. We noted your feedback regarding the possibility of offline learning. This has been added to our list of considerations for 2020 we value these contributions and are always happy to hear ideas on how we can further improve our product. Thank you, Michael, Co-founder