Was ist Freshstatus?
Freshstatus is a Status Page and an Incident Communication Software. Create a hosted and branded status page in just one-click. Manage Incidents and communicate status updates in realtime with your teams and customers.
New features in Freshstatus 3.0 include:
Authenticating users with SSO/SAML, API for CRUD Incident and Scheduled Maintenance, Quick Service Status Change, Webhook Integration, Slack Integration.
Wer verwendet Freshstatus?
Freshstatus enables SMBs to manage incidents and build a fully branded status page in minutes! Join 10,000+ businesses that trust Freshstatus. Its free forever!
Wo kann Freshstatus bereitgestellt werden?
Cloud, SaaS, webbasiert
Über den Anbieter
von Freshworks
Ansässig in San Mateo, USA
2011 gegründet
Chat
Erhältlich in diesen Ländern
Nicht vom Anbieter bereitgestellt
Über den Anbieter
von Freshworks
Ansässig in San Mateo, USA
2011 gegründet
Chat
Erhältlich in diesen Ländern
Nicht vom Anbieter bereitgestellt
Freshstatus – Videos und Bilder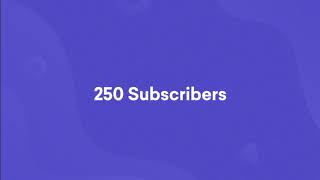 Kosten ähnlicher Produkte wie Freshstatus vergleichen
Startpreis
N/A
29,00 $/Monat
Nicht verfügbar
300,00 $/Monat
Funktionen von Freshstatus
API
Aktivitäts-Dashboard
Alarmfunktion / Benachrichtigungen
Anpassbare Berichte
Anpassbare Felder
Anpassbare Formulare
Anpassbare Vorlagen
Audit Trail
Aufgabenmanagement
Berichterstattung und Statistik
Compliance Management
Corrective and Preventive Action (CAPA)
Datenvisualisierung
Disaster Recovery
Dokumentenmanagement
Drittanbieter-Integration
E-Mail-Benachrichtigungen
Echtzeit-Aktualisierungen
Echtzeit-Benachrichtigungen
Echtzeit-Berichterstattung
Echtzeitüberwachung
Einmalige Anmeldung
Ereignisprotokolle
Erinnerungen
Ermittlungsmanagement
Formularverwaltung
IT-Vorfallsmanagement
Inspektions-Management
Kommunikationsmanagement
Kommunikationsmanagement
Kontaktmanagement
Mehrsprachig
Mobile Benachrichtigungen
Multi-Channel-Kommunikation
OSHA-Compliance
On-Call-Pläne
Problemmanagement
Risiko-Warnungen
Risikoanalyse
Risikobewertung
Sicherheitsvorfallmanagement
Statusverfolgung
Störfallmanagement
Trainingsmanagement
Vorfall-Berichterstattung
Warnungen / Eskalation
Wartungsplanung
Wirtschaftsprüfung-Management
Workflow-Management
Überwachung
Brooke W.
Head of Marketing in Israel
Verifizierter Nutzer auf LinkedIn
E-Learning, 2-10 Mitarbeiter
Verwendete die Software für: 6-12 Monate
Super easy to update and send announcements
Kommentare: Freshstatus is a great platform to set up scheduled maintenance announcements and inform customers who are subscribed to status changes
Vorteile:
I love that it's very easy to choose the different products that are being updated or have an issue at the moment. You can easily notify subscribers about status changes.
Nachteile:
Sometimes the scheduling for the timezones isn't as easy but I've figured it out after some time playing around.
Anton K.
CTO in Deutschland
Bankwesen, 51-200 Mitarbeiter
Verwendete die Software für: 1-5 Monate
Probably one of the best status page solutions for the moment
Kommentare: I've recently investigated almost every product on the market and in my personal opinion is that Freshstatus is one of the best solutions on the market.
Vorteile:
It solves almost every needs of a company or product status page - components, incidents management, user subscriptions also got really good UX and status page design including powerful SLA statistics features (personally me think this is a killer feature). The product is slightly new but I'm sure already has almost everything to compete current market tops.
Nachteile:
I'd be completely happy if I got the the next features (I'm sure they're in product backlog but some prioritizing won't hurt anyone): 1. External notifications support via webhooks . I have some internal notification services like Telegram and Slack Bots, would be perfect if I could receive notifications from Freshstatus and forward them to my internal channels. 2. Status page privacy restrictions extended support, IP-address restrictions currently support only IPv4 ranges, which is obviously not enough. 3. Incident templates support. Most of the incidents doesn't differ much to each other, it'd save a lot of time. 4. Status page custom CSS support. Many companies have their design guidelines needed to be followed. And the "dark theme" support as an cherry on top!
Tom B.
IT Service Delivery in UK
Pharmazeutika, 501-1.000 Mitarbeiter
Verwendete die Software für: 1-5 Monate
A very good start
Kommentare: The tool is easy to manage. Integration with both change management and incident management would be great. The ability to remember status of service collections i.e. collapsed or open would be good. Also ability to show a collapsed view of scheduled maintenance with only key fields shown and expandable to detail.
Whitelisting based on domain or in addition to versus IP range would be preferable
Vorteile:
The fact that I can now present a one stop shop to users on most relevant facts with regard to IT Service delivery
Nachteile:
At the moment the system is very much a stand alone tool, needs tighter integration with Freshservice
Warwick W.
CTO in Südafrika
Telekommunikation, 11-50 Mitarbeiter
Verwendete die Software für: 1-5 Monate
FreshStatus a fine option.
Vorteile:
It's easy to use, management of incidents and maintenance is well thought out.
Nachteile:
MIssing notification options, web notifications and webhooks is a must. A must is allowing the end-users to subscribe to notifications that apply to them, we have 15 different products and clients on one product don't need to get notifications for other products that have no bearing for them.
Tim R.
Freelancer in Australien
Informationstechnologie & -dienste, Selbstständig
Verwendete die Software für: 1-5 Monate
In Betracht gezogene Alternativen:
A great option for small projects
Vorteile:
Freshstatus is really simple to use and have a great user experience for creating incidents.
Nachteile:
Freshstatus doesn't provide real-time monitoring, only manual status and downtime reporting.