Was ist ECI MarkSystems?
ECi MarkSystemsTM ist ein führender Anbieter von einfachen, visuellen, sozialen und mobilen Heimwerker-Softwarelösungen, die Best Practices auf der Grundlage von NAHB-Empfehlungen und realen Anwendungen anbieten.
MarkSystems ist die einzige ERP-Informationsmanagement-Anwendung mit einer einzigen Datenbank der Hausbaubranche und eines der am weitesten verbreiteten, branchenspezifischen Softwareprodukte für Bauherren.
Wer verwendet ECI MarkSystems?
Die Kunden sind vor allem Bauherren im Bereich Produktion und Fertighäuser, die 75 bis 5.000 Wohnungen pro Jahr in den USA und Kanada bauen. Auch Bauherren, die Planungsgemeinschaften entwickeln und beherrschen.
Wo kann ECI MarkSystems bereitgestellt werden?
Cloud, SaaS, webbasiert, Mac (Desktop), Windows (Desktop), Android (mobil), iPhone (mobil), iPad (mobil)
Über den Anbieter
ECI Software Solutions
Ansässig in Grand Prairie, USA
1999 gegründet
Telefon-Support
Chat
Erhältlich in diesen Ländern
Kanada, Vereinigte Staaten
Über den Anbieter
ECI Software Solutions
Ansässig in Grand Prairie, USA
1999 gegründet
Telefon-Support
Chat
Erhältlich in diesen Ländern
Kanada, Vereinigte Staaten
ECI MarkSystems – Videos und Bilder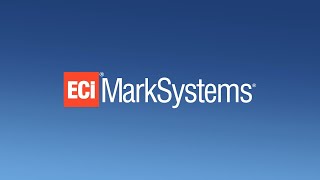 Kosten ähnlicher Produkte wie ECI MarkSystems vergleichen
ECI MarkSystems Funktionen
Abrechnung & Rechnungsstellung
Angebote / Schätzungen
Anpassbare Vorlagen
Audit Trail
Aufgabenmanagement
Auftragnehmer-Management
Auftragskostenrechnung
Auftragsänderungsmanagement
Bestell-Management
Budgetverfolgung / Auftragskostenrechnung
CRM
Dokumentenmanagement
Forderungen
Für die AEC-Branche
Gebot-Management
Genehmigungsmanagement
Historische Datenbank
Integration in die Buchhaltung
Job-Planung
Kosten-Datenbank
Kostenschätzung
Kostenverfolgung
Mitarbeiter-Kalender
Mobiler Zugriff
Projekt-Nachverfolgung
Projektbuchhaltung
Projektmanagement
Projektplanung
RFI und Vorlagen
Schätzung
Terminplanung
Timesheet Management
Verbindlichkeiten
Vertrags-/Lizenz-Management
Wohngebäude
Alternativen für ECI MarkSystems
Bewertungen über ECI MarkSystems
Heather
Project Manager in USA
Bau, 2-10 Mitarbeiter
Verwendete die Software für: Mehr als 1 Jahr
In Betracht gezogene Alternativen:
MarkSystems - WoodFalls Development
Kommentare: All information is real time on MarkSystems. This makes our Purchasing and accounting run and function smoothly.
Vorteile:
What I like most about MarkSystems is the fact that I only have 1 software that I am using for scheduling, budgets, Purchase Orders and Invoicing. Prior to MarkSystems I was working out of 3 different programs.
Nachteile:
What I like least about MarkSystems (More of an ITK issue) is that the VPO's are not able to be emailed to vendors. Most of our vendors are not sitting at a desk so an email on their phone would be beneficial to speed up orders and processes.
Antwort von ECi Software Solutions
vor 3 Jahren
Thank you for your recent review of MarkSystems! We appreciate your feedback and have forwarded on your comment about VPOs to our product team. Thanks again for being a MarkSystems customer. - the ECI Marketing Team
Aaron
Director of Operations in USA
Bau, 51-200 Mitarbeiter
Verwendete die Software für: Mehr als 2 Jahre
In Betracht gezogene Alternativen:
Enterprise Software that Scales as you Grow
Kommentare: Growth is very important to our company and this software has allowed us to grow beyond our previous software solution. We are continuing to grow and the software will scale with us, but as we grow our needs are expanding as well. Mark Systems will have to continue improving it's ability for management to have visibility into it's data for it stay relevant for us.
Vorteile:
Cloud based. Completely integrated builder software. Customization. Online portal for inside and outside users. Ensure strengths of internal controls. Complex internal cost tracking system.
Nachteile:
Does not have metrics or dashboards included that can help management. Some of the interfaces for entering data are slow and a little encumbering to use.
Verwendete die Software für: Nicht angeboten
Quelle: SoftwareAdvice
Kommentare: version 3.1001.3 We build just over 100 homes a year and are anxious to do more. We transitioned to Mark Systems from Quickbooks and spreadsheets. As a growing company, those tools were weak and were a serious burden to our company, so we looked at home building software and decided on Mark Systems. It's an understatement to say that we needed a new software system (we weren't even using purchase orders at the time). The implementation was difficult but that was due in large part the the fact that we were unorganized. Basically, it would have been very difficult no matter what software we chose. It's taken about 12 months from when we started using the software to utilize the majority of the programs/functions available to us. Customer support is excellent and this is really important to us, especially since we are new customers with new software. You can imagine that at first there are many questions that come up. This software will give us the tools to grow beyond our market and still have the control we want. The biggest issue I have with the software is the ease of use and visual interface. I've used a lot of operating systems and programs and Mark Systems has their work cut out for them. In general, there is a lot of work to do in this department but in particular the sales system (including tracking contacts) and reports. Yes, they work, but it's not intuitive. One feature I loved and miss in Quickbooks was the widget showing bank account balances on the home screen rather than pulling reports.
Verwendete die Software für: Nicht angeboten
Quelle: SoftwareAdvice
Kommentare: We are a small home builder in a small market. Prior to the recession we built an average of 20 homes per year. We wanted to grow within our market and expand into other markets. Over the years we had been running our business with a combination of different software for CRM, scheduling, accounting (Including purchase orders), selections and warranties. We looked at enterprise systems before and didn't feel like we as a company were ready for one. In 2010 we decided the timing was right. After a very thorough investigation and selection process we selected IHMS from Mark Systems. IHMS was designed as a single database system which we believed was beneficial. It had been around long enough to have a good track record and most importantly, it was designed as an enterprise system for home building. It was not a product for commercial construction adapted to try to fit home building. Occasionally the decisions we make turn out to be spot on. We believe that we chose the right system and we also allocated enough resources during implementation to get the conversion done effectively. We brought in temporary help in terms of expertise and extra labor to assist our own team members. This helped keep to our project schedule while keeping the day to day business going. The system itself is very well thought out. It is obvious that Mark Systems has incorporated feedback from the users to create a robust system. Seldom is there functionality that we need that the system doesn't provide. Sometimes we had to adapt to a different way than we were used to, but we also learned new and better practices by having to conform. We knew that a fully integrated enterprise system would require a disciplined approach to running our business and that turned out to be almost accurate. The discipline required far exceeded what we expected. However, far from being a bad thing, the structure and discipline required to use an integrated system like IHMS has made us a better company. We now spend much more time in planning and preparation than in correcting errors in the field. We are on track to close 71 homes this year and having a single system has helped us significantly. Mark Systems has been a pleasure to work with. They are very helpful and responsive to issues that come up. When we call real people answer the phone. In the year that we've been operational we have created strong relationships with many of the Mark Systems team members. All in all we believe that we made the right choice in both the timing of moving to an enterprise system and in choosing IHMS from Mark Systems. I would make the same choice today.
Kathy
Mark System Administrator in USA
Bau, 51-200 Mitarbeiter
Verwendete die Software für: Mehr als 2 Jahre
In Betracht gezogene Alternativen:
Mark Systems Review
Vorteile:
We like that the software is allows us to go from cradle to grave.
Nachteile:
There is nothing that we like least about this software