Was ist BrokerKit?
Brokerkit is a technology platform to help real estate brokers automate agent recruiting and retention. Brokerkit will automate the lifecycle of recruiting a new agent, onboarding them, and then retaining them. The solution is designed for residential real estate offices, regions, or national brokerages to scale up their team fast and hold on to them. The platform integrates with your daily workflow for calls, texts, emails, and sending calendar appointments all through one interface.
Wer verwendet BrokerKit?
US-based residential real estate brokers who want to rapidly scale up their team and help retain their existing agent team.
BrokerKit – Details
BrokerKit
BrokerKit – Details
BrokerKit
BrokerKit – Videos und Bilder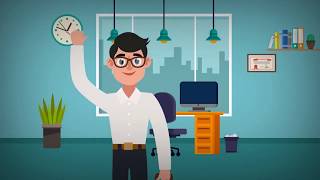 Kosten ähnlicher Produkte wie BrokerKit vergleichen
Startpreis
Nicht verfügbar
Nicht verfügbar
2.500,00 $/Jahr
10,00 $/Monat
BrokerKit – Bereitstellung und Support
Kundenbetreuung
E-Mail/Helpdesk
Wissensdatenbank
Telefon-Support
Training
Live Online
Webinare
Dokumentation
Videos
Funktionen von BrokerKit
API
Agent-Management
Aktivitäts-Dashboard
Aktivitäts-Verfolgung
Alarmfunktion / Benachrichtigungen
Anpassbare Berichte
Anpassbare Vorlagen
Aufgabenmanagement
Berichterstattung und Statistik
CRM
Content-Management
Daten-Import / -Export
Datensynchronisation
Dokumentenmanagement
Dokumentenspeicher
Drag-and-Drop
Drip-Kampagnen
Drittanbieter-Integration
E-Mail Marketing
E-Mail-Management
E-Mail-Vorlagen
Echtzeit-Benachrichtigungen
Elektronische Unterschrift
Erinnerungen
Immobilienverwaltung
Kalenderverwaltung
Kampagnenmanagement
Kommunikationsmanagement
Konfigurierbarer Workflow
Kontakt-Datenbank
Kontaktmanagement
Kunden-Objekt-Abstimmung
Kundenmanagement
Kundenportal
Kundenspezifisches Branding
Lead-Erfassung
Lead-Generierung
Lead-Pflege
Leadmanagement
Pipeline-Management
Provisionsmanagement
Social-Media-Integration
Terminverwaltung
Transaktionsmanagement
Verfolgung von Interaktionen
Verwaltung von Auflistungen
Vorlagen-Management
Website-Management
Workflow-Management
Zugriffsquellen-Verfolgung
Bryan L.
Director in USA
Verifizierter Nutzer auf LinkedIn
Immobilien, 1.001-5.000 Mitarbeiter
Verwendete die Software für: 1-5 Monate
Brokerkit is great!
Kommentare: Everyone has been great to work with! I highly recommend it.
Vorteile:
The texting platform is one of the best out there. We have gain 17 new appointments in two weeks.
Nachteile:
It would be great to be able to embed videos in emails or texts.
Antwort von BrokerKit
vor 9 Monaten
Bryan, thank you for your kind words. Brokerkit reached out to Bryan directly to provide details on how to embed videos in emails and to let him know we are currently working to set up a feature to enable videos to be sent in text messages.
Chris T.
Executive Assistant in USA
Immobilien, 1.001-5.000 Mitarbeiter
Verwendete die Software für: 1-5 Monate
Great for recruiting and retention management!
Kommentare: I think it will be a big help to our managers for streamlining their recruiting and retention tasks by having everyone in the same program. Again, we are fairly new to the program, so may not be aware of all of the features. Our in-house training was real good, so you must have done a great job training her. ([SENSITIVE CONTENT HIDDEN] of our corp. office) Customer service is AMAZING!!! [SENSITIVE CONTENT HIDDEN] knows his product and is friendly and easy to understand when he explains something. Everyone I've spoken with there has been great.
Vorteile:
Like that the agent lists could be imported from Excel. Like that you can move a recruit to a team member once affiliated, and all of the notes move with them. Like the reminders. There's actually more features that look great, I just haven't had a chance to play with them yet. Like the reports.
Nachteile:
Sometimes I have to search around to find a title or task. For instance, once a recruit has been hired, there's no button to click to move them to retention. Would be easier if there was a direct transfer option from recruiting to retention. (Forgive me if there is, and I just haven't found it!) The term "backlog" was a bit confusing at first. Might make more sense to label it something else. I think of backlogged as a status indicating that I am behind on the tasks. I don't think "unassigned" will work because that's used elsewhere. "Taskless" LOL! We're not sure about the texting feature because the program uses their own phone numbers rather than the managers' cell #s. Our managers also like using video for recruiting, but are not able to.
Antwort von BrokerKit
vor 9 Monaten
Thank you so much for your kind words! Brokerkit has the functionality to easily add profiles to retention. Due to current regulations companies are not allowed to send text messages from a user's personal number on behalf of that user. We reached out to Chris directly to explain all of this.
Immobilien, 2-10 Mitarbeiter
Verwendete die Software für: Mehr als 1 Jahr
Highly Recommend!
Kommentare: Allows me to stay on track/follow up. The staff is very helpful and supportive.
Vorteile:
Ease of use. Customer service. I don't care for software that takes too long to learn to use.
Nachteile:
Difficulty attaching large files. Does not integrate with broker metrics.
Jan M.
Assistant Team Leader in USA
Immobilien, 201-500 Mitarbeiter
Verwendete die Software für: Mehr als 1 Jahr
We love BrokerKit
Kommentare: I have found BK to be a wonderful product. I have always gotten top notch service from support. They are great about helping me integrate the latest data from BrokerMetrics when I have asked for help
Vorteile:
BrokerKit is a great product. I love the smart campaigns!v It is so easy to set up an automated system to contact people in my pipeline. I also love the integration with my Google calendar. I can set an appointment with someone through the system and it shows up on my calendar :-)
Nachteile:
I wish there was an app for my phone. When recruits text back sometimes it can be hard for me to tell who they are on my phone. I have my phone to delete texts after 30 days and so I lose their name in the text after that.
Antwort von BrokerKit
vor 9 Monaten
We have existing functionality for mobile usage and identifying contacts sending messages, and the Brokerkit customer success team reached out to Jan to update her on how to use these features.
Sharon V.
Director of first impression in USA
Immobilien, 51-200 Mitarbeiter
Verwendete die Software für: Mehr als 2 Jahre
Brokerkit
Kommentare: I really enjoy this system very much. It's so easy to do many things with this system.
Vorteile:
I love that it is so easy to add in recruits and that I can add them so quickly to the retention page. I really like that I can have multiple people working in the system with their clients and we don't get mixed up on who belongs to whom cause we can add an owner to each entry.
Nachteile:
that you can't search a person by the phone number
Antwort von BrokerKit
vor 9 Monaten
Thank you so much for your kind words! Brokerkit has the functionality to search by phone numbers. We reached out to Sharon directly to explain how to accomplish this.