Was ist Rose for Square?
The only consignment software built with Square. Our inventory tracker and online consignor portal allows you and your consignors/vendors to easily track consignment sales. Square handles the POS functions, payment processing etc., and Rose pulls that data down to ensure your consignors/vendors get paid accurately and quickly. With other consignment software, the point of sale is an afterthought. Why skimp on your POS? Industry leading services with Square paired with consignment. Don't settle.
Wer verwendet Rose for Square?
Retail consignment and consignment hybrids, marketplaces, art galleries and consignment special events.
Wo kann Rose for Square bereitgestellt werden?
Cloud, SaaS, webbasiert
Über den Anbieter
von Consignor Connect
Ansässig in Ashland, USA
2018 gegründet
Telefon-Support
Chat
Erhältlich in diesen Ländern
Australien, Japan, Kanada, Vereinigte Staaten, Vereinigtes Königreich
Über den Anbieter
von Consignor Connect
Ansässig in Ashland, USA
2018 gegründet
Telefon-Support
Chat
Erhältlich in diesen Ländern
Australien, Japan, Kanada, Vereinigte Staaten, Vereinigtes Königreich
Rose for Square – Videos und Bilder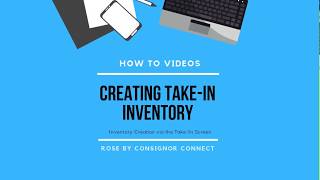 Kosten ähnlicher Produkte wie Rose for Square vergleichen
Startpreis
50,00 $/Monat
49,00 $/Monat
159,00 $/Monat
71,00 $/Monat
Funktionen von Rose for Square
Aktivitäts-Dashboard
Anpassbare Berichte
Anpassbare Felder
Auftragsmanagement
Automatische Sicherung
Barcode / Tickets scannen
Benutzer-Management
Berichterstattung und Statistik
Bestandsoptimierung
Daten-Import / -Export
E-Mail Marketing
Einkaufswagen
Einzelhandel-Lagerverwaltung
Elektronische Zahlungen
Etikettendruck
Gebühren Management
Geschenkkarten-Management
Kategorisierung / Gruppierung
Konsignationsmanagement
Kreditkartenbearbeitung
Kundendatenbank
Layaway-Management
Mehrere Standorte
Mehrere Währungen
Mitarbeitermanagement
Mobile App
Online-Shop-Designer
Preisoptimierung
Rabattmanagement
Retourenmanagement
Scheck Druck
Self-Service Portal
Transaktionshistorie
Treueprogramm
Verkaufsberichte
Verkaufspunkt POS
Versand-Management
Durchschnittliche Bewertung
Preis-Leistungs-Verhältnis
---
Nutzerbewertungen nach Bewertung
---
Nutzerbewertungen nach Unternehmensgröße (Angestellte)
<50
51-200
201-1.000
>1.001
Derek W.
Owner in USA
Verifizierter Nutzer auf LinkedIn
Einzelhandel, 2-10 Mitarbeiter
Verwendete die Software für: 6-12 Monate
Has met all of my needs and so much more!!!
Kommentare: Prior to Rose for Square, we did all of our account management via excel spreadsheets and balances were figured at the end of the month by hand. We have been using Square to process all of our credit cards and an old register to process our sales. We love Square and did not want to leave it, but there was nothing that seem geared toward consignment that integrated with Square. Rose has solved those problems and we are able to now use Square for all sales, which gives us a better picture of our business. We also no longer have to maintain our account balances at the end of each month manually. This has saved us many hours if not a couple days of work that we can now dedicate to growing the business.
The support that we have gotten for the software from our executive has been phenomenal and I could not ask for a more engaged and eager person to work with to improve the product. He is very open to suggestions and has many future improvements that are being added all the time.
If you are looking for a program to meet the needs of your consignment business, then I would highly recommend this system!!
Vorteile:
I love the integration with Square, and the ability to process non inventoried items sold via Square.
Nachteile:
This software has met all of our needs and has not disappointed.
Einzelhandel, Selbstständig
Verwendete die Software für: Mehr als 1 Jahr
Rose works great for my little shop!
Kommentare: Time's Tin Cup Vintage is a multi-channel business offering consignment, wholesale gift items, online sales through our Etsy shop and rented vendor space. Consignor Connect finally has created a system that integrates with Square POS that allows me to keep track (with very little effort) of all my tracking, reporting and payout needs. LOVE IT!
Vorteile:
Integration with Square's POS. Easy reporting for paying out consignors.
Nachteile:
While they don't have Etsy integration yet, I am confident in their ability to add it as they have always been very responsive to my needs and feature requests.
Einzelhandel, 2-10 Mitarbeiter
Verwendete die Software für: 1-5 Monate
Quelle: SoftwareAdvice
Exceptional Software and Exceptional Customer Service
Kommentare: Fantastic! You will not be disappointed
Vorteile:
After having a horrific experience with another POS system we switched over to Rose Consignment. We cannot rave enough about the ease of use of the system and the customer service! Although the issue is always on our end (user error) our Customer Representative, [SENSITIVE CONTENT], takes, with no exaggeration, no longer then 5 minutes to get back to us! He gives a solutions that are easily understood by us non-techy types. The videos attached are spot on. The vendors love the fact they have up to date knowledge on their inventories. Wonderful software and wonderful customer care and support!
Nachteile:
Our only complaint is that we did not select them first!
Einzelhandel, 2-10 Mitarbeiter
Verwendete die Software für: 1-5 Monate
My review of Rose consignment software for Square
Vorteile:
Where do I begin? Let me start with their OUTSTANDING customer support. They are fast at responding, patient as they walk you thru solutions ( teach you as they do) and truly know their product features. Probably the most outstanding service I have received from any vendor. As for the software itself- OUTSTANDING! I feel like I could not run my shop without this software (and their support). It provides me with all the necessary features I need to make the shop run smoothly, informed and convenient. My consignors love it because it gives them access to their account 24/7.. and it saves me from having to answer phone calls about account info. It is right there for each client. I truly cant speak highly enough about Rose by Consignor Connect.
Nachteile:
Its outstanding software well on its way!
Ben W.
Treasurer in Kanada
Sport, 11-50 Mitarbeiter
Verwendete die Software für: 1-5 Monate
Rose for Square was excellent
Kommentare: I am the treasurer of a small ski and snowboard club in Smithers BC. every year we host a ski swap, together with other clubs. In past years, looking after the financial side has been very difficult time consuming. This year, after our move to Square, I decided to look for a program that would work seamlessly and I found it in Rose. The ski swap was a fantastic success, thanks to Rose. It took me about a week to learn the software on my own, then i night to train others how to use it as well. We had 4 take in stations on the night when people dropped things off and 6 cash registers on the day of the swap. We were able to track all sales in Square and Rose and the payouts at the end of the swap were simple (not fast because we had a lot to do) and straightforward. All money was accounted for correctly and we had huge accolades from both buyers and sellers. We will be using Rose moving forward as long as I am the treasurer. The product is easy to use and the customer service is beyond excellent.
Vorteile:
functionality, ease and customer service.
Nachteile:
I liked everything. At this point i can't think of anything i would change.