Was ist WaiverSign?
Deine Kunden werden die praktischen Vorteile von WaiverSign lieben. Du sparst Zeit und Geld und kannst innerhalb von Sekunden deine signierten Dokumente aus einem sicheren Speicher abrufen. Du erhältst auch wichtige demografische Daten, ein Kontaktverwaltungssystem, Tools für das Veranstaltungsmanagement, automatische Benachrichtigungen und mehr. Sende deine Verzichterklärung – der Anbieter macht sie für dich fertig, sodass du den Signaturprozess ausprobieren kannst.
Wer verwendet WaiverSign?
Anbieter von Touren und Aktivitäten, Sportaktivitäten und -veranstaltungen, Kirchen, Tanzstudios, Fitnessstudios, Karate-Studios, Sonnenstudios, Bildungseinrichtungen, Ausrüstungsverleih, Aufnahmegenehmigungen usw.
WaiverSign – Details
RESMARK Systems
2005 gegründet
WaiverSign – Details
RESMARK Systems
2005 gegründet
WaiverSign – Videos und Bilder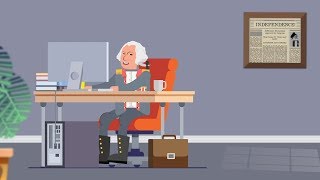 Kosten ähnlicher Produkte wie WaiverSign vergleichen
Startpreis
10,00 $/Monat
25,00 $/Monat
7,00 $/Monat
9,99 $/Monat
WaiverSign – Bereitstellung und Support
Kundenbetreuung
E-Mail/Helpdesk
FAQ/Forum
Chat
Funktionen von WaiverSign
AB-Tests
API
Aktivitäts-Dashboard
Alarmfunktion / Benachrichtigungen
Anpassbare Felder
Anpassbare Formulare
Anpassbare Vorlagen
Barcode / Tickets scannen
Benutzer-Management
Berichterstattung und Statistik
Datei-Verwaltung
Daten-Import / -Export
Datensynchronisation
Digitale Unterschrift
Dokumentenmanagement
Dokumentenspeicher
Dokumentvorlagen
Drag-and-Drop
Drittanbieter-Integration
Durchsuchbare Datenbank
E-Mail Marketing
E-Mail-Management
E-Mail-Tracking
E-Mail-Vorlagen
Echtzeit-Daten
Elektronische Unterschrift
Erinnerungen
Formularverwaltung
Geschenkkarten-Management
Kalenderverwaltung
Kontaktmanagement
Kundendatenbank
Kundenspezifisches Branding
Mehrere Standorte
Mehrsprachig
Mobile Unterschriftenerfassung
Offline-Zugriff
Online-Signierung
QR-Code
Rechnungsmanagement
Registrierungs-Management
Ressourcenzuordnung und -planung
Sichere Datenspeicherung
Social-Media-Integration
Statusverfolgung
Suchen / filtern
Vorlagen-Management
Waiver Kiosk
Web-Formulare
Zugriffskontrollen / Berechtigungen
Siehe die vollständige Software für Abtretungserklärungen Liste
Billie M.
Operations Manager in USA
Verifizierter Nutzer auf LinkedIn
Gastgewerbe, 2-10 Mitarbeiter
Verwendete die Software für: 6-12 Monate
Great for doing contactless check in
Kommentare: I found WaiverSign when setting our campground up post COVID. We had to ensure we did contactless check in and their system provided an inexpensive quick answer. It has been extremely helpful to us and I have recommended it highly to my colleges.
Vorteile:
The program allowed us to get signatures on waivers prior to check in so people could go right to their site and not have to stop at the office. It provides excellent data and has been a life saver for us this year.
Nachteile:
Customization of the information that is required by them such as date of birth. We do not need it, but it requires it when doing a form.
Linzie L.
Photo Sales in USA
Erholungseinrichtungen & -dienstleistungen, 51-200 Mitarbeiter
Verwendete die Software für: 1-5 Monate
Practical
Kommentare: Looks like it will implement well within our operations.
Vorteile:
I just started using and I am finding it user friendly so far. After a season of fully using I will have more of an input of pros. Although, the search features and use of information seems easy enough to populate what I am looking for.
Nachteile:
I have not got that far into implementing into daily use with our customers. We just began the new version.
Monica M.
Managing Partner in USA
Erholungseinrichtungen & -dienstleistungen, 11-50 Mitarbeiter
Verwendete die Software für: Mehr als 1 Jahr
Stumpys GB
Kommentare: positive.
Vorteile:
Easy to use. Easy to install on devices.
Nachteile:
Outages are not often but enough to be annoying.
Antwort von WaiverSign
vor 2 Jahren
Hey Monica, thanks so much for the review. We're glad WaiverSign has been easy to use for you. As far as outages go, please let us know if you ever experience one so we can diagnose what went wrong -- that's definitely something we don't want to see happening. Thank you!
Chris G.
Special Project in USA
Unterhaltung, 2-10 Mitarbeiter
Verwendete die Software für: 6-12 Monate
I likes me some e-waivers
Kommentare: This has saved us time, paper, hassle, storage and whatever else you can imagine with paper documents.
Vorteile:
What we really like about WaiverSign is that a customer can sign using our in-house tablet or their own personal smart phone — or even at home.
Nachteile:
We would prefer to be able to eliminate duplicates from the accumulated database. We run tests using the same persona and all of those "test" submissions are part of the official record.
Brandon L.
Vice President in USA
Freizeit, Reisen & Tourismus, 11-50 Mitarbeiter
Verwendete die Software für: Mehr als 2 Jahre
The best waiver system out there! LOVE it!
Kommentare: We get more accurate email addresses for our guests (and a lot more of them) with WaiverSign. We get all the participant information generally well in advance of check-in. This allows us to sell more retail in our store since people aren't worried about signing waivers when they get there. We're saving a ton of time not having to re-enter all the participant information into our system. Plus, the system sets up a contact for each participant and you can see the history for each contact, plus overall demographic information, which is really nice.
Vorteile:
Set up was a breeze. Customer service with WaiverSign is absolutely top notch. Anytime we need help with anything, they are always very friendly and helpful. Pricing is super simple. In eliminating all the printing, handling, organizing, data-entry, and storage from our old paper waivers, we're definitely saving money. And, it's so nice to eliminate the storage! The interface is very easy to use for us and our customers and guests. Signing and looking up signed waivers is really simple. The way that WaiverSign does signing for minors makes it really fast for families to sign all their documents. This is a huge plus! If you work with multiple locations or multiple documents, the system accommodates this really well. For those who don't sign in advance, WaiverSign has a really nice kiosk function. In fact, as I understand it, WaiverSign was just used by the NCAA at the Final Four Event where something like 50,000 people signed waivers in a just a few days. That tells you something about how well the kiosk works!
Nachteile:
Can't think of anything that WaiverSign doesn't have that we don't need. We've been using the system for a while now and are really happy with it!
Antwort von WaiverSign
vor 3 Jahren
Thanks so much for the kind words, Brandon! We love what your company is doing and are thrilled to have you as a client. Please feel free to reach out anytime if you need anything from our team. You can contact support anytime at help@waiversign.com or by using the little orange livechat widget while logged into your account. Thanks again, -Jeremy