Was ist Lola?
Die intuitive Plattform von Lola.com macht es einfach, Flüge und Hotels in wenigen Minuten zu buchen. Individuelle Reiseprofile, digitale Reisebelege und einfache Unternehmensrichtlinien machen es einfacher als je zuvor, Geschäftsreisen zu verwalten. Mit dem 24/7-Reisesupport-Team können Reisemanager und Assistenten der Geschäftsführung sich endlich ihre freien Abende und Wochenenden zurückholen. Durch die automatische Spesenabrechnung werden Papierquittungen eliminiert und die intelligenten Richtlinien sorgen dafür, dass die Reisenden das Budget einhalten.
Wer verwendet Lola?
Kleine und mittlere Unternehmen in den Vereinigten Staaten.
Wo kann Lola bereitgestellt werden?
Cloud, SaaS, webbasiert, Mac (Desktop), Windows (Desktop), Android (mobil), iPhone (mobil), iPad (mobil)
Über den Anbieter
Lola.com
Ansässig in Boston, USA
2015 gegründet
Telefon-Support
24/7 Live-Support
Chat
Erhältlich in diesen Ländern
Vereinigte Staaten
Über den Anbieter
Lola.com
Ansässig in Boston, USA
2015 gegründet
Telefon-Support
24/7 Live-Support
Chat
Erhältlich in diesen Ländern
Vereinigte Staaten
Lola – Videos und Bilder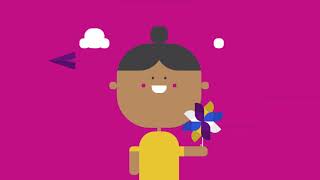 Kosten ähnlicher Produkte wie Lola vergleichen
Lola Funktionen
Abrechnung & Rechnungsstellung
Ausgabenanalyse
Belegmanagement
Berichterstattung / Analyse
Beschaffungsmanagement
Budgetierung/Prognosen
Dashboard
Erstattungs-Management
Firmenkarte
Genehmigungs-Workflow
Kontrolle des Genehmigungsprozesses
Kosten-Kontrolle
Kostenverfolgung
Lieferanten-Management
Management von Beschränkungen
Mehrere Abteilungen / Projekte
Online-Buchung
Rechnungsverarbeitung
Reservierungs-Management
Richtlinien Managemen-
Spesenmanagement
Upload mobiler Kaufbelege
Heather B.
Executive Assistant in USA
Verifizierter Nutzer auf LinkedIn
Musik, 51-200 Mitarbeiter
Verwendete die Software für: 6-12 Monate
Super Easy to Use, Best Customer Service Ever
Kommentare: Working for a company of 200 employees internationally can make reporting and knowing where my employees are at any given time difficult. The fact that I can forward Lola flights and hotels that were booked outside of their website for a Live Map of where anyone is at any time and have the reporting to help us calculate our actual travel expenses is absolutely magnificent!
Vorteile:
The customer service. Everything about them is absolutely wonderful; every single person has been super kind and eager to help. Not having to call airlines to make changes is life-saving. The reporting and the maps of where everyone is at any given time is absolutely wonderful as it enables us to know if we have any employees in a specific area should I crisis occur. I also quite enjoy being able to bundle the trips, as I often book many people for the same trip, and being able to create Trips in Lola to keep it all organized is so much nicer than dealing with 10+ separate flight and hotel bookings! Also, the ability to add loyalty programs in order to easily get travel rewards is fantastic as well!
Nachteile:
Occasionally some airlines are cheaper when directly booked from their website. Sometimes the website is a little slow when searching. I would love to be able to mix airlines when booking round trip or multi-flights, and I think it would be great if we could book for more than one person at a time.
Laura B.
Billing Specialist in USA
Verifizierter Nutzer auf LinkedIn
Medienproduktion, 201-500 Mitarbeiter
Verwendete die Software für: 6-12 Monate
Lola makes booking travel easy!
Kommentare: Lola has been great! Booking travel is a timely process but having everything basically in one portal that is easy to use has made it easier than I thought it could be. I truly appreciate these people and this program - it has made my job much easier!!
Vorteile:
I like that the software is user friendly and you dont have to be super tech saavy to navigate it! The 24/7 concierge service has legit been a life saver and is definitely worth the price of this portal by ITSELF. They answer in a timely fashion and are able to help solve any last minute issues or unforseen events with ease and grace. They make my job a lot easier and less stressful for travel - it is so appreciated!!
Nachteile:
Rental car bookings just became available which is great but I requested someone to schedule a time to go over this part of the portal with me and I still havent heard back. I am unsure of how this new addition will work with our corporate accounts set up with direct billing.
Josh W.
Senior director Corporate Sales and Operations in USA
Verifizierter Nutzer auf LinkedIn
Buchhaltung, 51-200 Mitarbeiter
Verwendete die Software für: 1-5 Monate
Good product and value
Vorteile:
The app makes it simple and easy to book and organize travel for teams
Nachteile:
When searching there are some bugs with the filters that make it difficult to find what you're looking for and takes longer
Lucy W.
Happiness Engineer in UK
Verifizierter Nutzer auf LinkedIn
Internet, 201-500 Mitarbeiter
Verwendete die Software für: Mehr als 1 Jahr
Their support is top notch!
Kommentare: It has helped to take the stress out of looking for travel options and needing to get reimbursed for tickets. The added bonus of having their team on standby in case anything goes wrong is a big weight off my shoulders too!
Vorteile:
Their support is awesome, and it was great to have someone to turn to when flights got delayed. Sadly, they couldn't help me with checking in (I would've done it myself anyway) or booking me on a new flight when I missed my connection because of the weird relationship between British Airways and American Airlines. But the woman on support tried her best and was super helpful telling me where I needed to go to rebook and which flights had availability. She gave me the info I needed to rebook on a flight that was only a few hours away instead of 12 hours away.
Nachteile:
I did find it odd that I had no access to an itinerary or any e-ticket #s, so when it did come to check in, I had no reference that worked. I had to log in to the AA website to retrieve my booking ref. I also find the search a little buggy sometimes and I'd love to have access to the iPhone app from the UK.
Chad B.
Solutions Engineer in USA
Verifizierter Nutzer auf LinkedIn
Computer-Software, 51-200 Mitarbeiter
Verwendete die Software für: 6-12 Monate
Customer Service is Key when traveling
Kommentare: I travel a lot for my business and We started using Lola on Jan 1st. Lets just say they blow every travel agency out of the water. Their customer service is amazing. No matter time of day or night week days or weekends they are amazing. One instance, is a flight was over sold I had a confirmed ticket but once it was over sold the flight company first asked me if I would be willing to catch a flight the next morning. When I told them I could not they told me I did not have a choice. Since I am a bigger person and cannot fit in the seat with the arms down they told me I was not getting on the flight. I called Lola to see what we could do. I had to be at a customer site the next morning at 7:00 am and the flight did not get in until 8:30 am and was an hour drive to the customer. So I had to go that night. Keep in mind this was on St. Patty's day. Lola went out of their way to get me on a flight. Since there was not another option they purchased me a first class ticket on their dime, and because of that allowed me to get to my customer on time. Customer service at its best when they do anything to help you out.
Vorteile:
Easy of use, very easy to book, chat for customer service, customer service as a whole is amazing.
Nachteile:
Nothing, I have not found one thing I did not like about this software or this company