Was ist LoveAdmin?
Whether you run a Sports Club or a Membership Organisation, manage Classes or Courses, our advanced yet simple-to-use admin software helps you work smarter + faster.
Our Basic Package is absolutely free for you to use. Plus we have flexible pricing if you need to do more.
Get better visibility and control over your cash flow and increase your income with our money-generating features.
Reduce your paperwork, manage everything online in one secure place, and streamline your working processes.
Wer verwendet LoveAdmin?
Sports Clubs, Membership Organisations, and Class and Course Providers.
LoveAdmin – Details
LoveAdmin
2018 gegründet
LoveAdmin – Details
LoveAdmin
2018 gegründet
LoveAdmin – Videos und Bilder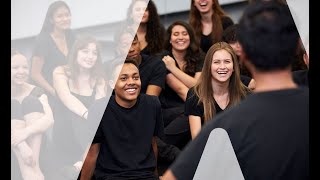 Kosten ähnlicher Produkte wie LoveAdmin vergleichen
Startpreis
N/A
25,00 $/Monat
59,00 $/Monat
10,00 $/Monat
LoveAdmin – Bereitstellung und Support
Kundenbetreuung
E-Mail/Helpdesk
FAQ/Forum
Wissensdatenbank
Telefon-Support
Chat
Einsatz
Cloud, SaaS, webbasiert
Android (mobil)
iPhone (mobil)
iPad (mobil)
Training
Live Online
Webinare
Dokumentation
Videos
Funktionen von LoveAdmin
API
Abrechnung & Rechnungsstellung
Aktivitäts-Dashboard
Alarmfunktion / Benachrichtigungen
Anpassbare Berichte
Anpassbare Formulare
Anpassbare Vorlagen
Anwesenheitsmanagement
Automatisierte Terminplanung
Berichterstattung und Statistik
Besuchermanagement
Daten-Import / -Export
Drittanbieter-Integration
E-Mail-Management
Elektronische Zahlungen
Erinnerungen
Eventplanung
Instruktor-Management
Inventarverwaltung
Kalenderverwaltung
Klassenterminplanung
Kreditkartenbearbeitung
Kreditplanung
Kundendatenbank
Kundenkonten
Kundenmanagement
Kundenportal
Kundenspezifisches Branding
Marketing-Automatisierung
Mitarbeitermanagement
Mitglieder-Buchhaltung
Mitglieder-Portal
Mitgliedschaft-Management
Mobiler Zugriff
Online-Buchung
Registrierungs-Management
Reservierungs-Management
SMS-Nachrichtenversand
Self-Service Portal
Social-Media-Integration
Team-Management
Terminverwaltung
Veranstaltungskalender
Veranstaltungsmanagement
Verfolgen der Teilnahme
Verkaufspunkt POS
Webseitenintegration
Website-Management
Wiederkehrende- / Abonnement-Abrechnung
Zahlungsabwicklung
API
Aktivitäts-Dashboard
Aktivitäts-Verfolgung
Anmeldung / Onboarding
Anpassbare Berichte
Anpassbare Felder
Anpassbare Formulare
Anpassbare Vorlagen
Anwendungsmanagement
Anwesenheitsmanagement
Ausschuss-Management
Berichterstattung und Statistik
Daten-Import / -Export
Drittanbieter-Integration
E-Commerce-Management
E-Mail Erinnerungen
E-Mail Marketing
E-Mail-Vorlagen
Elektronische Zahlungen
Erinnerungen
Eventplanung
Filesharing
Gebühren-Management
Kalenderverwaltung
Klassenterminplanung
Kommunikationsmanagement
Kontakt-Datenbank
Kreditkartenbearbeitung
Kundendatenbank
Kundenportal
Kundenspezifisches Branding
Mitglieder-Buchhaltung
Mitglieder-Datenbank
Mitglieder-Portal
Mitgliederkommunikation
Mitgliederverzeichnis
Mitgliedschaftsarten
Mitgliedschaftsverlängerung
Rechnungsmanagement
Registrierungs-Management
Self-Service Portal
Social-Media-Integration
Veranstaltungskalender
Veranstaltungsmanagement
Verfolgen der Teilnahme
Webseitenintegration
Website-Management
Wiederkehrende- / Abonnement-Abrechnung
Zahlungsabwicklung
Zugriffskontrollen / Berechtigungen
Verifizierter Rezensent
Certified Personal Trainer in USA
Verifizierter Nutzer auf LinkedIn
501-1.000 Mitarbeiter
Verwendete die Software für: Mehr als 1 Jahr
Great client based software
Vorteile:
The software has helped our facility manage memberships, events, and payments thoroughly and efficiently. I especially appreciate the flexibility in customizing almost every feature to fit our needs.
Nachteile:
It was a bit hard to train others how to use the software but we eventually got the hang of it and enjoy using it.
Brian M.
Membership Secretary in UK
Verwendete die Software für: Nicht angeboten
Running Club membership
Kommentare: The time I have saved using Pay Subs has been very considerable, no longer is there a need to produce hundreds of renewal letters each year which all needed to be stuffed into envelopes and posted. The overall cost to the club has not been great as the Pay Subs fees are offset by the reduction in mailing and printing costs.
The ability to put out email messages to the membership is also an asset.
We now only use the online system for accepting new members and only a very small minority have a problem signing up. The sequence for adding date of birth has stumped a few, but it has not caused a significant problem.
I would not even consider the option of going back to our previous method of dealing with membership matters as the Pay Subs system suit our needs perfectly.
Sarah S.
Principal and Managing Director in
Darstellende Künste, 2-10 Mitarbeiter
Verwendete die Software für: 1-5 Monate
Quelle: SoftwareAdvice
Good idea but poorly executed
Kommentare: Our dance school has now gone into liquidation. I believe some of this is down to the problems we had with paysubs. I would strongly recommend finding an alternative to your organisational needs.
Vorteile:
We chose this software because it could be adapted to fit in with how we already ran our organisation. Most class management software is very unflexible, but this gave us the choice to fully customise the customer experience.
Nachteile:
When I first contacted paysubs about their software I was told that it could do pretty much everything, that it would be a substitute for mailchimp, accounting software and that it could create landing pages for my events. All of this was sold to me as being 'free'. Apparently what they meant was that I should charge my customers what extra to cover it. We were quite a long way through the set up process when I realised this was all untrue. I complained and they denied they said it! We were so far in and had promised our customers we were moving to a new better system so decided to continue. As quite a tech junkie, always making use of the latest online software, I've never had a problem turning my hand to anything. Paysubs was different. They said they were going to set it up for me, but after a while it became apparent that they didn't have any sort of grasp on how our business ran and how things needed to be set up. The person who was assigned to help had terrible communication skills. Sometimes writing whole paragraphs without a single punctuation mark. Making it very difficult for us to understand what on earth she was saying. In the end I took on the task of setting it up myself with the help of my team. It took up a lot of our time for several months meaning we lost focus on other more important things. It wasn't at all intuitive to use so we had to spend ages fiddling about trying to work out how things work. The help menu wasn't much help and although our contact at paysubs was quick to respond she wasn't able to give us the answers we needed without many confusing emails going back and forth.
Antwort von Jake
vor 4 Jahren
Hi Sarah, We're sorry you feel this way about your time with us, but we have to say, we disagree with a lot of what you've said. It is true that we are a free software as we don't charge for initial purchase – we do, however, have a transaction fee of between 2.95%-3.95% which (when compared to other businesses who do this, such as eBay, who charge 8% and up) we think is reasonable. It's also clearly shown on our website under 'Pricing', in our terms and conditions, and we also told you on the phone, so it was no secret as you've wrongly implied. Regarding your dissatisfaction with our communication, we also have to disagree. We apologise if you found it hard to understand our email communication, but we also have free phone support from 9am-5:30pm, Monday to Friday. Alternatively, we also offer dedicated one-to-one screen shares where we walk you through how to do things with our software which you took advantage of many times and we have record of. Either way, we're sorry you feel this way and wish you the best with resolving your liquidation."
Mirza muhammad I.
Chief Accountant in Pakistan
201-500 Mitarbeiter
Verwendete die Software für: Mehr als 1 Jahr
Quelle: SoftwareAdvice
Save your Administration Time
Kommentare: Overall performance is good.
Vorteile:
It gives us the fully customised and very flexible solution for payments and manage memberships. It fits our overall needs.
Nachteile:
It is difficult to train others. It's costly as compared to the features. Customer support is not good.
Verwendete die Software für: Nicht angeboten
Safe & secure.
Kommentare: I must admit to being concerned about setting up someone else to collect our Club membership fees with so many people willing to scam you but I need not have worried! Dave and Paysubsonline have been wonderful in setting up our complicated system for our Club and every penny is accounted for.
For the majority of our 300 members it has been a dream using the system and Pay Subs Online is so helpful in ironing out any problems, issues or glitches that they or us have.
We'relooking forward to a long and successful association and would recommend Pay Subs Online to any sports club.
Paul Hand Chairman Rushmoor Saints Football Club