Was ist ProModel?
Schnelle und einfache Simulation von Microsoft Office Visio-Flussdiagrammen, Wertstromkarten und Arbeitsablaufdiagrammen. Process Simulator wird als Add-In zu Visio installiert und ermöglicht dir die nahtlose Erstellung und Ausführung von Simulationsmodellen in Visio. Es handelt sich um ein einfaches, vorausschauendes Tool zur Produktivitätsverbesserung.
1) Erstelle ein neues Flussdiagrammmodell oder füge Simulationseigenschaften zu einem vorhandenen Flussdiagramm direkt in Visio hinzu.
2) Drücke die Taste play und sieh zu, wie dein Modell mit einer realistischen Animation ausgeführt wird.
3) Zeige dynamische Modellausgabeberichte an.
Wer verwendet ProModel?
Simulationsbasiertes Visio-Plug-In für Unternehmen, die eine kontinuierliche Verbesserung anstreben.
Wo kann ProModel bereitgestellt werden?
Windows (Desktop)
Über den Anbieter
ProModel
1988 gegründet
Chat
Erhältlich in diesen Ländern
Vereinigte Staaten
Über den Anbieter
ProModel
1988 gegründet
Chat
Erhältlich in diesen Ländern
Vereinigte Staaten
ProModel – Videos und Bilder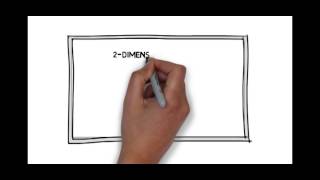 Kosten ähnlicher Produkte wie ProModel vergleichen
ProModel Funktionen
Automatisierung von Geschäftsprozessen
Berichterstattung / Analyse
Daten-Import / -Export
Diagramm-Erstellung
Drag-and-Drop
Drittanbieter-Integration
Grafischer Workflow Bearbeiter
Prozessmodellierung & Design
Vorlagen
Werkzeuge zur Zusammenarbeit
Alternativen für ProModel
Bewertungen über ProModel
Ganapathy S.
Operational Excellence, Quality Assurance & Health, Safety & Environmental Manager in USA
Verifizierter Nutzer auf LinkedIn
Papier & forstwirtschaftliche Erzeugnisse, 51-200 Mitarbeiter
Verwendete die Software für: 6-12 Monate
In Betracht gezogene Alternativen:
Process Simulator: User review
Kommentare: I have created a full-scale, to-scale digital twin of the manufacturing facility that I work in using Process Simulator's basic version. The higher-up versions contain far more features for more sophisticated process simulation models.
Vorteile:
The best feature of this software is its ability to import to-scale AutoCAD or pdf versions of a to-scale drawing and then allow the user to build process simulations on top of that drawing either in 2D or 3D.
Nachteile:
If the operator figures and the transport devices (e.g. forklifts) could move from one location to another during the process simulation, that would be an excellent addition to an already powerful and versatile software.
Linda R.
Professor in USA
Bildungsmanagement, 501-1.000 Mitarbeiter
Verwendete die Software für: Mehr als 2 Jahre
Process Simulator - Attempted Migration from ProModel
Vorteile:
Process Simulator is a phenomenal product. Having an expert level background in ProModel and Visio, the learning curve for me was practically non-existent. I am a professor and teach both ProModel and Process Simulator to graduate students in a technical capstone class. For students, the Quickstart and How To videos were very helpful allowing them to create fairly straightforward process flow diagrams in Process Simulator. When compared to ProModel, Process Simulator is a superior product for modeling processes that can be illustrated using simple process flow charts. It is ideal for use in a Quality, Six Sigma/Lean Process Optimization scenario. This is not to suggest that Process Simulator can't handle more complex scenarios, just that I personally find ProModel more appropriate for highly dynamic and larger models.
Nachteile:
First of all, a working knowledge of Visio is very helpful, although not a prerequisite. Also, to accurately model scenarios, there is a significant amount of information needed to move from the purely Visio environment to the Process Simulator environment. The level of detail needed with respect to the amount and type of information to accurately define properties for activities, routing rules and arrivals was the same magnitude as needed for a simulation model using ProModel. Consequently, a great deal of time was spent troubleshooting initial models. In Process Simulator, default values are automatically inserted when simulation properties are applied in addition to input and output buffers associated with each activity. Therefore, the output results are problematic until all of the default values are changed and buffers removed. Also, in contrast to ProModel, there is no realistic visualization of the modeled process. Finally, in many cases we would bring Process Simulator models into ProModel for debugging where it was more straightforward.
Elaine S.
Performance Improvement Analyst in USA
Krankenhausversorgung & Gesundheitswesen, 201-500 Mitarbeiter
Verwendete die Software für: 6-12 Monate
Review
Kommentare: Overall, the experience has been a positive one, though it is different to learn.
Vorteile:
It's easy to add it on to Visio and convert Visio flowcharts to a PCS model
Nachteile:
The support from Promodel is great, however, there is not a lot of other PCS/promodel presence online such as forums or articles about how to set up certain logic for different scenarios; there's not much of a Promodel "community" online. It's also not super easy to use for someone without an engineering or programming background.
Antwort von ProModel
vor 3 Jahren
Hi Elaine, thanks for taking the time to write this review. We are in the process of creating a brand new on-line customer community experience. It should be making its debut later this year.
Jerry W.
Industrial Engineer Staff in USA
Verteidigung & Raumfahrt, 10.000+ Mitarbeiter
Verwendete die Software für: Mehr als 2 Jahre
A Review of Process Simulator
Kommentare: I am very happy with Process Simulator. Because I previously used ProModel, I have had great confidence in the software. I think some dissatisfaction with it may result from the fact that it takes a "process view" of things. It is not what I would call "location-based". You don't overtly see the total queue for example in front of a machine. One must think a little differently when using this software. But I believe that it has it's place and can be very useful. It fits the process paradigm very well.
Vorteile:
A key advantage that both Process Simulator has is that one can develop models quickly. Additionally, many features help the user not only in building the model but also in maintaining it. For example, if one changes a variable, the old variables are renamed automatically throughout the model. Features like these really help the user. The fact that it also takes advantage of third party software, i.e. Excel and Visio is also very important to the user. Such third party capability really improves the ability to share and get data easily in the models. The ability to download any model into Excel, to be able to manipulate certain variables and then to be able to upload those changes back into the model is powerful. Other features that I really appreciate are the ability to quickly set up batch logic and the ability to interrupt process times. It appears that the developers of this software had significant real world experience in model development and really wanted to support the users. Still other important features include the scenario manager. It's easy to set up and execute scenarios. Finally, the ability to define shifts based on the calendar is easy to do.
Nachteile:
It would be best if the software did not automatically put in the triangular distributions and default times in the properties box. I always end up deleting the default values. What the software does internally, within an activity block, is not always transparent. Although much can be learned by going through the debugger, there are still some things that the software does that are not transparent. Perhaps the solution to this would be some sort of advanced training. Process Simulator, although much improved, still does not have all of the features that ProModel has. For example, the version that I use (I'm not yet on 2019) does not allow you to look at the arrayed values imported into the model (this may have changed with 2019- but I'm not sure). Also, Process Simulator does not allow one to pass in alphanumeric character values like a part number of the form xxxxx.001+M. It allows you to create an entity with such characters, but you can only pass in numeric data as an attribute in the model. Because I use models for tactical planning, I need the capability to bring in such alphanumeric data. Finally, although I have not encountered this problem myself, I do know that shift carryover was an issue for sometime. I know that there is a solution to this, but in looking at the solution myself, it did not seem very intuitive.
Euan R.
Business Process Analyst in USA
Pharmazeutika, 10.000+ Mitarbeiter
Verwendete die Software für: Mehr als 2 Jahre
Flexible, Powerful Simulation for most business processes
Kommentare: I have used Process Simulator for many years, progressing from simple models using little or no logic to those with complex, free form code. The flexibility of the tool allows each model to be very specific to the use case. This promotes the engagement off the customer because it reflects their unique process, using their terminology and data. Every time I model something, I find something counter-intuitive and surprising. We have used models with varying degrees of accuracy- we don't have to be perfect to be useful. Models are a means to an end, not an end in itself.
Vorteile:
It's quick and easy to set up simple models with no coding. It's pretty intuitive and the animation helps non-modelers appreciate the process execution- that's always a key selling point. The out of the box charting capability is very good and can handle most simple needs without exporting data to external spreadsheets etc. The initial tutorials give a good grounding in model building techniques and the software capabilities but the tool can really do a lot more than first meets the eye. Another key strength is the ability of the model to be used in more sophisticated ways as the ability of the modeler improves. All of the capability is there and once learned, it greatly increases the power of the model.
Nachteile:
Like most software, it's a "use it or lose it" proposition- you get better with practice and repeat application so the use within our company is limited to a few SME's. There are a lot of powerful coding techniques such as the Maparray function that is fantastic and elegant- but it takes time to learn. Sometimes debugging can be tedious because I will have to write a routine to read out values inside the model to figure out what is going on. I would like to see more in depth training articles online but the regular webinars run by the company help educate users in the more advanced features and they are very good.
Antwort von ProModel
vor 3 Jahren
Hi Euan, thanks so much for providing this very detailed review. To address one of your suggestions, we are working on a brand new on-line user community which will include a growing library of in-depth articles as you have suggested. This should be in place later this year.