Was ist InstaScaler?
Our mission is to provide businesses with laser targeted, and high-quality website visitors, using only the push of a button! Instead of spending all your time and money on SEO, SEM, Social and a TON of other marketing channels, you should be investing all your resources in growing and maintaining your business. We want to automate your traffic acquisition, so you can focus on what matters.
You dont need to be a marketing wizard to use InstaScaler. All you really need to do is insert your URL
Wer verwendet InstaScaler?
Website optimization platform that helps small to large businesses drive traffic from various online sources including Google Adwords, Facebook, Amazon, Bing, Google Search, and more.
InstaScaler – Details
InstaScaler
2017 gegründet
InstaScaler – Details
InstaScaler
2017 gegründet
InstaScaler – Videos und Bilder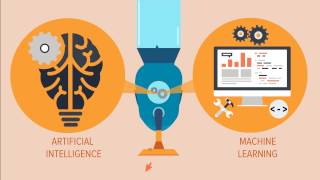 Kosten ähnlicher Produkte wie InstaScaler vergleichen
Startpreis
149,00 $/Monat
99,00 $/Monat
18,00 $/Monat
Nicht verfügbar
InstaScaler – Bereitstellung und Support
Training
Persönlich
Live Online
Webinare
Dokumentation
Funktionen von InstaScaler
AB-Tests
API
Aktivitäts-Dashboard
Aktivitäts-Verfolgung
Alarmfunktion / Benachrichtigungen
Anpassbare Berichte
Berichterstattung und Statistik
Besucher-Nachverfolgung
Besuchermanagement
Content-Management
Daten-Import / -Export
Datenvisualisierung
Drag-and-Drop
Drittanbieter-Integration
Echtzeit-Analytik
Echtzeit-Benachrichtigungen
Echtzeit-Berichterstattung
Echtzeit-Daten
Echtzeitüberwachung
Engagement-Tracking
Etikettierung
Für Webseiten
Geotargeting
Kampagnenanalysen
Keyword-Recherche Tools
Konversion-Tracking
Konversionsraten-Optimierung
Kundenaktivitäts-Tracking
Kundenerlebnis-Management
Kundensegmentierung
Kundenspezifisches Branding
Leistungskennzahlen
Leistungsmanagement
Link-Management
Mehrsprachig
Problemmanagement
Risikokarten
SEO-Management
Stichwort-Nachverfolgung
Verhaltens-Tracking
Visuelle Analytik
Warnungen / Eskalation
Warnungen zu Problembereichen
Web-Traffic-Berichterstattung
Website-Analytik
Website-Management
Wettbewerbsanalyse
Widgets
Wirtschaftsprüfung-Management
Überwachung
Siehe die vollständige Software zur Webseitenoptimierung Liste
Durchschnittliche Bewertung
Preis-Leistungs-Verhältnis
---
Nutzerbewertungen nach Bewertung
---
Nutzerbewertungen nach Unternehmensgröße (Angestellte)
<50
51-200
201-1.000
>1.001
Kim N.
Marketing Director in USA
Marketing & Werbung, 2-10 Mitarbeiter
Verwendete die Software für: 1-5 Monate
Overall a frustrating, time-wasting, money-losing endeavor.
Kommentare: Overall a frustrating, time-wasting, money-losing endeavor.
Vorteile:
The sales process was easy and personable. It went downhill after that.
Nachteile:
They were happy to take my money, but when it came down to showing results (which, weirdly, for a tech service, data was not clear and obvious) the entire team seemed to disappear. I ran 2 campaigns over 2 months ago and, after several requests to go over the data, have still not heard back from anyone. The promise that "you pay only for verified clicks" is a false claim, according to Google Analytics. The geo locations don't even show up for my client's target audience. Instascaler and MetaDSP are one in the same, so I'm writing to caution prospective users on both products.