Was ist Benchling?
Innovative Wissenschaft verdient eine moderne Software. Daher wurde Benchling entwickelt, eine moderne Forschungsplattform, auf der Forschende an einem Ort Experimente suchen, teilen und dokumentieren können. Die Benchmark-Life-Sciences F-und-E-Cloud ersetzt herkömmliche ELN- und LIMS-Angebote mit sechs integrierten Anwendungen: Notebook, Molekularbiologie, Register, Bestand, Anfragen und Arbeitsabläufe. Die Anwendungen sind von Grund auf vereinheitlicht programmiert, was zu einer vollständig nahtlosen Nutzererfahrung führt.
Wer verwendet Benchling?
Wissenschaftler, Forschungsleiter, IT-Manager und Führungskräfte in F-und-E-Unternehmen der Biowissenschaften, die an Antikörpern, Zell-/Gentherapien, Proteinen/Peptiden, Impfstoffen und Durchbrüchen in synthetischer Biologie arbeiten.
Wo kann Benchling bereitgestellt werden?
Cloud, SaaS, webbasiert
Über den Anbieter
Benchling
Ansässig in San Francisco, USA
2012 gegründet
Chat
Benchling Kosten
Startpreis:
Nicht vom Anbieter bereitgestellt
Ja, kostenloser Test verfügbar
Ja, Gratisversion verfügbar
Benchling bietet eine Gratisversion und eine kostenlose Testversion.
Preismodelle
Kostenlose Testversion
Über den Anbieter
Benchling
Ansässig in San Francisco, USA
2012 gegründet
Chat
Benchling – Videos und Bilder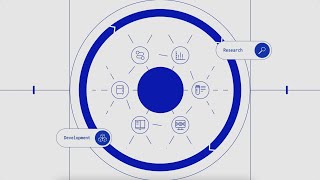 Benchling Funktionen
Aufgabenmanagement
Berichterstattung / Analyse
Compliance Management
Compliance-Verfolgung
Daten-Import / -Export
Datenspeicher-Management
Elektronischer Datenaustausch
Für Labore
Inventarverwaltung
Musterproben-Management
Protokoll-/SOP-Management
Werkzeuge zur Zusammenarbeit
Workflow-Management
Zugriffskontrollen / Berechtigungen
Alternativen für Benchling
Bewertungen über Benchling
Jennifer
Post Doctoral Research Fellow in USA
Verifizierter Nutzer auf LinkedIn
Hochschulbildung, 51-200 Mitarbeiter
Verwendete die Software für: Mehr als 1 Jahr
Lab friendly online notebook and so much more
Kommentare: Having all the laboratory notes online in an issue to use format allows for quick sharing of protocols and real-time collaboration on the same projects.
Vorteile:
Benchling is easy to use, great for everyday notes and protocol design. It makes sharing experimental details and lab notes simple. In addition, easy to search for keywords throughout all the notebooks, never lose data or key pieces of information again. The molecular biology suite is the best, easy cloning and sequences alignments.
Nachteile:
Would love to have access to sample repository and tracking but need the paid version. Better integration with storage options for big data.
Jessica
Life Science Research Professional 1 in USA
Forschung, 10.000+ Mitarbeiter
Verwendete die Software für: Mehr als 2 Jahre
Wonderful digital lab notebook
Kommentare: Overall, Benchling has been wonderful for switching from an archaic experiment documentation system to a well organized, collaborate online system.
Vorteile:
Benchling is a very useful tool for organizing and collaborating on scientific data online. Online notebooks make it very easy to record and find previous data, which you will always have to cross reference much later after your experiment. The different folders and entries are very easy to organize, and you can create shared collaborative documents as well as your own private notebooks.
Nachteile:
One small Con is that adding figures/images to the entries takes up a lot of space in the notebook, since text and other images/tables/figures cannot wrap around each other. This means that if you're including many images, your entry will be very long, and you can't include too many images together.
Stephanie
Research Associate in USA
Biotechnologie, 11-50 Mitarbeiter
Verwendete die Software für: 6-12 Monate
Benchling Implementation at Tenaya
Kommentare: Overall, Benchling has hugely helped our company to come together to decide what the important pieces of our work are that we need to capture, and how to efficiently pass information off team to team. The implementation team has been incredibly helpful in the process.
Vorteile:
I am thrilled to be able to easily tailor the software to the individual needs of scientists as everyone plays incredibly different roles, but we all come together to look at the data as a whole to make large company decisions. We have not been using the software as an entire company just yet, but we have liked the implementation process with Benchling's support to create the platform our company needs to be successful.
Nachteile:
One of the challenges we have found as we've begun to use Benchling more is that there are some features we've gotten used to using and rely on, but then they will disappear. We understand Benchling is constantly changing and tweaking to better help R&D, but some changes come out of nowhere and mess some of our plans up. Most changes are minor here or there, but when needing to count on a software for easier day-to-day use you need the simple things to work.
Suomia
Graduate Student in USA
Krankenhausversorgung & Gesundheitswesen, 2-10 Mitarbeiter
Verwendete die Software für: Mehr als 1 Jahr
Ease of Use
Kommentare: Over all, I honestly love benchling. Its so useful when it comes to cloning and helps visualize the plasmids so easily for me, and students that I teach. I love how I can edit and work on my projects easily, and there is so much easy ways to edits and write notes for reference. I will continue to use benchling in the future b/c i love it so much!
Vorteile:
Because I work with plasmids, the primer creation and alignment tool are my favorite parts of Benchling. I often need to create primers to double check my plasmid is correct and they have been so easy to make! Especially since benchling remembers the primers that I make, and logs them in by name and location on the plasmid for future reference. The alignment tool has also saved me alot of time when it comes to double checking my plasmid size and inserts.
Nachteile:
While i get the location and placement of the Projects tab, that has been a frequent headache to me. It brings up issues when projects are shared by other people in the lab and they only allow me to just see the project and not edit it. I feel like there should be a tool where we can take a project someone shares with us, and edit it and save it easily to our own files. Constantly copying and pasting plasmids from one location to another gets annoying after the 30th plasmid.
Megan
PhD Candidate in USA
Forschung, 501-1.000 Mitarbeiter
Verwendete die Software für: Mehr als 2 Jahre
Our lab loves this website
Kommentare: Overall I'd highly recommend this for any academic lab planning to use an ELN.
Vorteile:
This is a great way to have a collaborative electronic lab notebook among a lab. Easy to share protocols and lab notes, and it's also easy to update the notebook by date and topic. Overall it will be hard to go back to a printed lab notebook after using Benchling. I also like the sequence feature, I refuse to use anything else (ex. Geneious, ApE) for sequence analysis.
Nachteile:
Sometimes it can be slow, especially when uploading files to the notebook pages. Also, it would be nice to have photos in a grid form rather than one per line in the notebook. It can make the entries lengthy if there are so many pictures (ex. plate pictures).