Was ist EdrawMind?
Mit Edraw MindMaster kannst du auf einfache Weise Mindmaps erstellen und Mindmaps kostenlos online teilen. Das Tool hilft dir, Gedanken zu organisieren und Aufgaben funktionaler und effektiver zu verwalten. Lade Edraw MindMaster kostenlos herunter und genieße die leistungsstarken Funktionen wie Themen, Regenbogenfarben, Zweig-Styling, Brainstorming, Mind Map Community, Gantt-Ansicht, Diashow, handgezeichneter Stil, Ursache-Wirkungs-Diagramme, Zeitleisten usw.
Wer verwendet EdrawMind?
Als Sprache ist Englisch, Französisch, Deutsch, Japanisch und Spanisch verfügbar.
Wo kann EdrawMind bereitgestellt werden?
Cloud, SaaS, webbasiert, Mac (Desktop), Windows (Desktop), Android (mobil), iPhone (mobil), iPad (mobil)
Über den Anbieter
Edrawsoft
2004 gegründet
Chat
Erhältlich in diesen Ländern
Sonderverwaltungsregion Hongkong
Sprachen
Italienisch, Portugiesisch
Über den Anbieter
Edrawsoft
2004 gegründet
Chat
Erhältlich in diesen Ländern
Sonderverwaltungsregion Hongkong
Sprachen
Italienisch, Portugiesisch
EdrawMind – Videos und Bilder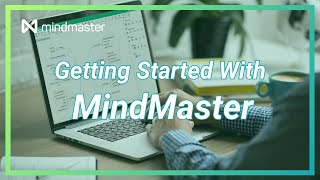 Kosten ähnlicher Produkte wie EdrawMind vergleichen
EdrawMind Funktionen
Arbeitsablaufbogen
Brainstorming
Daten-Import / -Export
Präsentations-Tools
Vorlagen
Alternativen für EdrawMind
Bewertungen über EdrawMind
Max
Entrepreneur in Israel
Verifizierter Nutzer auf LinkedIn
Internet, Selbstständig
Verwendete die Software für: Kostenlose Testversion
Best mind map tool on the market!
Kommentare: Think of MindMaster as Excel meets XMind. Sounds good? Well, this is what it is. MindMaster is a powerful mind map tool that has infinite features from various templates at hand, page styling, and endless customization choices. It has it all. Oh, and it equipped with a dark mode option. I think we have a winner here. Can't praise MindMaster enough. Best mind map tool on the market, hands down! I was working with the Free version and now I'm about to upgrade to the Pro edition. Outstanding job, guys! Keep it up and don't stop innovating.
Vorteile:
- Endless customization - Various exporting options - Crisp and clean themes - Focus/Brainstorming mode - One-time payment
Nachteile:
- Absence of exporting options for the Free version
Chee Kwang
Consultant in Singapur
Verifizierter Nutzer auf LinkedIn
Druck, 10.000+ Mitarbeiter
Verwendete die Software für: Kostenlose Testversion
Capturing Thoughts
Kommentare: I mind-map when studying the Bible. I started with using an induction method in my studies and find that I need to put my visuals down on paper, which I have been doing for a long time. Now I find myself using Mindmaster as a tool and a companion to both Microsoft Word and Olive Tree Study Bible software. I am almost getting that lifetime license soon.
Vorteile:
I have used mind-mapping software since early 2018 and much much earlier still with hand-drawn maps on good old paper. I started back then with the more popular brand with a lot more reviews and higher ratings, which I was on annual subscription for. It worked well with that software and I learnt 3 things that are important for me - effectiveness of the tool and connecting lines. This is where Mindmaster works better for me as compared with what I was using until now - 1/I find myself being drawn to Mindmaster's client software and yet at the same time, I can store my maps in the cloud; 2/Connecting lines are very important to me as it helps me connect my thoughts and with the ability to change the properties of the lines helps me define how the connection patterns and 3/being able to review my maps on my Android phone helps so much with continuity with my thoughts.
Nachteile:
Perhaps I am still on the trial version because the technical support although did auto reply to my query, had no follow up on the matter.
Amir
Disposition Manager in USA
Immobilien, 2-10 Mitarbeiter
Verwendete die Software für: 1-5 Monate
In Betracht gezogene Alternativen:
Has the poetential to be the # 1
Kommentare: They have good customer service, good interface but horrible syncing capabilities. If they ever fix this bug I'm willing to give them another chance until then I'll have to find some one else.
Vorteile:
It had a lot of great options, from different formats of mindmaps. Themes were pleasing to look at. Good Customer service.
Nachteile:
The personal cloud doesn't work well when you use multiple devices. Used the API integration with Google Drive and Dropbox. Spent hours on a project only to find out the next time I opened it nothing was saved. This happened multiple times.
Saim
Senior Lecturer, Course Director and Head of Solar Thermal Vacuum Engineering Research Group in UK
Hochschulbildung, 10.000+ Mitarbeiter
Verwendete die Software für: 1-5 Monate
In Betracht gezogene Alternativen:
Best for Academic Collaboration and creating ideas and maps
Kommentare: In overall, I am very much happy with my purchase. There are so many possibilities to use MindMaster. For example if I am not using the function of the online collaboration then it is still excellent for me to draw my ideas and planning diagrams. Also useful to draw sphere of the keywords of my research area.
Vorteile:
The reason I bought Edraw Mindmaster full licensed version is to use this mindmaster in developing ideas for collaborative research articles with collaborators around the world. For example, it allows me to share a unique link where the receiver can actively contribute to the diagram and add the complexities and possibilities of the contributions that he/she would make. Although, there are other platforms available but sometimes, video or voice chatting would just waste the ideas or writing minutes of the meeting would again for collaborator to read and contribute in a descriptive way. With this mindmaster, it has been possible for me to lead a project where individual contributions written by the author and simultaneously creating the Gantt chart where we all stick to the deadlines in order to achieve the research outcome on time.
Nachteile:
Of course, this is an advanced new method of collaboration where mindmaster can be used and thus require adaptive approach and willing to utilise excellent maps and resource diagram templates it offers.
Terence
Software Developer in Kanada
Finanzdienstleistungen, 201-500 Mitarbeiter
Verwendete die Software für: 1-5 Monate
In Betracht gezogene Alternativen:
Great cross-platform mind mapping tool
Kommentare: Using MindMaster has made design and flow sessions go a lot smoother than previous solutions; it's also a lot easier to share and collaborate with others as well. We're using it for designing workflows and other project design features, tracking progress through projects and tracking meeting minutes as well, plus other things I'm likely forgetting at the moment.
Vorteile:
This is a very easy to use mind mapping tool that's quite capable in regards to the different mind map layouts that are available and the visual customization options. We previously used different mind mapping software and we were able to jump into MindMaster with a minimum of fuss. One of the major selling points for us is cross platform (Windows, MacOS and Linux, Android and iOS) as well as having access via the Web to allow access even on machines with no direct install. The included cloud storage and collaboration makes working brainstorming, design sessions and meeting minutes easier to conduct as well.
Nachteile:
Occasionally while using the web version of the application, the title bar of the application seems to get stuck on "Saving" as if it is trying and failing to save the file, but regardless of this the save is actually happening properly. In addition, although the app is cross platform it seems as though some versions of it are slightly out of sync with others; for example a file edited in the web version generates a warning about being a newer file format when loaded in Linux. Neither of these are show stoppers (things still work regardless), but they do showcase some areas where a little bit more polish would go a long way.