Wir helfen Unternehmen in Deutschland
seit 15 Jahren bei der Softwareauswahl
Was ist eLabInventory?
Flexibles Inventarverfolgungssystem für Labore.
eLabInventory bietet eine intuitive und flexible Lösung für das Inventarmanagement von Laboratorien. Die Lösung ist eigenständig oder in eLabJournal integrierbar. Die anpassbare Software organisiert jeden Probentyp im Labor und kann vollständig für deine Umgebung konfiguriert werden. eLabInventory bietet standardisierte Dokumentation, effiziente und organisierte Bestandsspeicherung und einen vollständigen Audit-Trail für jeden Artikel.
Wer verwendet eLabInventory?
– Kleine Unternehmen und einzelne akademische Labore – Kleine und mittlere Unternehmen und akademische Institute – Unternehmen und Universitäten, die strenge Richtlinien einhalten müssen
Wo kann eLabInventory bereitgestellt werden?
Cloudbasiert
On-Premise (vor Ort)
---
Support für eLabInventory
Erhältlich in diesen Ländern
Afghanistan, Albanien, Algerien, Amerikanisch-Samoa, Amerikanische Jungferninseln und 224 weitere
eLabInventory Kosten
Startpreis:
Nicht vom Anbieter bereitgestellt
Ja, kostenloser Test verfügbar
Keine Gratisversion
eLabInventory bietet keine Gratisversion, aber eine kostenlose Testversion.
Support für eLabInventory
Erhältlich in diesen Ländern
Afghanistan, Albanien, Algerien, Amerikanisch-Samoa, Amerikanische Jungferninseln und 224 weitere
eLabInventory – Videos und Bilder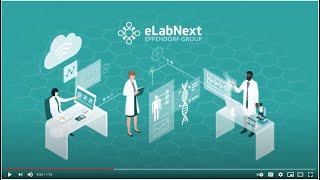 eLabInventory Funktionen
Auftragsmanagement
Barcode-/Ticketscans
Barcode-Erkennung
Berichterstattung / Analyse
Bestandskontrolle
Bestandsoptimierung
Bestandsprüfung
Bestandsverfolgung
Datensicherheit
Etikettenvorlagen
Integration von Laborinstrumenten
Inventarverwaltung
Kalibriermanagement
Lieferanten-Management
Mobiler Zugriff
Musterproben-Management
Suchen / filtern
Alternativen für eLabInventory
Bewertungen über eLabInventory
Austin
Scientist / Team Lead in USA
Biotechnologie, 51–200 Mitarbeiter
Verwendete die Software für: Mehr als 1 Jahr
Herkunft der Bewertung
eLab Inventory offers a great all-in-one solution to tracking precious biological samples
Kommentare: So far my overall experience with eLabInventory has been very good, with the customizable sample templates being a huge time saver and allowing for consistent data entry between both of our sites. There are some problematic bugs with the new inventory system when trying to find samples that were generated in the previous system but my understanding is that these are being actively addressed.
Vorteile:
The easy generation of new samples and organization of those samples is a key mechanism that makes eLab a crucial step in our workflows.
Nachteile:
There are some challenges with the new inventory system, particularly when searching for samples that were generated in the previous system where samples are not able to be found even when looking up the unique identifier. I know these bugs are being worked on but wanted to point out that as of currently they are persisting.
In Betracht gezogene Alternativen: Benchling
Gründe für den Wechsel zu eLabInventory: N/A - this was not a decision I was directly involved with
Antwort von eLabNext
letzten Monat
Thank you, Austin, for your review! We're delighted to hear that our platform has had a positive and effective impact on your workflow. Our goal is to provide a user-friendly experience while optimizing the organization of your lab inventory storage, so it is amazing to hear that we have achieved that for you. Regarding the challenges you've encountered with Inventory V2 Beta, please reach out to our Support Desk at support@elabnext.com and they would be happy to provide assistance and address any concerns or difficulties you may be facing. Thank you again for your valuable feedback! We truly appreciate your support!
Georg
Scientist in Österreich
Biotechnologie, 2–10 Mitarbeiter
Verwendete die Software für: Mehr als 2 Jahre
Herkunft der Bewertung
More than just documentation
Kommentare: Implementation of eLabJournal improved our internal Project-Structure.
Vorteile:
For me personally, elabjournal is not only a high-level documentation platform, it actually improves my experiment planning, design and execution. It does so by enforcing the user to follow a rigid Project structure Project > Study > Experiment with specified aims and subaims breaking a complex project into simple tasks.
Nachteile:
view and editing tables is not integrated very well.
Antwort von eLabNext
letztes Jahr
Hi Georg, thank you for taking the time to review eLabInventory! I'm happy to report that our team is hard at work on a major redesign of our Inventory module that will incorporate a streamlined approach to viewing sample records in table/list view. Until your dedicated account manager is always available for a free workflow consultation and may have some great suggestions for improving your process for importing samples in bulk!
Joseph
Sample Manager in USA
Forschung, 201–500 Mitarbeiter
Verwendete die Software für: Mehr als 1 Jahr
Herkunft der Bewertung
An Easy-to-Use Inventory Management System
Kommentare: eLabInventory has been an overall very positive investment and experience for our organization. We have been able to consolidate and organize our stored inventory in multiple spaces, which was originally solely tracked by Excel files or staff memory. We have streamlined our processes for accessing existing samples and storing new ones, as well as our shipping procedure. We are able to quickly locate, identify, and manipulate sample entries using eLabInventory, obtaining the additional details of each sample by easily exporting the data from the software. We remain GLP compliant through the audit-trail features of the system and can quickly search archived entries for auditing or study coordination. The Customer Serivce provided by the US Eastern team has been phenomenal and they are extremely knowledgeable; they are very quick to respond and very helpful when issues arise. All customers also can submit requests for new features, some of which eventually make it into the software configuration in future updates.
Vorteile:
eLabInventory allows users to enter, search, locate, relocate, and export data in a simple UI. The interface is clean and relatively easy to navigate, with only needed features visible. It is completely customizable as far as sample type, field options, label templating, and storage/equipment configuration. The add-ons for barcode automation and bulk sample manipulation are extremely useful and make the software more robust on a daily-use basis.
Nachteile:
There were unique implementation challenges when first setting up the software, like not being able to transfer samples between groups with having Shared storage locations or specific automation steps not executing to manipulate samples in the most efficient ways. Once the capabilities and limitations of the software were learned, then these were relatively straight-forward items to work with, but not having a clear understanding of how the software operates leading up to implementation, along with an overwhelming Help document library, made fast implementation unsuccessful. Better/more training from the vendor, tutorial videos rather than text or screenshots, and a pre-made framework version to fit our organization's needs would have been very helpful.
Antwort von eLabNext
vor 2 Monaten
Joseph, thank you for your detailed review of eLabInventory! We're thrilled to hear that our platform has been a valuable investment for your organization and has successfully streamlined your processes. It is great to know that you find our UI clean and easy to navigate. We're glad to hear that our add-ons have helped you and your team optimize your day-to-day tasks! Our goal is to provide robust features that enhance efficiency and productivity. We're also delighted to hear that our customer success team has provided you with exceptional support. Regarding the implementation process, we appreciate your feedback about adding other types of resources, such as tutorial videos. We will pass this suggestion along to our team for consideration in future updates to improve the implementation process. Thank you again for your positive feedback and for choosing eLabNext!
Kimberly
Lab Manager in USA
Forschung, 2–10 Mitarbeiter
Verwendete die Software für: 6-12 Monate
Herkunft der Bewertung
eLab; no more piles of paper, go digital!!
Kommentare: I have enjoy it very much. I was a used in 2020 and a lot has changed since so it will take some adjustment to all the new updates
Vorteile:
How organized you can get, the charts and also the color system you can create depending sample types
Nachteile:
As a started for our inventory we had to come up with a plan. Maybe there could be templates on Lab Startups depending on laboratories
Antwort von eLabNext
vor 4 Monaten
Hi, Kimberly! Thank you for your positive review! We're excited to hear that our digital platform has been a game-changer for you in terms of organization and efficiency. The ability to color code different sample types and create charts is indeed a fantastic feature of eLabInventory. We take great pride in providing a platform that allows you to visualize your entire laboratory and optimize the organization of your inventory. We appreciate your suggestion regarding templates for Lab Startups. If you haven't already, we kindly request that you submit this request to our Support Desk. This way, it can be passed along to our developers for careful consideration for future updates. We understand that it can take some time to adjust when a new update is applied to the software, so our Digital Lab Consultants offer demos and training on new features to help users acclimate to these changes. If you would like a more in-depth demonstration of all the new features, including the Inventory V2 Beta, we encourage you to contact your dedicated Key Account Manager and they will be happy to schedule a call to review the latest updates with you and your team!
Miles
Research Associate in USA
Biotechnologie, 51–200 Mitarbeiter
Verwendete die Software für: 6-12 Monate
Herkunft der Bewertung
Essential data and inventory management tool
Vorteile:
The integration with eLabJournal makes this an essential part of daily workflows, tracking samples by lineage and attaching them to experiments. The layout is very intuitive, and customer support for more advanced projects has been really amazing.
Nachteile:
It might be nice if info for reagents could be imported directly from vendor websites.
Antwort von eLabNext
letzte Woche
Thank you, Miles, for your amazing review! We are thrilled to hear that you are enjoying the seamless interaction between our eLabJournal and eLabInventory modules. Our goal was to create a platform that offers a smooth and intuitive user experience, so we're delighted that you can attest to that. Regarding your feedback, we highly encourage you to reach out to our Support Desk at support@elabnext.com. They will be happy to assist you in submitting your feature request to our development team. Your input is valuable to us, and we are always open to hearing suggestions from our customers. Thank you for your kind words and for being a part of the eLabNext community!