Was ist Deltek WorkBook?
Workbook wurde speziell für Agenturen von Deltek entwickelt und arbeitet genau so wie du. Von täglichen Aufgaben bis hin zum großen Ganzen, vom Projektteam, das im Zentrum der Arbeit steht, bis hin zum Management-Team, das für den Gesamterfolg und das Wachstum der Agentur verantwortlich ist – WorkBook bietet ein intelligentes, intuitives webbasiertes System für das Finanz- und Ressourcenmanagement. WorkBook wurde für Agenturen wie deine entwickelt.
Wer verwendet Deltek WorkBook?
Projektgesteuerte Organisationen, die CRM-, Projekt- und Ressourcenmanagement sowie integrierte Buchhaltung benötigen. Workbook konzentriert sich auf Professional-Services-Agenturen.
Wo kann Deltek WorkBook bereitgestellt werden?
Cloud, SaaS, webbasiert, Mac (Desktop), Windows (Desktop)
Über den Anbieter
Deltek, Inc.
Ansässig in Herndon, USA
1983 gegründet
Telefon-Support
Erhältlich in diesen Ländern
Vereinigte Staaten
Über den Anbieter
Deltek, Inc.
Ansässig in Herndon, USA
1983 gegründet
Telefon-Support
Erhältlich in diesen Ländern
Vereinigte Staaten
Deltek WorkBook – Videos und Bilder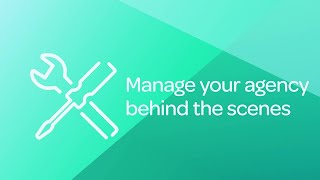 Kosten ähnlicher Produkte wie Deltek WorkBook vergleichen
Deltek WorkBook Funktionen
Abrechnung & Rechnungsstellung
Alarmfunktion / Benachrichtigungen
Aufgaben-Fortschrittsverfolgung
Aufgabenmanagement
Berichterstattung / Projektverfolgung
Berichterstattung und Statistik
Budgetmanagement
CRM
Dokumentenmanagement
Drag-and-Drop
Filesharing
Finanzmanagement
Fortschrittsverfolgung
Fortschrittsverfolgung in Prozent
Fähigkeiten-Nachverfolgung
Gantt-/Zeitstrahlansicht
Ideenmanagement
Kanban-Tafel
Kapazitätsmanagement
Kommentare / Notizen
Kundenportal
Portfoliomanagement
Projektmanagement
Projektplanung
Projektplanung/Terminierung
Ressourcen-Planung
Ressourcenmanagement
Verfolgung der Kosten bis zur Fertigstellung
Visualisierung
Werkzeuge zur Zusammenarbeit
Zeit & Kosten Verfolgung
Zeitverfolgung
Alternativen für Deltek WorkBook
Bewertungen über Deltek WorkBook
martin
Principal in Australien
Verwendete die Software für: Mehr als 2 Jahre
overall, very positive.
Vorteile:
excellent resource planning and project management, good summary information for PMs. easy to use. HTML interface is much better than Silverlight now.
Nachteile:
a lot of the reports are unclear, where figures are derived from. There are too many of them to be of real use. It would be great if reports were tailored to company requirements as part of set up. As an engineering firm and not an agency, we feel that sometimes our core requirements are disregarded, or overlooked.
Erik
Managing Partner in Schweden
Verwendete die Software für: Nicht angeboten
Workbook
Kommentare: Pros:
We have used 3 different PM-tools previously and about 20 trial versions of different PM-tools previously before Workbook. No other tool keeps their promise like WorkBook when it comes of being the full solution. Most other tools can't even do half of the features that WorkBook handles. They really have an extensive solution for all parts of our business; from CRM, to Cost calculations, Quotation, resource planning, time reporting, flex-hour handling to billing and accounting and analysis all in the same interface. The platform also handles global multi-regional clients and billing in a good way. A need for us since we are handling clients with multiple debtors scattered across different countries. I know no other platform which handles that without being a very expensive custom made platform. WorkBook easily handles different regions with individual currency, payment cycles and VAT rules, making a lot of the process automated. Just set up your client sub debtors and it's all there. Cons: WorkBook is very extensive, so I would not recommend this product to smaller companies. WorkBook suits companies where there's a resource available for handling Admin / Traffic of such a tool. So if you don't have that setup, then it is not a tool for you. In other words, probably a solution for minimum 10+ employee companies. Summary: WorkBook is the only one out there we found that handles pretty much everything you need for Admin of an enterprise and at an attractive price. But it is not for micro-companies with 3-10 employees.
Design, 11-50 Mitarbeiter
Verwendete die Software für: Mehr als 1 Jahr
In Betracht gezogene Alternativen:
The tool that best adapts to our needs, very difficult to implement
Kommentare: That the team is familiar with the infinity of options that it offers you is an impossible task, and although the consultants have been very friendly, we are not managing to integrate the tool into our daily life.
Vorteile:
I looked for an ERP that could adapt to the needs of a service agency, and among a benchmark of more than 15 options we opted for a workbook for its price and proposal.
Nachteile:
Its implementation has been very complicated, so much so that we are not yet at an optimal point in the process and not very satisfied with this.
Dolan
Operations Director in UK
Verwendete die Software für: Nicht angeboten
UK Agency Review
Kommentare: We were looking for an intergrated CRM / Pipeline / Job Costing and finance system. We had conducted intensive research on the options available on the market. Our challenge was to have realtime information that allowed us to react swiftly and in an accurately informed way to work in process, not only on the external spend but the recording of time and the financial impact it was having on the project and therefore the company. Workbook was a last minute option and we decided to have a demo in order to confirm our original choice but that demo changed our opinion and workbook proved it had arrived at a place the other systems were looking to achieve. It is intuitive and easy to use that the key component areas of timesheets and budgets that the majority of staff use have been adopted enthusiastically. The move from our old systems hasn;t been without teething problems but customer service has been great and they have responded to all the requests and challenges we have thrown at them. There are still some challenges around certain elements in the finance section, the replacement of Sage 100 in our case, but these are now under development as thier model is to constantly seek to improve the product. Importantly we now have the data from projects at our fingertips and this has proved invaluable and will in the long term it will have a positive financial effect on our business. I would recommend this to any business that is fast moving, needs to record time accurately and respond to clients changes and needs quickly.
Tomasz
President in Polen
Verwendete die Software für: Nicht angeboten
Extraordinary tool with good support
Kommentare: We've been running our consulting and accounting business for over 20 years. Most of the time we used various project management, time tracking and billing systems. Last year we decided to introduce WorkBook and replace the previous system we used. As we knew what we needed, the implementation was fast (approx. 5 working days). The new solution was easily accepted by all people in our organization and we didn't experience any challenges in this area, opposite to previous systems. Some features that were important for us:
- multi-language interface,
- invoicing in many currencies and languages,
- direct access to the database allowing easy creation of own reports and integration with other systems we use,
- easy administration,
- ticket system for quality management system,
- conversations that are very useful not only for communication, but also making reports of the minutes and tracking various project activities. When we started using the Polish interface we found many translations inaccurate or even funny. We were not very happy about it, however the translation tool allows us not only to adjust the translations to the Polish language, whenever we find a mistake, but also to the nomenclature we use internally. The only thing we miss is a wiki module that would allow to describe the internal processes and tracking their changes. The customer service answers very fast, what is not to overestimate these days - 5 stars in each category.