Was ist Sense?
Nimm ein Upgrade auf eine führende Rekrutierungssoftware vor. Dein Team weiß, wie das ideale Kandidatenengagement aussieht, hat aber wahrscheinlich Schwierigkeiten, dies zu erreichen. Erstelle mit dem Journey Builder von Sense die perfekte Abfolge von Begrüßungen, Erinnerungen und Check-ins für jede Phase des Lebenszyklus des Vertragsnehmers. Dann überlassen sie der Lösung das Wie. Verschwende keine Teambemühungen mehr auf das überwältigende manuelle Follow-up und lasse sie ihrer wahren Bestimmung nachgehen: auf die Verbindung mit Talenten und das Wachstum des Unternehmens hinzuarbeiten.
Wer verwendet Sense?
Talent-Engagement-Plattform, mit der Personalagenturen jeder Größe über Textnachrichten mit potenziellen Kandidaten in Kontakt treten können.
Wo kann Sense bereitgestellt werden?
Cloud, SaaS, webbasiert
Über den Anbieter
von Sense
Ansässig in San Francisco, USA
2015 gegründet
Chat
Erhältlich in diesen Ländern
Australien, Kanada, Vereinigte Staaten, Vereinigtes Königreich
Über den Anbieter
von Sense
Ansässig in San Francisco, USA
2015 gegründet
Chat
Erhältlich in diesen Ländern
Australien, Kanada, Vereinigte Staaten, Vereinigtes Königreich
Sense – Videos und Bilder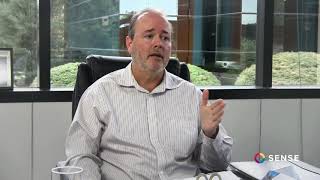 Kosten ähnlicher Produkte wie Sense vergleichen
Startpreis
N/A
Nicht verfügbar
Nicht verfügbar
Nicht verfügbar
Funktionen von Sense
360-Grad-Feedback
API
Aktivitäts-Dashboard
Aktivitäts-Verfolgung
Anpassbare Berichte
Anpassbare Vorlagen
Berichterstattung / Analyse
Berichterstattung und Statistik
Beurteilung der Kompetenzen
Beurteilung-Management
Bewerber-Tracking
Compliance Management
Drittanbieter-Integration
E-Mail-Management
E-Mail-Vorlagen
Echtzeit-Berichterstattung
Einstellungen (Personalbeschaffung)
Entschädigungsmanagement
Erinnerungen
Fortschrittsverfolgung
Hintergrund-Screening
Individuelle Entwicklungspläne
Job-Anzeigetafel
Job-Bewerbermanagement
Karriereentwicklung
Kompetenzmanagement
Konfigurierbarer Workflow
Kontrolle des Genehmigungsprozesses
Kundenspezifisches Branding
Lebenslauf-Analyse
Leistungsbeurteilung
Leistungsmanagement
Lernmanagement
Mitarbeiter-Datenbank
Mitarbeiter-Onboarding
Mitarbeiter-Self-Service
Mitarbeitermanagement
Mitarbeiterportal
Mitarbeiterprofile
Nachfolgeplanung
Personalbeschaffungs-Management
Personalmanagement
Self-Service Portal
Social-Media-Integration
Talentsuche
Trainingsmanagement
Umfragen & Feedback
Vorstellungsgespräche planen
Workflow-Management
Zielsetzung / Nachverfolgung
API
Abrechnung & Rechnungsstellung
Aktivitäts-Dashboard
Aktivitäts-Verfolgung
Alarmfunktion / Benachrichtigungen
Anpassbare Berichte
Anpassbare Vorlagen
Aufgabenmanagement
Berichterstattung und Statistik
Bewerber-Management
Bewerber-Tracking
CRM
Compliance Management
Daten-Import / -Export
Drittanbieter-Integration
E-Mail-Management
E-Mail-Vorlagen
Echtzeit-Analytik
Echtzeit-Berichterstattung
Einstellungen (Personalbeschaffung)
Elektronische Unterschrift
Erinnerungen
Für Personalvermittlungen
Hintergrund-Screening
Interview-Management
Job-Anzeigetafel
Job-Bewerbermanagement
Job-Nachverfolgung
Kalenderverwaltung
Konfigurierbarer Workflow
Kontakt-Datenbank
Kundenspezifisches Branding
Lebenslauf-Analyse
Lebenslauf-Datenbank
Lebenslauf-Suche
Lohn- und Gehaltslisten-Management
Personalbeschaffungs-Management
Pipeline-Berichte
Pipeline-Management
SMS-Nachrichtenversand
Self-Service Portal
Social Recruiting
Social-Media-Integration
Statusverfolgung
Stellenanforderung
Stellenanzeige veröffentlichen
Talentsuche
Temporäre Personalbesetzung
Vorstellungsgespräche planen
Workflow-Management
Evan P.
IT Trends Coach / Application Owner in USA
Verifizierter Nutzer auf LinkedIn
Personalbeschaffung & -besetzung, 1.001-5.000 Mitarbeiter
Verwendete die Software für: Mehr als 1 Jahr
A great application for talent engagement!
Kommentare: Through Sense we have two solid far-reaching goals that this program is helping. The first is to improve the overall process for our consultants. Essentially working to make sure our consultants have constant communication, know the status of their assignments, and make sure we look out for them after the contract. The second goal is to increase the amount of people that want to come back with us. Both of these goals have been helped by this tool. Making sure we establish best practices through automated messages both to our internal team and to our consultants has helped identify potential satisfaction issues, and keep them involved beyond just the assignment.
Vorteile:
I have worked with Sense for over a year now and there are many pros about this product overall. Before getting into the nitty-gritty of how the tool works, I want to praise the development and support of this product. My company has many ideas of how we want Sense to work, how to improve it, and how to have it match our ideas. The whole Sense team has been stellar to say the least. I personally appreciate how quickly they turn things around, give us realistic timelines, and keep us in the loop with any changes coming down the pipe. That being said here is what I like the most; - The ease of use – this is a very intuitive application - It is easy to create good content for our contractors and establish communication plans. - I said the same thing above, but the customer service (specifically Cameron Rau) is stellar. - There is a quick turnaround time for any updates, changes, and questions I have - This has helped us immensely with ensuring our customer / contractors have up to date communication, answer FAQs, and directions for where to go with questions. - This has improved our communication best practices, both internally and externally.
Nachteile:
Obviously nothing is perfect and there is always room for improvement. While the ease of use is a really big pro for me, I do personally feel options can be a bit limited. Sense works great for all the instances where a cookie cutter type of communication package works (which is about 90% of our consultants). However, not every person falls into the standard consultant, and I need to have completely separate communications, that are tracked separately and counted separately from the rest of our consultants. So comparing performance between these groups is rather difficult and time consuming. I do know this was a big block of text, but I do want to reiterate that this isn't a huge or glaring issue, just something to deal with.
Christy D.
Digital Marketing Specialist in USA
Personalbeschaffung & -besetzung, 11-50 Mitarbeiter
Verwendete die Software für: Mehr als 2 Jahre
Effective tool, always improving, amazing support
Vorteile:
I truly enjoy the ability to build out journeys and find all the ways we can reach out customers. We've really enhanced our candidate relationship management with Sense and look forward to building out so many more journeys for all segments of our audiences.
Nachteile:
The ONLY con was the software was rather limited in the beginning but was perfect for what we initially wanted to accomplish, which was check-in and NPS emails. However, we've wanted to move our more robust email marketing efforts to Sense. It has been accomplished but was a bit of a challenge. With all of that said, Sense continues to enhance and will be able to accommodate more communications needs.
David O.
Area Manager in USA
Personalbeschaffung & -besetzung, 51-200 Mitarbeiter
Verwendete die Software für: Mehr als 1 Jahr
Using Sense Makes Sense...
Kommentare: Every department in our company is benefiting from the use of the Sense Software. Operations uses it for important reminders, holiday schedules, timecard reminders. Human Resources sent out important messages for field workers such as breaks and lunch reminders as well as messages for heat stroke illness awareness during the summer. Recruiting team uses the software for onboarding, communication, and dispatching the field employees.
Vorteile:
The most effective feature are the templates for the recruiting team and our operations team. We use it to move along candidates in the hiring process. The next step is to use Sense for dispatching and tracking notes into our database. Operations team uses Sense for important messages for communication with field workers as well as weekly reminders on timecards.
Nachteile:
The Con was the setup process of getting "Sense" to work the way we wanted. It was a necessary evil that we had to get good information setup first for it to work properly. Now that we got past the templates and auto messages the software saves tons of time.
Personalbeschaffung & -besetzung, 51-200 Mitarbeiter
Verwendete die Software für: 6-12 Monate
Importance of Automation of Communication to Candidates, Clients, and Internal Team
Vorteile:
Ease of Use, Analytics, and Flexibility. We are able to automate the communication required by our recruitement teams for Candidate/Client engagements.
Nachteile:
Bugs still being worked out, turnaround time of issues being resolved
Paige L.
Candidate Engagement Specialist in USA
Personalbeschaffung & -besetzung, 201-500 Mitarbeiter
Verwendete die Software für: Mehr als 1 Jahr
Amazing software!
Kommentare: It's been amazing, we are able to get in touch with our candidates in a way that we weren't able too before. People are busy so it's nice that they have the option to send us a quick text when they need too instead of having to call.
Vorteile:
How easy it is to use. It's just like texting from your actual phone only it's better because it's on my computer screen that I'm required to be on at work. It allowed for a whole new realm of communication with candidates that we didn't have before.
Nachteile:
I don't really not like anything about sense. I think the only thing that can be improved upon would be the app, but I've been told that there are some exciting updates to come in the future so I'm looking forward to that.