Was ist BotStar?
Online chatbot platform that lets businesses design, develop and train chatbots visually for Messenger and Websites.
Wer verwendet BotStar?
BotStar are suitable for online conversation designers or businesses in need of automated client interfacing in customer support or sales, marketing.
Wo kann BotStar bereitgestellt werden?
Cloud, SaaS, webbasiert
Erhältlich in diesen Ländern
Singapur
Sprachen
Englisch, Japanisch, Vietnamesisch
Erhältlich in diesen Ländern
Singapur
Sprachen
Englisch, Japanisch, Vietnamesisch
BotStar – Videos und Bilder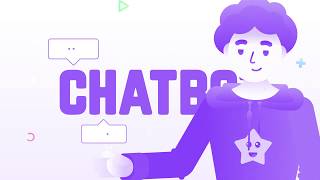 Kosten ähnlicher Produkte wie BotStar vergleichen
BotStar Funktionen
Maschinelles Lernen
Verarbeitung natürlicher Sprache
Virtueller persönlicher Assistent (VPA)
Jordan R.
Co-Founder in USA
Verifizierter Nutzer auf LinkedIn
Computer-Software, 11-50 Mitarbeiter
Verwendete die Software für: 6-12 Monate
Does it all!
Kommentare: Awesome! Superb experience. Very excited about what I will accomplish with this tool
Vorteile:
LOVE Botstar! This product does it all, all without code. I'm very, very impressed with its capabilities. It takes a bit of experimenting to learn how it all works, but it does everything I need it to do and then some!
Nachteile:
I can't really think of anything. It did have a slight learning curve, but every robust tool does, and I'd rather that than limited features. Love this tool!
Albeity H.
Freelancer in USA
Verifizierter Nutzer auf LinkedIn
Internet, Selbstständig
Verwendete die Software für: 1-5 Monate
Amazing tool and thought-out platform.
Kommentare: I am a tech freelancer and I was looking for a chatbot for an online shopping client for both platforms Website and Messenger. After many searches, I found BotStar and decided to give it a try. When looking for a chatbot platform, I would choose the one that is easy to use, integrated with DialogFlow and can be custom coded to do complex tasks that predefined functions cannot do. BotStar has all of the above. It's easy, functional yet super affordable. A chatbot full of features with tons of potential. The more I use the platform, the more I am in love with it. You can make your bot either simple or as complicated as you want. Even though the app is just in the beginning of the career, it shows a huge potential of leading the market in the near future. Highly recommend to marketers, business owners and anyone who needs a bot to generate leads and grow business.
Vorteile:
I am in love with the visual flow editor, like you can have everything in your mind at the first steps. You can drag and drop blocks to see where your bot is going. You can check whether a text response is email, phone number or date. They have a CMS function which saves time to input data and is perfect for SME businesses. You can play around with 70+ free templates which are prebuilt for you to have some ideas and clone. Plus, BotStar has many unique features, for example Scripting, Broadcast and DialogFlow integration. Everything supported to give you an effective chatbot. Also, a big shout out to the support team! I have used many other chatbot platforms and realize the support team in the industry is sparse. I had problems while setting up a Campaign and contacted them for help. Never did I know before I could get a reply immediately and they guided me in every detail to solve the problem. My experience with BotStar is smooth and the team is just awesome!
Nachteile:
Lacks payment integration and A/B testing. I contacted the customer support team and was told that the former would be available soon together with Custom Webview. The community said the same so I would wait for it. Also, it would be nice to have Hubspot integration that is able to take data from the bot into Hubspot since it is quite a common channel. Guide papers are complete but a bit outdated. Some parts in the interface have been changed but still not mentioned in the document yet, such as publishing the bot in Wix website samples, which may cause difficulties to new users.
Verifizierter Rezensent
Director in Singapur
Verifizierter Nutzer auf LinkedIn
Computer- & Netzwerksicherheit, 2-10 Mitarbeiter
Verwendete die Software für: Mehr als 1 Jahr
Botstar was good chatbot but soon will be renamed with Chative
Vorteile:
It used to be a good for chat support for client with build in FAQ auto reply learned from your website but it soon out of support and migrated to Chative
Nachteile:
Botstar will very soon End of life and not more supported.
Manu D.
GM in Frankreich
Verifizierter Nutzer auf LinkedIn
Internet, 2-10 Mitarbeiter
Verwendete die Software für: 6-12 Monate
Des gens malhonnêtes, à fuir absolument
Kommentare: J'ai surtout la sensation, comme des centaines (milliers?) de clients anciens et fidèles, d'avoir été volé. D'ailleurs, je ne sais pas pourquoi je parle de sensation, c'est juste la vérité, de manière incontestable
Vorteile:
Logiciel qui fonctionnait pas mal et pour lequel j'avais dépensé un peu de pognon afin de profiter de leur offre "lifetime deal" en vente sur APPSUMO. Et puis un jour, ils ont prévenu qu'ils arrêtaient botstar pour un nouvel outil et que notre compte à vie passerait sur le nouvel outil en supprimant plusieurs fonctionnalités que nous avions payées et en baissant les limites qui nous avaient été accordées.
Nachteile:
La malhonnêteté des fondateurs de cette entreprise qui, après avoir empoché des fortunes en nous vendant un compte à vie, le supprime sans nous rembourser.
Magdas P.
CEO in Rumänien
Marketing & Werbung, 2-10 Mitarbeiter
Verwendete die Software für: 6-12 Monate
In Betracht gezogene Alternativen:
That life time deal that added a new service to my company
Kommentare: It's a plus. We use it for our clients and it's worth its money.
It's not life-challenging because you can integrate Messenger on WebPages now so features are getting obsolete. The fact that the company is changing and you have to move all the chats it's a big NO. We have clients we finished our contract with, that still use it and now we have to work for free just to make it work.
Vorteile:
It's easy to set up and it creates results in minutes. It's easy to integrate with Zapier and we even had some of the messages reach out on Slack for the tech people.
Nachteile:
It's only Facebook and Website operative. We wanted it to work for Instagram, Twitter, and so on just like their competitors. As a matter of fact, they are changing the company from scratch, maybe we will get these updates.