Was ist Mobile Locker?
Who Uses This Software? Marketing and sales professionals who want to optimize their sales and marketing processes, encourage collaboration across their organizations and improve business results.
Mobile Locker is a powerful, yet cost-effective, sales enablement system. It makes it easy for marketers to develop, update and distribute content and monitor its usage and effectiveness. The app also makes it simple for salespeople to access and customize sales materials and share them with buyers.
Wer verwendet Mobile Locker?
Marketing and sales professionals looking for a sales enablement and content management solution that can handle the complexity of industries such as manufacturing, pharmaceuticals, and packaging.
Mobile Locker – Details
Mobile Locker
2011 gegründet
Mobile Locker – Details
Mobile Locker
2011 gegründet
Mobile Locker – Videos und Bilder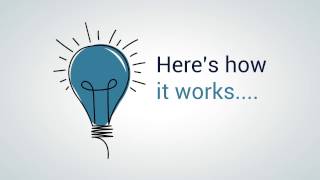 Kosten ähnlicher Produkte wie Mobile Locker vergleichen
Startpreis
Nicht verfügbar
10,00 $/Monat
20,00 $/Monat
Nicht verfügbar
Mobile Locker – Bereitstellung und Support
Kundenbetreuung
E-Mail/Helpdesk
Wissensdatenbank
Telefon-Support
24/7 Live-Support
Chat
Einsatz
Cloud, SaaS, webbasiert
Mac (Desktop)
Windows (Desktop)
Android (mobil)
iPhone (mobil)
iPad (mobil)
Training
Persönlich
Live Online
Webinare
Dokumentation
Videos
Funktionen von Mobile Locker
Simon M.
Co-Founder in Frankreich
Verifizierter Nutzer auf LinkedIn
Pharmazeutika, 2-10 Mitarbeiter
Verwendete die Software für: Mehr als 2 Jahre
Highly recommended app for you sales team
Kommentare: My sales materials are useless unless I can get them to my clients sales teams quickly and without technological issues. Mobile Locker handles the job so I can concentrate on the content.
Vorteile:
Works just as well to quickly distribute your PDF or Powerpoints as to build an integrated interactive sales aid that ties in to your CRM system. As a sales content creator if my clients don't already have a platform in place I *always* recommend Mobile Locker.
Nachteile:
I've only been using Mobile Locker for eight years so haven't discovered any cons yet. I'll come back to you.
Laurence M.
VP of Marketing and US Sales in USA
Elektrische/elektronische Fertigung, 51-200 Mitarbeiter
Verwendete die Software für: Mehr als 1 Jahr
Excellent Digital Asset Management and Distribution Tool
Kommentare: We love the product and even more love the people who support Mobile Locker. Very responsive and really listen to questions often responding with new features. The capabilities have increased regularly during the time we have been using Mobile Locker.
Vorteile:
Mobile Locker has allowed us to get all our digital assets organized for easy distribution. It has also helped us greatly with version control. All our sales reps have all our items in one place and have the latest version. Since we also have assets available for customer download on our various websites, once we update a document such as a brochure, all the sites and sales people are updated as the link does not change. It is a powerful tool for us that saves us more in time than we are spending.
Nachteile:
We have yet to have any significant problems.
Antwort von Mobile Locker
vor 2 Jahren
Thank you Larry for taking a moment to review us. Your feedback drives our passion and commitment to get better and constantly innovate. Please keep the feedback coming and always feel empowered to share ideas and suggestions. Thanks again.
Pharmazeutika, 51-200 Mitarbeiter
Verwendete die Software für: Mehr als 2 Jahre
Mobile Locker review
Kommentare: Extremely useful, but very frustrating if have to download in a hospital with poor connectivity.
Vorteile:
It is great to have everything in one place, and accessible.
Nachteile:
Having to constantly reload and download items
Antwort von Mobile Locker
letztes Jahr
Howard, thank you for speaking with us about your feedback. We reached out to your marketing team with suggestions about the content items being changed so frequently, triggering the reloads.
Marketing & Werbung, 2-10 Mitarbeiter
Verwendete die Software für: 6-12 Monate
Amazing tool for ad agencies
Kommentare: It's great! The product does exactly what it's supposed to with no hiccups, the team is super responsive and receptive to feedback and the price is right.
Vorteile:
Mobile Locker gives us insight into who's actually engaging with our downloadable content. Before we started using Mobile Locker, someone would download something and then disappear into the abyss. Not only do we use the software for all of our own marketing needs, we leverage it for our clients to help validate lead quality and give deeper insights into which leads we're driving are further down the funnel.
Nachteile:
I wish there were custom domains available. However, I've sent several pieces of feedback to their team on the product and "nice to have" features, many of which were implemented based on my suggestion.
Antwort von Mobile Locker
vor 2 Jahren
Hi Aaron, Thank you for the feedback and for the suggestion about custom domains. We will be launching custom domains early next month!
George G.
Managing Partner, Chief Strategy Officer in USA
Pharmazeutika, 11-50 Mitarbeiter
Verwendete die Software für: Mehr als 2 Jahre
Sales Force Friendly Way to Share Video Examples
Kommentare: Mobile Locker provides white glove customer service and is always available to jump on a call or respond to an email with insights and guidance on optimizing their offering.
Vorteile:
My job requires me to listen to client needs and follow up accordingly with relevant examples. Mobile Locker provides me the ability to easily organize our library of video examples such that I can easily send and TRACK customer opens via email.
Nachteile:
To date, there are not any cons that we have experienced.
Antwort von Mobile Locker
vor 2 Jahren
George. Thank you very much for taking a moment to review Mobile Locker. Nothing is more rewarding for our team than hearing positive feedback from our great clients. Know that your feedback energizes us and drives us to continually innovate and improve. Again, thank you for taking a moment to share your thoughts. Please reach out if we can help in any way.