Was ist Scibids?
Thousands of global brands benefit from Scibids technology to grow ROI across all addressable paid media. It is accessible through established relationships with leading, global demand side platforms. Spend growth is expertly managed by a brands media agency.
The company is headquarted in Paris with sales offices in London, New York, Singapore, Madrid and Delhi.
Wer verwendet Scibids?
Scibids arms media trading teams sitting in agencies, adtech or direct marketers.
Scibids – Details
Scibids
2016 gegründet
Scibids – Details
Scibids
2016 gegründet
Scibids – Videos und Bilder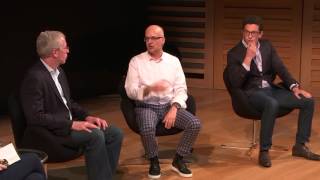 Kosten ähnlicher Produkte wie Scibids vergleichen
Startpreis
Nicht verfügbar
Nicht verfügbar
2.500,00 $/Monat
Nicht verfügbar
Scibids – Bereitstellung und Support
Funktionen von Scibids
Analytik / ROI-Verfolgung
Budgetmanagement
Display Ad Management
Für Werbeagenturen
Gebotsstrategien
KI/Maschinelles Lernen
Kampagnenmanagement
Kundensegmentierung
Multichannel-Marketing
Werbe-Bestandsmanagement
Zielgruppen-Targeting
API
Aktivitäts-Dashboard
Berichterstattung / Analyse
Berichterstattung und Statistik
Chat / Messaging
Chatbot
Content-Management
Daten-Import / -Export
Datenerfassung und Übertragung
Datenextraktion
Datenspeicher-Management
Datenvisualisierung
Dokumentenmanagement
Drag-and-Drop
Drittanbieter-Integration
Echtzeit-Analytik
Echtzeit-Benachrichtigungen
Echtzeit-Daten
Echtzeitüberwachung
Engagement-Tracking
Etikettierung
Für E-Commerce
Für Vertriebsteams/ -organisationen
Kampagnenmanagement
Kommunikationsmanagement
Kundensegmentierung
Kundenspezifisches Branding
Leistungskennzahlen
Leistungsmanagement
Maschinelles Lernen
Mehrfache Datenquellen
Mehrsprachig
Mobile App
Prozess-/Workflow-Automatisierung
Prädiktive Analytik
Rollen-basierte Genehmigung
Sentiment-Analyse
Spracherkennung
Suche in natürlicher Sprache
Suchen / filtern
Trend-Analysen
Verarbeitung natürlicher Sprache
Virtueller persönlicher Assistent (VPA)
Visuelle Analytik
Warnungen / Eskalation
Werkzeuge zur Zusammenarbeit
Workflow-Management
Zugriffskontrollen / Berechtigungen
für das Gesundheitswesen
Überwachung
AB-Tests
API
Aktivitäts-Dashboard
Analytik / ROI-Verfolgung
Anpassbare Berichte
Betrugserkennung
Budgetmanagement
Daten-Import / -Export
Datenvisualisierung
Drittanbieter-Integration
Echtzeit-Aktualisierungen
Echtzeit-Analytik
Echtzeit-Berichterstattung
Echtzeitüberwachung
Engagement-Tracking
Für PPC-Kampagnen
Gebot-Management
Geotargeting
Geplante / automatisierte Berichte
Kampagnen-Segmentation
Kampagnenanalysen
Kampagnenmanagement
Kampagnenplanung
Keyword-Recherche Tools
Klick-Tracking
Konto-Benachrichtigungen
Konversion-Tracking
Konversionsraten-Optimierung
Leistungskennzahlen
Leistungsmanagement
Mehrere Kampagnen
SEO-Management
Social Media-Überwachung
Stichwort-Nachverfolgung
Trend-Analysen
URL-Generator
Visuelle Analytik
Web-Traffic-Berichterstattung
Web-Traffic-Monitoring
Werbemanagement
Zielgruppen-Targeting
Zielseiten / Web-Formulare
Zielsetzung / Nachverfolgung
Seong-su J.
AM in Südkorea
Verifizierter Nutzer auf LinkedIn
Marketing & Werbung, 11-50 Mitarbeiter
Verwendete die Software für: Kostenlose Testversion
An amazing experience : Scibids
Vorteile:
Scibids reduced the time I spent on optimizing the campaign by 1/100. This is not an exaggeration. Usually, it takes a lot of A/B tests to optimize a campaign. But as soon as you apply it, you don't need it. Because all about optimization is solved by Scibids artificial intelligence. It also makes it easy for a person to achieve something that is hard to achieve. Scibids saved me a lot of time and allowed me to focus my resources on more creative tasks (presentations, industry analysis, and customer communication).
Nachteile:
There is nothing to be desired about Scibids. However, I think that customers' distrust of artificial intelligence is a problem facing Scibids. Some of my colleagues still tend to think that artificial intelligence algorithms are not enough to achieve their business goals. So, they tend to stop Scibids before the campaign is optimized. Personally, this is very unfortunate. Therefore resolving these customers' distrusts will be a necessary task for their business.
Lucy G.
Display Manager in UK
Marketing & Werbung, 51-200 Mitarbeiter
Verwendete die Software für: 6-12 Monate
Great software with great customer service!
Kommentare: Scibids are great to work with, the platform is easy to use, the results are even better, and the customer service is very helpful and insightful!
Vorteile:
Really easy to set up and report on. The customer service is really good, and they are happy to help with any requests! Platform is simple and easy to use.
Nachteile:
Nothing! Scibids are great, and no complaints!
Freya M.
Senior Performance Analyst in UK
Marketing & Werbung, 51-200 Mitarbeiter
Verwendete die Software für: 6-12 Monate
Intuitive UI and great account management
Vorteile:
The platform is intuitive and easy to use and the Fit Score functionality is incredibly helpful. The algorithm is adaptive and performs well. The account management is second to none, and we have always had a fast and helpful response.
Nachteile:
The recently released new interface lost some of the functionality of the previous platform. The free-text input allows for more error and missing information than the previous 'check-box' function. It would be nice to be able to make changes to the campaign requirements from within the platform. The algorithm sometimes needs a push, involving account mangement to be involved and to be on top of where campaigns are, but these changes have always been swift and easy.
Antwort von Scibids
letztes Jahr
Dear Freya, Thank you very much for your review. Don't worry, the check-box functionality is coming back this quarter with a lot of improvements compared to the old one that was deprecated, your account manager will keep you posted!
Joseph L.
Programmatic Manager in UK
Marketing & Werbung, 2-10 Mitarbeiter
Verwendete die Software für: 6-12 Monate
Our most valuable partner
Kommentare: If we didn't identify Scibids at the point of our inception, Rommatic may not have delivered the results for our clients that we have seen to date. Scibids' attention to our account and knowledge of their product by their client management and support teams (whom we have direct contact with) is far superior to comparable teams of service providers in our industry. We look forward to our business growth for the remainder of our first year, and beyond, and how closely we will be working with Scibids to achieve our goals.
Vorteile:
After rigorous testing, we've found Scibids' performance benefits far outstip the costs of adopting their tech into our performance strategy, meaning our clients see incredible gains on their investment from the irrefutable results Rommatic delivers. Adopting their technology and integrating them into our platform is straightforward, allowing anyone to get going without delay. Some of their more advanced capabilities, such as ingesting log-level data and deploying advanced custom algorithms, take more time to setup and are wholly worthwhile, though not essential to see great results. Deploying their technology to each of our activations through their UI takes 10 seconds, and the attention to detail from their team for our activations always feels like a top priority, with us communicating regularly over ad hoc emails and routine status calls. In short, their product works incredibly well and won't disappoint.
Nachteile:
Understanding the best way to setup our activations within the native platform from which their algorithms will work on top of took time to learn and adopt to, though these are simple challenges to overcome. Insights from this product is still very manual, though this is being addressed by the team in a new platform release. Bugs in the algorithm can also cause complications if not flagged and addressed in a timely manner (24-48hrs), but their technology offers far more advantages to and far fewer concerns than the core tech stack on which our product/services operates.
Roderic V.
Senior Programmatic Trader in Australien
Onlinemedien, 11-50 Mitarbeiter
Verwendete die Software für: Mehr als 1 Jahr
Good all-round package
Vorteile:
- With most of the campaign I see a positive uplift in result, whether thats more cost effective CPMs or lower CPAs - Our support person is superb to work with. We have weekly meetings with her and she's always available and gets back to us in a very quick matter. I frequently deal with support teams from several platforms/PMP providers etc and none come even close to the level of support that she offers.
Nachteile:
- The interface of the UI. It don't particularly like setting it up via the UI; much rather brief via email. - It would be nice to see a list of all campaigns we got live that isn't running Scibids at the moment (in an easy matter). - While this is rare, it has happened a few times in the past where on some days we spend a lot of the budget that isn't planned for which is not ideal.