Was ist JupiterOne?
With JupiterOne, teams discover, monitor, understand, and act to secure their entire digital environment. Cloud resources, ephemeral devices, identities, ownerships, access, code, pull requests, and much more are collected, graphed, and analyzed automatically by JupiterOne. JupiterOne creates a contextual knowledge-base using graphs and relationships as the single source of truth for an organization's security and infrastructure operations.
Wer verwendet JupiterOne?
Nicht vom Anbieter bereitgestellt
Wo kann JupiterOne bereitgestellt werden?
Cloud, SaaS, webbasiert
Über den Anbieter
JupiterOne
Ansässig in Indianapolis, USA
2018 gegründet
Telefon-Support
Chat
Über den Anbieter
JupiterOne
Ansässig in Indianapolis, USA
2018 gegründet
Telefon-Support
Chat
JupiterOne – Videos und Bilder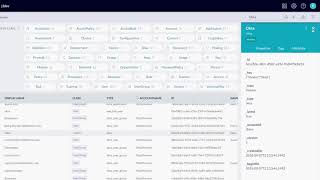 Kosten ähnlicher Produkte wie JupiterOne vergleichen
JupiterOne Funktionen
Alarmfunktion / Benachrichtigungen
Bedrohungsanalyse
Compliance Management
Compliance-Verfolgung
Datensicherheit
Echtzeitüberwachung
Endpoint Management
Inventarverwaltung
Konfigurationsmanagement
Kontrollprüfung
Richtlinien Managemen-
Risikomanagement
Schwachstellen-Schutz
Verwalten mehrerer Clouds
Wirtschaftsprüfung-Management
Zugriffskontrollen / Berechtigungen
für das Gesundheitswesen
Alternativen für JupiterOne
Bewertungen über JupiterOne
Durchschnittliche Bewertung
Preis-Leistungs-Verhältnis
Nutzerbewertungen nach Unternehmensgröße (Angestellte)
<50
51-200
201-1.000
>1.001
Bewertungen nach Punktzahl finden
Computer-Software, 51-200 Mitarbeiter
Verwendete die Software für: 1-5 Monate
In Betracht gezogene Alternativen:
The RIGHT Answer for SIEM, Governance, Risk, and Compliance
Kommentare: We adopted JupiterOne because we needed to quickly demonstrate PCI compliance. JupiterOne was easy to implement and adopt, even for semi-technical users - you don't need to be a cloud engineer to use it, but you do need some baseline familiarity. It was VERY easy for us to fulfill all compliance controls quickly with very minimal support.
Now that we've achieved our first goal, I am really looking forward to using JupiterOne to scale our security program to new compliance frameworks. The product has some fantastic capabilities for SIEM and change management.
Finally, the sales/support/leadership teams are all VERY nice people. They're responsive, kind, friendly, and flexible. J1 has an amazing customer culture!
Vorteile:
This is a really comprehensive solution that's incredibly sophisticated. It makes it possible for anyone to achieve and maintain continuous compliance with frameworks like SOC, PCI, HIPAA, ISO 27001, and many more. It also incorporates many other sophisticated features, including SIEM, governance, and risk. This was my organization's first major security software purchase and I really appreciate the fact this solution will grow with us and our ecosystem, even as we dramatically scale our security and compliance programs. This isn't a temporary solution, this is the best solution in several security categories and I'm lucky we'll never need to replace it. Also, we achieved PCI compliance and total observability ridiculously fast using JupiterOne.
Nachteile:
No issues observed so far. Product quality, product documentation, and support have all exceeded expectations.
Neal
Information Security, Compliance & Audit Manager in USA
Krankenhausversorgung & Gesundheitswesen, 51-200 Mitarbeiter
Verwendete die Software für: 6-12 Monate
JupiterOne, Where have you been all of my life?
Kommentare: We are a 100% Cloud-Based tool and using IaaS, PaaS, and SaaS tools exclusively. The easy use of JupiterOne to integrate other tools or frameworks (as long as there is a connector for it) is a tool I don't need 5 people to run (unlike some of their competition).
Vorteile:
JupiterOne is one of the most visionary tools in the market. The architecture is solid and well thought out. The application is very easy to use and API based. Simple JSON language makes it very easy to get a query built and running in a very short timeframe. Customer Support is nothing short of phenomenal. Very interested in our vision and operations for JupiterOne to the point they are providing possible application suggestions all of the time. I also love the capability of doing cloud network mapping and vulnerability tracking in a compliance tool.
Nachteile:
I have not found anything so far that is a Con. Issues are resolved quickly.
Peter
Dir. User Experience in USA
Gesundheit, Wellness & Fitness, 2-10 Mitarbeiter
Verwendete die Software für: Mehr als 1 Jahr
Great solution whether you want to set it and forget it or engage every day
Kommentare: It's been great. In many cases they push us to "save us from ourselves" but proactively make sure we stay on top of things and continue to try to take advantage of everything the solution has to offer.
Vorteile:
The people behind it! They are super knowledgeable, provide great service and do everything they can to make sure you are getting the most out of it. A lot of the initial setup is plug and play so you can get a lot of it setup very quickly. Continuing to setup and configure is a bit of a process but they were there the whole way to help us.
Nachteile:
There is a lot to it and it can be a little confusing at first. This is mainly a function of how extensive and flexible it is but it can be somewhat intimidating when you get started.
Brett
Senior Software Engineer in USA
Krankenhausversorgung & Gesundheitswesen, 2-10 Mitarbeiter
Verwendete die Software für: 6-12 Monate
Best option out there for security auditing
Kommentare: It's been great. There customer-forward approach has been incredibly helpful.
Vorteile:
Great interface. Range of functionality. Fully automated infrastructure auditing. Great customer support.
Nachteile:
Security in general isn't my favorite, and JupiterOne does require some time spent to understand all the steps that they take on a users behalf. For someone like me who might not prioritize the "security learning curve", I am likely missing out on a lot of JupiterOne features.
Morgan
Compliance Analyst in USA
Computer-Software, 51-200 Mitarbeiter
Verwendete die Software für: 6-12 Monate
Visibility into the cloud
Kommentare: JupiterOne is a great company to work with. They provide quick and high quality support and are constantly improving their product.
Vorteile:
The capability to query AWS resources has provided a great tool to understanding our environment, configurations, and overall compliance in a fast and accurate manner.
Nachteile:
Several of the SaaS integrations could be improved. I have often found that some desirable data elements are not pulled into JupiterOne.
Antwort von LifeOmic
vor 2 Jahren
Thank you for the review Morgan. We greatly appreciate your perspective and are really glad that JupiterOne is providing greater visibility into your environment. Regarding some of the integration snags you mentioned, we would love to dive into the data you need to make the integrations more valuable. Would you please reach out to our team on the JupiterOne community Slack or email us at support@jupiterone.io?