Was ist Oracle Business Intelligence?
Interaktive Dashboards, Ad-hoc-Analysen, proaktive Informationen, Echtzeit-Vorhersageanalysen und mobile Analysen.
Oracle Business Intelligence – Details
Oracle
1977 gegründet
Oracle Business Intelligence – Details
Oracle
1977 gegründet
Oracle Business Intelligence – Videos und Bilder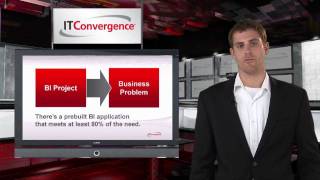 Kosten ähnlicher Produkte wie Oracle Business Intelligence vergleichen
Startpreis
150,00 $/Monat
1.350,00 $
Nicht verfügbar
499,00 $/Monat
Oracle Business Intelligence – Bereitstellung und Support
Einsatz
Cloud, SaaS, webbasiert
Mac (Desktop)
Windows (Desktop)
Android (mobil)
iPhone (mobil)
iPad (mobil)
Training
Persönlich
Live Online
Webinare
Dokumentation
Funktionen von Oracle Business Intelligence
API
Ad-hoc-Analyse
Ad-hoc-Anfrage
Ad-hoc-Berichterstattung
Aktivitäts-Dashboard
Aktivitäts-Verfolgung
Alarmfunktion / Benachrichtigungen
Anpassbare Berichte
Anpassbare Vorlagen
Benchmarking
Berichterstattung / Analyse
Berichterstattung und Statistik
Dashboard
Dashboard-Erstellung
Data Mapping
Daten-Connectors
Daten-Import / -Export
Datenextraktion
Datensynchronisation
Datentransformation
Datenvisualisierung
Datenvorbereitung in Selbstbedienung
Diagramm-Erstellung
Drag-and-Drop
Drittanbieter-Integration
Echtzeit-Analytik
Echtzeit-Berichterstattung
Echtzeit-Daten
Echtzeitüberwachung
Kundenspezifisches Branding
Leistungskennzahlen
Leistungsmanagement
Mehrfache Datenquellen
Metadata-Management
Prognose
Prädiktive Analytik
Rentabilitätsanalyse
Strategische Planung
Suchen / filtern
Trend- / Problemindikatoren
Trend-Analysen
Umsatzentwicklung-Analyse
Veröffentlichung / Teilen
Visuelle Analytik
Warnungen / Eskalation
Werkzeuge zur Zusammenarbeit
Wertungslisten
Wichtige Leistungsindikatoren (KPI)
Zugriffskontrollen / Berechtigungen
Überwachung
Berichterstattung / Analyse
Big Data Analytics
Data Mapping
Datenanalyse-Werkzeuge
Datenextraktion
Datenintegration
Datenqualitätskontrolle
ETL
KI/Maschinelles Lernen
Rami H.
Internal Auditor in Jordanien
Verifizierter Nutzer auf LinkedIn
Buchhaltung, 201-500 Mitarbeiter
Verwendete die Software für: Mehr als 2 Jahre
Oracle Business Intelligence is a great business solution
Kommentare: Oracle Business Intelligence saved a lot of my time and made our business life cycle better.
Vorteile:
After we moved from old software to Oracle Business Intelligence our company achieved many benefits, The work became more organized and users authorization more specified, And the transactions with more details, In the same time the reports became more easy to customize and export as Excel file or many others integrated software.
Nachteile:
In first month using Oracle Business Intelligence the reports was not working well, But after finish the project setup and go live everything is working great.
Clive M.
IT Administrator in Simbabwe
Informationstechnologie & -dienste, Selbstständig
Verwendete die Software für: Mehr als 2 Jahre
The best analytical tool with great functionality
Kommentare: A great analytical and reporting tool which has various functionalities that helps in analyzing data in different dimensions.
Vorteile:
Oracle is great analytical tool with great functionalities and opportunities which makes it easier to analyze data using different scenarios. It provides quality and precise results which makes data analysis and reporting easy. The dashboards are interactive which makes enjoyable to work with. The feature of allowing results to be saved in many formats makes reporting and information sharing easy
Nachteile:
The platform takes time to load and the pricing is a bit high though it is justified
Versicherung, 10.000+ Mitarbeiter
Verwendete die Software für: Mehr als 2 Jahre
Quelle: SoftwareAdvice
Robust system
Vorteile:
Oracle has a wide verity of options and functions which allows for robust reporting and detail. The system can be customized to meet most needs.
Nachteile:
You made need to purchase various modules in order to have a full integrated business solution. Investment may escalate quickly.
Shayne B.
Project Consultant in Neuseeland
Verifizierter Nutzer auf LinkedIn
201-500 Mitarbeiter
Verwendete die Software für: Mehr als 2 Jahre
Good product potential which has been assimilated and developed into Oracle stack.
Kommentare: Works well with Oracle products due to effort made to assimilate into the Oracle stack. Graphical display on desktops to mobile devices and automated scheduled reporting provide ability to push and pull information via appropriate mediums for users.
Vorteile:
Graphical interfaces and ability to sit above multi-faceted cubes can produce strong reporting and dissection opportunities to mine and exploit data. Much of the Oracle BI is from third party acquisition (e.g. Hyperion), and while this has it's own issues, it does provide opportunities where it can interface across the Oracle family of products and be interfaced with Oracle, PeopleSoft and JD Edwards ERP. Such capability supports large enterprises that may have a mix of Oracle Financials and PeopleSoft HR (utilising specific strengths of each product set) where underlying cubes of data can mix, match, and slice data to inform and forecast effect and impacts. Certainly strides have been made in the graphical interfaces of the Oracle BI stack, from display on desktops, to reporting, and more recently mobile devices. Display of information is relative to the form factor, relatively responsive (dependent on comm. links) and can be paired with scheduling tools for automated notifications and reporting. This has advantages of not only ad-hoc reporting for users, but can also simplify regular reporting cycles such as month and quarterly end reporting.
Nachteile:
Overheads of management of underlying cubes can be troublesome due to the nature of products in the Oracle suite. Due to the acquisition of rival or complimentary products from other vendors and partial assimilation into the Oracle stack, and a reliance on old code as the base level of many Oracle products (including PeopleSoft); a strong knowledge of tables and inter-relationships is imperative. unfortunately in my experience a number of clients will also customise tables and fields which can further complicate maintenance and understanding. Creating an Entity Relationship Diagram (ERD) for your BI, whether Oracle or other products, to inform your Configuration Management Data Base (CMDB) can be most beneficial over the life cycle of products and BI overlays. Due to the nature/origin of the Oracle technology stack, the major drawback is often the need to employ (directly or via third party) specialists to configure, manage and maintain the BI stack. This is not just for knowledge or changes needed to BI to ensure effective operation, but also where institutional knowledge is required in the configuration and scripting required to ensure that source tables are appropriate and populated to support the BI outcomes desired.
Cesar C.
Docente asociado in Venezuela
Verifizierter Nutzer auf LinkedIn
Bildungsmanagement, 501-1.000 Mitarbeiter
Verwendete die Software für: 1-5 Monate
Oracle Hyperion software to respond to the rapid changes experienced by the current market to carry
Kommentare: With the system you can plan and generate reports faster, in more detail, with more precision in the field of financial information. Financial and business areas of the company.
Vorteile:
This tool provides a complete and fully integrated system of financial software that can be stored in the cloud with a Web interface and MS Office, and which allows the management of information and administration in common through a user-friendly system that adapts to the era of the modern internet and online businesses. Hyperion also offers the best financial closure and business planning applications that exist in the network, surpassing its competitors by the multi functionality and integrality of its modules that can be installed independently if necessary. This makes of program an exclusive and powerful weapon that generates to the organization a strategic and predictive modeling of its operations.
Nachteile:
There are very few things that may not like this system however with regard to Integration of data and metadata with Oracle transactions systems and other brands, including the benefits of deepening you have to improve your interface of relationships in lines that sometimes they make slow and its complicated use depending on the internet service provider