Was ist Winningtemp?
Binde deine Mitarbeitenden mit der KI-basierten, intuitiven Plattform von Winningtemp besser ein.
Mit dieser Lösung kannst du Echtzeitdaten zur Mitarbeiterzufriedenheit anzeigen und tiefe Einblicke erhalten, um Top-Talente zu binden, das Engagement zu steigern, Stress zu reduzieren und die Mitarbeiterfluktuation zu steigern.
Winningtemp basiert auf maschinellem Lernen und vorausschauender Analyse und bietet agiles Leistungsmanagement, Abwanderungsvorhersageeinblicke, Arbeitszufriedenheitsdaten und vieles mehr.
Die einzigartige, wissenschaftsbasierte Software wurde mithilfe von verhaltenspsychologischen und KI-Fachleuten entwickelt.
Wer verwendet Winningtemp?
Ideal für personalorientierte Organisationen mit 40 bis 2.000 Mitarbeitenden. Die Anwendung eignet sich besonders für Unternehmen, in denen das Wohlbefinden der Belegschaft, einschließlich Remote-Mitarbeitern, eine Priorität ist.
Wo kann Winningtemp bereitgestellt werden?
Cloud, SaaS, webbasiert, Android (mobil), iPhone (mobil), iPad (mobil)
Über den Anbieter
Winningtemp
Ansässig in Gothenburg, Schweden
2014 gegründet
Telefon-Support
Chat
Winningtemp Kosten
Startpreis:
2,00 £/Monat
Ja, kostenloser Test verfügbar
Keine Gratisversion
Winningtemp bietet keine Gratisversion, aber eine kostenlose Testversion. Die kostenpflichtige Version von Winningtemp ist ab 2,00 £/Monat verfügbar.
Über den Anbieter
Winningtemp
Ansässig in Gothenburg, Schweden
2014 gegründet
Telefon-Support
Chat
Winningtemp – Videos und Bilder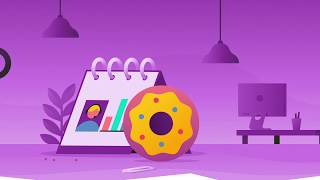 Winningtemp Funktionen
Aktionsmanagement
Aktivitäts-Verfolgung
Anpassbare Vorlagen
Benchmarking
Berichterstattung / Analyse
Dashboard
Daten-Import / -Export
Einstellungen (Personalbeschaffung)
Feedback-Management
Fortschrittsverfolgung
Fragenkatalog
Gesellschaftliche Anerkennung
Individuelle Entwicklungspläne
KPI-Überwachung
Leistungsmanagement
Management von Performance-Auswertungen
Manager-to-Peer-Anerkennung
Mitarbeiter-Datenbank
Mitarbeiteranerkennung
Mitarbeiteranerkennung verfolgen
Mitarbeiterprofile
Peer-to-Peer-Anerkennung
Pulsbefragungen
Self-Service Portal
Strategische Planung
Trainingsmanagement
Umfragen & Feedback
Umfragenerstellung
Wichtige Leistungsindikatoren (KPI)
Zielmanagement
Zielsetzung / Nachverfolgung
Zufälligkeitsanordnung
Alternativen für Winningtemp
Bewertungen über Winningtemp
Tomas E.
Hr Director in Schweden
Verifizierter Nutzer auf LinkedIn
Hausmeisterservice, 201-500 Mitarbeiter
Verwendete die Software für: Mehr als 2 Jahre
Excellent hr tool
Kommentare: Benfits for us is that we can follow the temprature and we have Wt values as KPI, and if have a good score it reflect on the profit, we can compare with before Wt and after, and it shows a major difference
Vorteile:
Its a gamechanger for us, we have realtime check of the organisations condition.
Nachteile:
I cant think of anything, the support is fine!
Antwort von Winningtemp
vor 2 Jahren
Hi Tomas, It's great to see you are pleased with Winningtemp! We'll continue to do our best to ensure it stays this way. Many thanks for your review. Kind Regards Tim
Linn B.
Agile Coach in Schweden
Automotive, 51-200 Mitarbeiter
Verwendete die Software für: 6-12 Monate
Winngintemp 10/10
Kommentare: We have solved the issue from having a yearly survey, where it took months to get back the results and when we started to make changes and take actions the feedback was old and not relevant in the same way. The benefits from using Winngintemp is that we have real data, now we don´t have to speculate and guess that we are stressed because of X. From the data we can take decisions and we can ask more relevant questions and understand what we need to do, to make a change. We can also understand what we are doing good and what we should continue to do. Other benefits is the comment option. Not everyone is willing to speak up in from the whole company or their department. This is a great way to express feelings both what we are doing good and what we need to improve. We are happy about Winngintemp and especially their service. We can use Winngintemp for all our employees (US, EU & China) and now we will start to add our own questions and use more features.
Vorteile:
The applications is user friendly!! For a user, it takes 10 seconds to answer 4 questions and leave a comment. You can easy see the temperature and watch trends. From a admin perspective the software is great. You can receive valuable and real time data (a lot of data) and we can see a correlation between happenings and the temperature one week to another. Instead of having a yearly survey this is 110% better, now we can take actions directly and also get valuable feedback from our employees. They can leave a anonymous comment and we can have a dialogue and take actions asap.
Nachteile:
Their pricing model for number accounts. As we are a middle sized company we would have a benefit to pay one cost to have as many users as we want. The app is a bit slow, it is easier to use their Webb-application. For an administrator everything is not logical, takes sometimes a bit time to set things up. However, they have amazing support. You get help within 20minutes and our customer success manager is great, she explains everything and helps us a lot (We started to use Winngintemp at one office, now we are using Winningtemp for our colleges in Sweden, China & US) the set up for expanding was challenging.
In Betracht gezogene Alternativen: &frankly
Gründe für den Wechsel zu Winningtemp: Winningtemp´s questions is academic and based from Gothenburg Univeristy. We could by our-self read the study and report. For one cost Winngintemp offers: - Introduction and start intro for admin and HR - Introduction for managers - More educations for free (customized from what we need) - Always free support both technical and from a HR perspective - Meet Ups with other Winningtemp users
Antwort von Winningtemp
vor 2 Jahren
Hi Linn, Thank you very much for your review, both the praise and improvement points. It's worth noting that we have released a new, faster app which you can download today. Also, one of our priority projects is to make the interface even better for the admins! Thank you very much for this review and we look forward to continue working with you. Kind Regards Tim
Ylva L.
HR Business Partner in Schweden
Transport/Güterfrachtverkehr/Schienenverkehr, 10.000+ Mitarbeiter
Verwendete die Software für: 1-5 Monate
Winningtemp experience from a HR perspective
Kommentare: I have achieved a greater understanding of our employees' overall impression of their work tasks, well-being and leadership. Since we strive to be a workplace where employees feel engaged and work in well-functioning teams to achieve high set targets, we aim to use Winningtemp as a complement to dig deeper into one-to-one dialogue and group meetings, to better understand the underlying factors and how we can improve further within these areas.
Vorteile:
The anonymous comments function has given me great insight in the dialogue between employees and Managers. From my opinion it seems like it´s easier to be honest and transparant in questions or situations regarding well-being or work situations that you are not satisfaid with when you are able to be anonymous or even hide the comment from your Manager´s view. That´s a golden egg from an HR perspective to be able to see what´s really matters for our employees.
Nachteile:
The percentege view of trend changes is a challenge for some Managers. In groups with few employees the trend differs a lot when an employee change their answer within an area, and when the trend changes it seems sometimes hard to relate to for Managers and teams, since the trend changes a lot even if it´s just one person who changed their respons either more positive or more negative.
Antwort von Winningtemp
vor 2 Jahren
Hej Ylva, Thank you for your review! Thank you also for comment on the impact and trends coming from single replies, it's food for thought. If you would like to discuss this, please let your CS contact or me know and let's speak. Kind Regards Tim
Lina N.
HR-generalist in Schweden
Immobilien, 51-200 Mitarbeiter
Verwendete die Software für: Mehr als 1 Jahr
Contributes to development
Kommentare: I make sure to recommend Winningtemp in my network because im convinced its a very useful and functional product that increases the possibilities for your company.
Vorteile:
Winningtemp contributes to development of our organization, leaderships and emploees. It's user friendly and makes it more easy and fun to participate in employee surveys. It works well as a support for HR and leaders to work continuously with social and organizational environment even in areas that traditionally is hard to manage. Makes good basis for decisions.
Nachteile:
We like everything, althoug there is room for more varied ways of presenting comparison data.
In Betracht gezogene Alternativen: Workday Peakon Employee Voice
Gründe für den Wechsel zu Winningtemp: We found the user experience better, and the product easy to use. We also liked the way that the data was reported. Peakon however, did not seem bad either. But we are very happy and satsfied with our choice.
Antwort von Winningtemp
vor 2 Jahren
Hej Lina, Thanks very much for your review, and we are very pleased you are happy with the platform and support! Your comments on presenting the data in new ways are noted. The good news is that there are some new features on this area being launched shortly. Thank you and kind regards Tim
Informationstechnologie & -dienste, 51-200 Mitarbeiter
Verwendete die Software für: 6-12 Monate
Great tool to track engagement and job satisfaction among our employees
Kommentare: We have divided our employees in groups according to our organization and send out four questions through Winningtemp every week. This gives us the possibility to track how our employees perceive their work environment and to see how it differs between different teams and over time. We use the charts provided in Winningtemp as starting points for discussions and conversations with the employees, in order to evaluate what we are doing well and what we can do better. It also gives us the opportunity to learn from each other within the organization. For example, if there is a team with high scores in an area, we can learn from how they work with the specific subject.
Vorteile:
We have previously used annual employee surveys, which lacked the possibility to follow up the progress of the changes that are made. Winningtemp offers a new way for us to continuously track the trends of job satisfaction and the impact of the actions we take. You also get reports of distinct trends, both positive and negative, which helps us to act quickly within the areas and groups where it actually is needed. The tool is easy to use, both as an administrator and as a user. The charts are easy to read and gives you a great overview of the current temperature in the organization, the trends over time and of the differences between groups and departments. Furthermore, the people at Winningtemp offers great help regarding both how to use the tool and how to work with the results with the employees and the managers. You get personal help from your contact person and the support team, and they also post really good and inspiring blog posts and articles.
Nachteile:
It can be a challenge not to have too heavy questionnaires (in order to keep up the response rate) and at the same time get enough answers to be able to use the data and see the trends within the teams. Since we have arranged our staff in smaller groups and chosen to ask four questions a week, it can therefor sometimes be hard getting enough data per group and area of questions.
Antwort von Winningtemp
vor 3 Jahren
Hi Malin, Thank you very much for your review, it's great to read and we are very pleased you are happy with Winningtemp! Also, thank you for pointing out something we can improve, this is just as important. God jul and kind regards Tim - Winningtemp UK