Was ist Parting Pro?
Parting Pro wurde verifiziert, um dich dabei zu unterstützen, dein Krematorium zu verwalten. Innovative Bestattungsunternehmen nutzen Parting Pro, um Familien ein modernes, würdevolles Erlebnis zu bieten. Sie ist einfach genug, dass alle deine Mitarbeiter sie benutzen können, aber mächtig genug, um die familiären Erfahrungen modern und innovativ zu gestalten. Mit Parting Pro kannst du mehr Familien betreuen, mehr Zeit sparen und deinen Feuerbestattungsdienst ausbauen.
Wer verwendet Parting Pro?
Innovative Bestattungsunternehmen, die Familien ein Online-Erlebnis bieten möchten, ohne die würdevolle Betreuung zu beeinträchtigen, verwenden Parting Pro.
Parting Pro – Details
Parting Pro
2017 gegründet
Parting Pro – Details
Parting Pro
2017 gegründet
Parting Pro – Videos und Bilder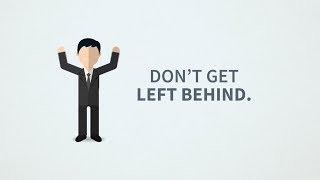 Kosten ähnlicher Produkte wie Parting Pro vergleichen
Startpreis
Nicht verfügbar
Nicht verfügbar
79,00 $/Monat
100,00 $/Monat
Parting Pro – Bereitstellung und Support
Kundenbetreuung
E-Mail/Helpdesk
Telefon-Support
24/7 Live-Support
Chat
Training
Live Online
Webinare
Dokumentation
Funktionen von Parting Pro
Aktivitäts-Dashboard
Alarmfunktion / Benachrichtigungen
Anpassbare Berichte
Anpassbare Formulare
Anpassbare Vorlagen
Aufgabenliste
Auftragserfassung
Auftragsmanagement
Belegmanagement
Berichterstattung und Statistik
Bestandsverfolgung
Daten-Import / -Export
Datenspeicher-Management
Dokumentenerstellung
Dokumentenmanagement
Dokumentenmanagement
Dokumentenspeicher
Drittanbieter-Integration
Elektronische Unterschrift
Fall-Management
Feuerbestattungs-Management
Finanzanalyse
Finanzberichterstattung
Finanzmanagement
Formularverwaltung
Friedhofsverwaltung
Geografische Karten
Integration in QuickBooks
Integration in die Buchhaltung
Inventarverwaltung
Kalenderverwaltung
Kontakt-Datenbank
Kontaktmanagement
Kostenschätzung
Kundendatenbank
Mehrere Standorte
Merchandising
Mitarbeiter-Datenbank
Rechnungsmanagement
Rechnungsverarbeitung
Self-Service Portal
Spenden-Management
Statusverfolgung
Terminplanung
Terminverwaltung
Veranstaltungskalender
Verfügbarkeitsanzeige
Vertrags-/Lizenz-Management
Verwaltung von vorab-Notwendigkeiten
Vorlagen-Management
Andrew D.
Director of Growth in USA
Verifizierter Nutzer auf LinkedIn
Verbraucherdienste, 11-50 Mitarbeiter
Verwendete die Software für: Mehr als 1 Jahr
Improves the Customer Experience, Easy to Use.
Vorteile:
PartingPro streamlines our communication with the families we serve in a way we could not before using the software. The visual layout of PartingPro is fairly intuitive and allows the team to manage their work much more easily and obtain payments more quickly.
Nachteile:
The invoicing functionality and reporting could be improved to provide easier use by our team and management. Features to help match the various payment scenarios each family requires such as splitting payments would be a value-add. Also, more robust, detailed automatic financial reporting would help management more easily perform general admin functions.
Krankenhausversorgung & Gesundheitswesen, 2-10 Mitarbeiter
Verwendete die Software für: 1-5 Monate
In Betracht gezogene Alternativen:
Great software for cremation services
Kommentare: Overall great experience. No complaints.
Vorteile:
The clean and modern look. Very user friendly and there is always someone to help if I have any questions.
Nachteile:
There is nothing that I dont like. Everything is great. Maybe just the UPD urns shipping is longer than it should be, but that isn't a parting pro issue.
Brittany H.
Funeral Director in USA
Rechtsberatung, 11-50 Mitarbeiter
Verwendete die Software für: 1-5 Monate
Parting Pro Review
Kommentare: My over all experience has been enjoyable. It is a breeze to arrange a cremation through Parting Pro and its even fun.
Vorteile:
I like that the software allows people to arrange cremation and funerals, sign legal documents with ID verification and even collect and send payment, all with the ease of never leaving your desk. It is accurate, precise and it allows you and your client to edit and communicate on the same document in real time. And Parting Pro has excellent customer service options to communicate with the admins via SMS.
Nachteile:
I do not understand the convenience fee. I wish it was a set-in-stone percentage so that I could tell my families what the convenience fee will be before I send them the invoice.
Kendra C.
Funeral Director in USA
Verbraucherdienste, 2-10 Mitarbeiter
Verwendete die Software für: Mehr als 1 Jahr
Review
Kommentare: I'm very happy overall with Parting Pro the software has been great and its always getting better as new advances come along. The people with Parting Pro are great too! Always so helpful and willing to make our business better.
Vorteile:
My favorite parts are being able to do everything from one spot. Such as the paperwork being sent to families and the option to send them an invoice as well. Making it so we can send each family member their own forms is helpful. When we are able to make edits to help a family complete the forms or check their status is helpful, this way we know where the families are in the process. Being able to see all of our cases on one page with their status is nice and the ease of navigating through all the types of cases and in each individual case is something else I like.
Nachteile:
If the software were to be more mobile friendly on our end and the families it would make things even better. When were out of the office and only have a phone to use it can sometimes be a challenge. If it were done in an app format would be great.
Verbraucherdienste, Selbstständig
Verwendete die Software für: Mehr als 1 Jahr
Parting Pro simplifies your LIFE!
Kommentare: The customer service at Parting Pro is the best. Any time I have had a question or concern they are right there to answer my questions and guide me through the process. I'm never left wondering what to do. Thanks Parting Pro!
Vorteile:
Signing up with Parting Pro for my online cremation business was the best decision I ever made. My internal processes have been streamlined due to all the great features Parting Pro has to offer. If you are looking for a simple way to stay engaged with your client and organized at the same time, give Parting Pro a look. You won't be disappointed.
Nachteile:
I would be nice if we could easily merge cases. When I take a call over the phone I will typically get their information and send them an email through Parting Pro. Often times when the client decides to move forward and go through the online process it adds them as a new case. I don't like deleting anything but there is not a feature for me to merge the two cases. That would be helpful.