Was ist PayPal Commerce Platform?
Die neue PayPal-Kaufabwicklung bietet Zahlungsoptionen, mit denen Käufer*innen ganz einfach nach Belieben bezahlen können, ohne deine Website zu verlassen.
Wer verwendet PayPal Commerce Platform?
Nicht vom Anbieter bereitgestellt
Wo kann PayPal Commerce Platform bereitgestellt werden?
Cloud, SaaS, webbasiert, Android (mobil), iPhone (mobil), iPad (mobil)
Über den Anbieter
PayPal
Ansässig in San Jose, USA
1998 gegründet
Chat
Erhältlich in diesen Ländern
Vereinigte Staaten
Über den Anbieter
PayPal
Ansässig in San Jose, USA
1998 gegründet
Chat
Erhältlich in diesen Ländern
Vereinigte Staaten
PayPal Commerce Platform – Videos und Bilder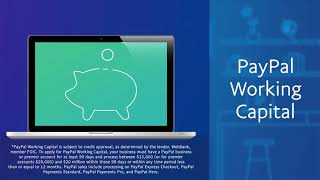 Kosten ähnlicher Produkte wie PayPal Commerce Platform vergleichen
PayPal Commerce Platform Funktionen
Abgebrochene Verkaufsprozesse wiederherstellen
Aktivitäts-Dashboard
Berichterstattung und Statistik
E-Commerce-Management
Katalogisierung / Kategorisierung
Rabattmanagement
Steuermanagement
Alternativen für PayPal Commerce Platform
Bewertungen über PayPal Commerce Platform
Andrew
Special Education Teacher in Kanada
Verifizierter Nutzer auf LinkedIn
Bildungsmanagement, 1.001-5.000 Mitarbeiter
Verwendete die Software für: Mehr als 1 Jahr
A common and effective option
Kommentare: I've had nothing but positive experiences with PayPal. As a regular contributor to user experiences, it's a great way to get paid and spend money.
Vorteile:
PayPal's widespread use by e-commerce retailers is by far its greatest asset. From purchasing from small start up companies to using it with major vendors like Starbucks and Bestbuy. It's a great way to pay for things without pulling out your credit/debit card.
Nachteile:
My only issue is with its selection of gift cards that can be purchased and the lack of features in Canada that are available in other countries (buying crypto-currency directly through the app).
Mashudu Hilary
Freelancer in Südafrika
Computer-Software, Selbstständig
Verwendete die Software für: 6-12 Monate
Online payment platform that has changed the way I earn for the better.
Kommentare: My overall expirience with the software is just excellent. PayPal has provided me the greatest convenience in transacting and this has revolutionized the way I earn and conduct my business.
Vorteile:
Ever Since I discovered and started using PayPal, the way I conduct my business has been positively impacted and to be honest this is an understatement. PayPal has enabled me to receive payment from far away places that I have never dreamt of connecting with financially and this has opened a lot of doors. What excites me the most is how it is very easy to sign up, just a few clicks and I'm already transacting. Its just a dream come true, hassles are almost non existent.
Nachteile:
Although I absolutely adore this software, I wish PayPal would expand into other countries especially third world countries which are mainly marginalized. I had an expirience where I wanted to create and use an account while I was in my African native land only to find out that PayPal services don't reach that place. The second con stems from the fact that there are a limited options on banks which I can link my Paypal with for easier withdrawals. Currently where I am there is only one bank which does this so it would be better and much more convenient if the platform could be expanded in these directions.
Elektrische/elektronische Fertigung, Selbstständig
Verwendete die Software für: Mehr als 1 Jahr
Terrible customer support
Vorteile:
Used by a lot of people. Easy to integrate to my online store
Nachteile:
They limited my account which has literally paused my business activity. The reason for it? No proof of address. I have given them the bills, utility statements, government documents, even the tenancy agreement and a letter from the owner showcasing the proof of address and yet still they fail to accept it and give me an accurate reason why. Stupid! Not to mention they LOST 500USD of my money and blamed it on my bank. I went to the bank and talked to the branch manager in which we concluded the money has not gone in. PAYPAL failed to provide enough evidence showcasing that they even started the transaction. Every time I bring it up they tell me that it is my bank's fault - same response each time. I will be moving to STRIPE purely because PAYAL customer service is terrible. I want my money removed from PAYAL as soon as possible - if they will even let me. If you value your money and information DO NOT, I repeat, DO NOT go with PAYPAL. They are almost a scam.
Jessica
Accounting Assistant in Brasilien
Buchhaltung, 2-10 Mitarbeiter
Verwendete die Software für: Mehr als 2 Jahre
Your fast and worry-free online payment method
Kommentare: My experience with PayPal Commerce Platform is satisfactory.
I can take this wallet with me anywhere and transact quickly. The biggest problem solved is certainly the low cost, we don't have to pay monthly fees and the fee is very small. To receive values, we can charge in installments and still receive the total amount. We have no security issues with the platform and support is fast. We're satisfied.
Vorteile:
We have been using this software for a long time and have never had concerns about our financial transactions. I believe it is one of the safest ways on the internet to do this. Money comes in fast and so do payments. Support responds quickly and is rarely used. The layout is basic, uncomplicated. When accessing the website or application, they always ask for a security check, which is very important because the platform has our personal and banking data. I always recommend the platform to others.
Nachteile:
What I like least is that when I open the app on my cell phone, in addition to the digital one, it also asks me to confirm the device by text message, this bothers me. Sometimes the message takes a while to arrive and then I end up taking a while to access the panel. if I already use my fingerprint, this confirmation via message or email might not be necessary. It could just be a previously registered password, a password. Having to access a code in SMS or e-mail is a waste of time.
Romain
Marketeur in Frankreich
Verifizierter Nutzer auf LinkedIn
Marketing & Werbung, 2-10 Mitarbeiter
Verwendete die Software für: Mehr als 1 Jahr
best payment connection
Vorteile:
Paypal allows us to make payments without giving bank details
Nachteile:
The real problem I find with paypal is the high fees after each transaction.