Was ist Teamscope?
Teamscope is the worlds easiest to use data collection app for clinical and field research.
With Teamscope you can build powerful forms with branching logic, data validation and automatic calculations. Use mobile forms to collect data without the need for an internet connection. Create cases, share them with your team and capture data across time. Keep your data secure at all moments with a passcode and data encryption.
Wer verwendet Teamscope?
Academic researchers, NGOs and CROs
Wo kann Teamscope bereitgestellt werden?
Cloud, SaaS, webbasiert, Android (mobil), iPhone (mobil), iPad (mobil)
Über den Anbieter
Teamscope
2016 gegründet
Chat
Erhältlich in diesen Ländern
Niederlande
Sprachen
Nicht vom Anbieter bereitgestellt
Über den Anbieter
Teamscope
2016 gegründet
Chat
Erhältlich in diesen Ländern
Niederlande
Sprachen
Nicht vom Anbieter bereitgestellt
Teamscope – Videos und Bilder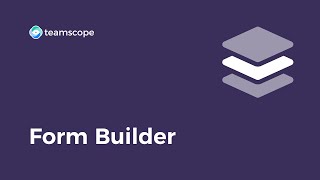 Kosten ähnlicher Produkte wie Teamscope vergleichen
Teamscope Funktionen
21 CFR Part 11-Compliance
Audit Trail
Aufgabenmanagement
Automatisches Ausfüllen
Berichterstattung / Analyse
Compliance-Verfolgung
Daten-Import / -Export
Datenerfassung und Übertragung
Datenqualitätskontrolle
Datenüberprüfung
Diagramm-Erstellung
Dokumentenmanagement
Drag-and-Drop
EMR / EHR
Elektronische Datenerfassung
Elektronische Formulare
Elektronische Unterschrift
Entscheidungsunterstützung
Formularerstellung und -design
Formularverwaltung
Fragen-Verzweigung
HIPAA konform
Management klinischer Studien
Offline-Antwort-Sammlung
Offline-Zugriff
Patientenmanagement
Patientenüberwachung
Prozess-/Workflow-Automatisierung
Remote-Datenerfassung
Umfragenerstellung
Verteilte Erfassung
Verzweigungslogik
Werkzeuge zur Zusammenarbeit
Zufälligkeitsanordnung
Zugriffskontrollen / Berechtigungen
Überprüfung der Versicherungsberechtigung
Alternativen für Teamscope
Bewertungen über Teamscope
Anthony josé G.
Methodology Teacher in Dominikanische Republik
Verifizierter Nutzer auf LinkedIn
Medizinische Praxis, 2-10 Mitarbeiter
Verwendete die Software für: 1-5 Monate
Intuitive and simple collection
Vorteile:
Customizable, fast to learn and the best team support from the developers! (Thank you, [SENSITIVE CONTENT HIDDEN])
Nachteile:
Eventually it had some connectivity issues, but they were very punctual and easily solved.
Antwort von Teamscope
vor 2 Jahren
Thank you Anthony for your review. Our team has put a lot of effort and love in making Teamscope intuitive and simple, I'm happy that was something that made a difference for you. Stay safe! Diego Menchaca CEO
Richard Y.
Research Technician in UK
Forschung, 2-10 Mitarbeiter
Verwendete die Software für: 1-5 Monate
A great tool for improving data collection
Kommentare: Teamscope has been great tool for our research and has helped us transition from excel based data collection to a form based approach. We are now able to collect more detailed data in the same amount of time and the various fields available for data collection (multi choice, dropdown, time, numeric etc) have improved on data cleaning and processing as we are able to export neat and standardized data from the app. We would recommend Teamscope to anyone looking to improve on their data collection methods. Form design is easy and you can send your changes to the app instantly. Customer service has been excellent and the team have taken an active interest in our project and our ideas and recommendations are listened to and considered. Regular updates continue to bring new and useful features to the app and seeing the development team respond to user experience is really great.
Vorteile:
Teamscope allows for standardized and curated data collection using a simple but powerful form designer. - Multichoice and dropdown fields giving users options from lists which generates neat data collectied without simple errors such as spelling mistakes or ambiguous responses -Simple and easily applied logical operators allow for branching forms giving researchers the chance to collect detailed data without needing a cluttered form showing every question even when they aren't relevant. -Case management is an easy and intuitive way to file data and aggregate records -Excellent customer service and a development team with an strong interest in user experience and recommendations
Nachteile:
-some small bugs have shown up during usage but after they have been reported they are quickly patched out and removed.
Sandra P.
Head of Research in Dänemark
Immobilien, 2-10 Mitarbeiter
Verwendete die Software für: 1-5 Monate
In Betracht gezogene Alternativen:
Review of using Teamscope for Youth Survey
Kommentare: I have had a good experience with Teamscope - we have conducted a survey on youth, which has been beneficial for our company. Especially the function of being able to work offline has been important to us.
Vorteile:
I like that it was easy to set up, that it can analyze the data and provide charts, that it can be used offline (This is very important for my use), that it is easy to use and to explain how to use, the quick response to questions and queries, that I can add users and decide that they are only able to see their own use of the software, that it works on different phones, it is quick to respond (no loading time) .
Nachteile:
I know you are aware of this, but that I can delete cases/forms/entries by myself - otherwise, more options in question set-up would be nice, e.g. that if a question is answered No certain questions pop-up or disappear - if there is a multiple options question I can make a blank where the person can write their own answer (fx. which phone do you have? Iphone, Samsung, blank - and the blank field should be open for writing own answer), and it would be good with an option to make certain questions required, so that the entry cannot be finished and saved without those questions being answered.
Antwort von Teamscope
letztes Jahr
Thank you Sandra for this review, it means a lot to us. With regards to not being able to delete data, you are totally right and thank you for patience with this limitation. The good news is that archiving and deleting data will be available in our April release You also mentioned displaying or hiding fields depending on the values that are entered. That is already possible, but we need to make it easier to configure. I will send you an email to help you get this setup. Thank you for using Teamscope and I will make sure to pass your feedback to our team.
Lisa S.
Teacher in Australien
Grundschul- & Sekundarbildung, 11-50 Mitarbeiter
Verwendete die Software für: 1-5 Monate
Teamscope is amazing!
Kommentare: We are in Australia and Teamscope is based overseas to us. But this has not caused any issues. The Teamscope team (in particular [SENSITIVE CONTENT HIDDEN] ) respond to all emails in a very quick and efficient manner. All questions were answered and suggestions were made as to how we could effectively utilise Teamscope to maximise our outcomes. Our support person at Teamscope is [SENSITIVE CONTENT HIDDEN] which makes it easy as we do not have to repeatedly share our situation with a different person each time we contact Teamscope and makes us feel valued. Thank you [SENSITIVE CONTENT HIDDEN] and Teamscope.
Vorteile:
Our school searched for ages for software that would allow us to record and track data regarding student behaviour but was very unhappy with what was available. Then we discovered Teamscope. Teamscope was very easy to set up and then send out the link for all staff to join. The app allows us to very quickly input the data when we need without having to be near a computer. The Teamscope website then collates the data and presents it in easy to use graphs. The data can be quickly and easily exported.
Nachteile:
The ability to delete studies would be good but the team at Teamscope will easily help with this when needed.
Julien T.
Social Worker in Deutschland
Non-Profit-Organisation Management, 2-10 Mitarbeiter
Verwendete die Software für: Mehr als 1 Jahr
Individuality through Teamscope.
Kommentare: Teamscope has made it possible for us to record the basic data of our users and their biographies. This enables us to back up the social and communal grievances as well as the needs of our project with figures in relation to politics.
Vorteile:
It was possible for us to adapt masks for the documentation individually to the social project.
Nachteile:
The evaluation potentials of individual freehand texts.