Was ist LemonadeLXP?
LemonadeLXP ist eine engagierende, spielbasierte Mircolearning-Plattform, die die Lernergebnisse von Vor-Ort- und Remote-Mitarbeitern verbessert.
Doch bestehende Schulungsinhalte werden nicht einfach mit Game-Taktiken aufgerüstet, sondern die Lernerfahrung wird in tatsächliche Spiele umgewandelt, um kürzere, effektivere Schulungen zu ermöglichen. Inhalte lassen sich mit den integrierten Authoring-Tools schnell erstellen und Fortschritte mit detaillierten Analysen und Dashboards lassen sich verfolgen.
Wer verwendet LemonadeLXP?
LemonadeLXP eignet sich gut für mittlere bis große Unternehmen (über 500 Mitarbeiter), die ihre Frontline-Belegschaft transformieren möchten.
Wo kann LemonadeLXP bereitgestellt werden?
Cloud, SaaS, webbasiert
Über den Anbieter
LemonadeLXP
Ansässig in Ottawa, Kanada
2018 gegründet
Chat
Sprachen
Englisch, Französisch
Über den Anbieter
LemonadeLXP
Ansässig in Ottawa, Kanada
2018 gegründet
Chat
Sprachen
Englisch, Französisch
LemonadeLXP – Videos und Bilder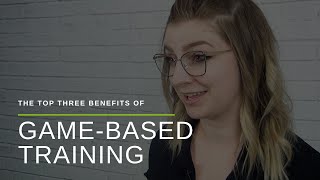 Kosten ähnlicher Produkte wie LemonadeLXP vergleichen
LemonadeLXP Funktionen
Asynchrones Lernen
Aufgabenmanagement
Benchmarking
Berichterstattung / Analyse
Bestenlisten
Compliance-Verfolgung
Content-Management
Content-Sharing
Feedback-Management
Fortschrittsverfolgung
Fragenkatalog
Gamification
Gemischtes Lernen
Inhalt-Bibliothek
Integrierter Autorensystem-Kurs
Klassenbücher
Kollaboration mehrerer Nutzer
Kurs-Tracking
Kursverwaltung
Leistungskennzahlen
Lernmanagement
Lernpfade/-verläufe
Mitarbeiter-Engagement
Mitarbeiterportal
Mobiler Zugriff
Mobiles Lernen
Portal für Lernende
SCORM-Compliance
Self-Service Content Curation
Soziales Lernen
Synchrones Lernen
Tests/Bewertungen
Trainingsverwaltung
Werkzeuge zur Zusammenarbeit
Wettbewerbs-Management
Zertifizierung und Lizenzierung
Zertifizierung-Management
Zielsetzung / Nachverfolgung
Alternativen für LemonadeLXP
Bewertungen über LemonadeLXP
Chris
Head of Digital Adoption & Engagement in USA
Bankwesen, 10.000+ Mitarbeiter
Verwendete die Software für: Mehr als 2 Jahre
An outstanding platform, that makes it fun, while making a serious impact
Kommentare: We've found the platform's agility and ease of both content development and deployment significantly differentiate it from our traditional L&D platforms. We're tasked with engaging a large, dynamic employee base that is face to face with Customers during most of their day (so when we block time for learning, it needs to be impactful). Lemonade gives us the ability to support major change management events with robust learning experiences, and also support more tactical content for niche, or unexpected needs with same week, even same day turnaround. Large or small, Lemonade has become a crucial tool in our ability to service Customers and meet growth goals. Lemonade's support team at LaunchFire is an outstanding bunch to work and partner with.
Vorteile:
The ease of high quality content creation and rapid deployment - its genuinely a cinch with Lemonade.
Nachteile:
No significant cons, Lemonade is an excellent platform.
Antwort von Launchfire
vor 3 Jahren
Thanks, Chris! Your review made our day.
Erika
Training Coordinator in USA
Finanzdienstleistungen, 501-1.000 Mitarbeiter
Verwendete die Software für: 1-5 Monate
New to Lemonade and enjoying the ride
Kommentare: So far I've really enjoyed the new program and working in it. I think the gamification of the platform has really been a game changer for us with getting staff engaged with learning material both in and outside of the classroom. I think this will also be a really booster for our compliance courses that no one looks forward to taking.
Vorteile:
Really like the steps to help create more engaging courses for our staff and soon for our members. In our last platform we were really limited for course creations and didn't have anything to push towards our members. Also like that it is gamefied so that it pulls staff in towards wanting to take courses and learn. Also really liked some of the automation features that were built in for this platform. Took a lot of manual editing/management off of our departments plate. Really love that almost anyone can create a course in here - I went from being one of the only individuals in my department who could make courses to now being able to focus on bigger courses while my teammates can now make their own courses specified for their classes. Helped bring more team collaboration to our group.
Nachteile:
Some minor things - would love to see a way to create folders for courses for admins. The searching feature is nice but doesn't seem to pull what you are looking for that well. Getting better with the sorting feature that is nice, but I think having the ability to customize sorting courses into folders would be nice. Also an alphabetical sort option would be beneficial. Loved that you can test play a step, but disappointed that you can't test play a course and get the feel of what the learner will see through a course view.
Tommy
Consultant in Kanada
Bankwesen, 1.001-5.000 Mitarbeiter
Verwendete die Software für: 1-5 Monate
My review
Vorteile:
Fun for testing, post training, if an assessment is required anyway
Nachteile:
the high end rewards are too high and impossible to get realistically
Antwort von Launchfire
vor 3 Jahren
Thanks for sharing your experience, Tommy. Feedback helps us make Lemonade sweeter.
Mickey
Director of Digital in USA
Bankwesen, 1.001-5.000 Mitarbeiter
Verwendete die Software für: 6-12 Monate
Lemonade Review
Kommentare: To drive adoption of our digital banking products, it was critical for our frontline staff to recommend products to clients. The Lemonade Learning Platform from Launchfire provides our associates with the knowledge, tools and confidence they need to promote our digital products…all while having FUN!
Vorteile:
The game-based experience keeps our learners engaged and active participants. Course creation is very intuitive, allowing you to create new courses with little effort. Multiple step types provides the course writer with options to present different ways of delivering content that will keep the learner engaged. Role play scenarios are very useful in providing knowledge pertaining to specific customer interactions. The real-time course feedback provides learners with the information they need to increase their knowledge on the subject.
Nachteile:
There is not really anything other than there have been occasions where a particular set of report detail was needed and not available from the solution but the Launchfire group was able to provide.
Antwort von Launchfire Interactive
vor 2 Jahren
Hi Mickey! Thanks for the great review. Our CX team will be reaching out to you shortly to work with you on your analytics needs. We'd love to make sure your requirements are on our development roadmap!
Deborah
Sr. Manager, Learning & Development in USA
Finanzdienstleistungen, 1.001-5.000 Mitarbeiter
Verwendete die Software für: 6-12 Monate
Agile Learning Made Fun
Kommentare: Overall, my experience with both the company and the platform has been exceptional. The company made the onboarding experience insightful, workable, fun, and engaging. Additionally, they're extremely responsive to their clients, not only answering little questions that arise but also to ideas for future features. The platform is easy to use from an admin/authoring perspective as well as from the learner perspective. It is fun, engaging, and allows for measuring 'mastery' versus 'seat time'.
Vorteile:
We chose Lemonade LXP for it's ability to create an agile learning model - where learners can progress through content they know and spend more time on the content they don't - while also delivering the content in an engaging way. The platform brings an element of fun for those who enjoy it but also includes the learning tracks and easy-to-use content delivery methods for everyone.
Nachteile:
Currently, the software isn't user friendly for multiple business units authoring content and learning tracks (it all goes into one bucket for admins to decipher). That said, I know this is something the company is working on. Something to note about the company is that they're responsive to client needs and actively seek ways to improve the platform.
Antwort von Launchfire Interactive
vor 2 Jahren
Deborah, thanks very much for the review! We really appreciate it. We pay particular attention to any "Cons" as they provide insight for our product roadmap. Regarding the rule-based access control for authors, we've built something to give you a finer control over who can author, and who can publish. It was currently released to your instance for you to configure who can do what. We'll be activating the system shortly! We wanted to give everyone a chance to tailor their settings before we did!