Was ist Parent?
Parent ist ein Kinderbetreuungsmanagementsystem, das den Verwaltungsprozess für Manager rationalisiert und Eltern den ganzen Tag über mit ihren Kindern in Verbindung hält. Ein- und Auschecken von Kindern mit einem einfachen Knopfdruck. Reduziere Kosten und spare Zeit, indem du alle deiner Daten sicher in der Cloud speicherst.
Sorge für eine offene Kommunikation mit den Eltern, indem du Fotos, Videos und tägliche Aktivitäten mit ihnen teilst. Die Lehrer haben mit diesem digitalen EYFS-Modul mehr Zeit, um sich auf die Kinder zu konzentrieren.
Wer verwendet Parent?
GCC und Europa
Wo kann Parent bereitgestellt werden?
Cloud, SaaS, webbasiert, Mac (Desktop), Windows (Desktop), Linux (Desktop), Android (mobil), iPhone (mobil), iPad (mobil)
Über den Anbieter
Parent ApS
Ansässig in Værløse, Dänemark
2015 gegründet
Telefon-Support
Chat
Parent Kosten
Startpreis:
2,50 €/Monat
Ja, kostenloser Test verfügbar
Keine Gratisversion
Parent bietet keine Gratisversion, aber eine kostenlose Testversion. Die kostenpflichtige Version von Parent ist ab 2,50 €/Monat verfügbar.
Preismodelle
Kostenlose Testversion
Über den Anbieter
Parent ApS
Ansässig in Værløse, Dänemark
2015 gegründet
Telefon-Support
Chat
Parent – Videos und Bilder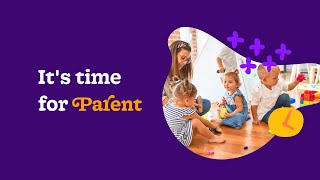 Parent Funktionen
Abrechnung & Rechnungsstellung
Anmeldung / Onboarding
Elternportal
Kalenderverwaltung
Kommunikationsmanagement
Lebensmittel- / Ernährungs-Management
Mitarbeitermanagement
Mitglieder-Datenbank
Registrierungs-Management
Self-Check-in/-Check-out
Verfolgen der Teilnahme
Zahlungsabwicklung
Ola
Nursery Manager in Vereinigte Arabische Emirate
E-Learning, 51-200 Mitarbeiter
Verwendete die Software für: Mehr als 2 Jahre
Easy to use
Kommentare: Parent App is having the same importance to our usage for what's app and Facebook and their customer support is amazing interns of quick reply and the guilds they are having inside the app now is making our life easier. As much as our parents are satisfied we will keep always using the solution
Vorteile:
Very user friendly and easy to use, almost same experience while using Facebook when we post pictures and videos. The best part about it is our parents who became more interactive liking the pictures and tagging their children and having more valuable conversation with them in our virtual parental meetings via zoom. Thanks Parent App for making our daily operations easier.
Nachteile:
Will be great if they enabled the option of online payments directly from the app.
In Betracht gezogene Alternativen: HiMama
Warum Parent gewählt wurde: More user-friendly, covering all of our daily needs from one place & the most important when our parents tried it they highly recommended using it
Gründe für den Wechsel zu Parent: Was harder with onboarding, implementation and required specific devises on the other side parent took only 3 days to go live
Antwort von Parent ApS
vor 9 Monaten
Hi Ola! Our sincerest apologies for the late reply. We can't thank you enough for your kind feedback, and it truly is comments like yours that keep us going and motivate us to aim even higher! Our product team is looking into the option of integrating an online payment option inside the app, and we really do hope that this is something we can offer soon. It's our pleasure to have you on board with us, and we look forward to a long and successful partnership together where we can continue to help you cover all your daily operations. Best regards, Parent Support Team
Nicky
Marketing Manager in Vereinigte Arabische Emirate
Bildungsmanagement, 11-50 Mitarbeiter
Verwendete die Software für: 6-12 Monate
Easy use, all-in-one nursery management software
Kommentare: We have saved so much of our budget from not having to print so much and now we can use that budget esle where! The app is definately worth it!
Vorteile:
I absolutely love the inspirations library; it makes it so fast and easy to prepare activities and serves as a database for all our activities that we can easily find and use again. The new survey feature has been helpful during the covid-19 pandemic, as we can create daily health surveys as required by the authorities. The documents module is also a great feature, now we can keep all our documents in one central place that is easily accessible by staff and we can share documents with parents directly.
Nachteile:
It would be a nice to have a feature so the parents are able to upload documents from their portal in to the child's profile. It would save the admin a lot of time.
Antwort von Parent ApS
vor 2 Jahren
Dear Nicky, We are glad you are enjoying the inspirations and surveys features. Regarding the parents document uploading we will definitely study your request. Best regards Parent Team
Laia
Kindergarten Teacher in Schweiz
Bildungsmanagement, 11-50 Mitarbeiter
Verwendete die Software für: 6-12 Monate
Good
Vorteile:
Overall, I really like the advantage that it gives any institution to cut out on their paper waste. Moreover, believe it is clear for the user.
Nachteile:
I believe the news section could be improved, adding the option of selecting what news you would like to see. It would also be a good idea to be able to search for content posted on the app. It would also be nice if when reading a document from the documents section and wanting to go back, the app didn't take you to the first folder.
Antwort von Parent ApS
vor 2 Jahren
Hi Laia, Thank you for taking the time to leave us a review. we are thrilled that your child care center has gone paperless with Parent. We are also very happy to hear that the application is user-friendly which is always one of our top priorities. We appreciate your feedback regarding the newsfeed and we are working on adding search functionality to make finding posts easier.
Dana
Head Teacher in Vereinigte Arabische Emirate
Bildungsmanagement, 51-200 Mitarbeiter
Verwendete die Software für: Mehr als 2 Jahre
An All-In-One APP!
Vorteile:
Adapting to an online and digital portal in any domain will always have its hiccups, but honestly our transition and 3+ experience with the parent app has been nothing short of phenomenal due to their customer service team. We have always received around the clock support, exceptional customer service and have felt like our every need or concern was acknowledged or met!
Nachteile:
The far-few and in-between times that the app has been slow, we have honestly had our frustrations. However the customer service team had always emailed us to stay in touch during these times, and tried to supply us with trouble shooting and this is more than what we could have asked for from them!
In Betracht gezogene Alternativen: FamilyID
Antwort von Parent ApS
vor 9 Monaten
Hello Dana, and thank you for your incredible feedback! We are thrilled to hear that you are enjoying Parent, and that you are getting all the support and help that you need from our dedicated Support Team. It is our top priority to support you and your institute from A to Z so that you can spend time on what matters - the children. Thank you for being part of our Parent family. Best regards, Parent Support Team
Meghna
Operations head in Vereinigte Arabische Emirate
Grundschul- & Sekundarbildung, 11-50 Mitarbeiter
Verwendete die Software für: Mehr als 2 Jahre
Parent childcare app
Vorteile:
The software is very easy to use. Very end user friendly too. Has a lot of features which would give a complete control on the organisation without being physically present.
Nachteile:
The most important "SEARCH" is missing from the app. The app is also not user friendly for staff to share data among themselves. They have no options to share information, articles etc without enabling the send message option( which also gives parents to send messgae directly). The latest updates have been really annoying and has led to lot of disappointment from staff and parents .
In Betracht gezogene Alternativen: Seesaw
Antwort von Parent ApS
letztes Jahr
Hi Meghna, Thank you so much for taking the time to leave us your feedback. We very happy to hear that Parent is easy to use and has many features which give you complete control over the organization. We are grateful for your comments on the features that can be added to improve your experience and we have some of them in our pipeline. We will make sure to pass all your comments to our product team so that they will take them into consideration. Thank you, The Parent Team