Was ist CartonCloud?
CartonCloud ist ein nutzerfreundliches Lagerverwaltungssystem (WMS) und Transportmanagementsystem (TMS), das komplizierte Logistik vereinfachen möchte.
CartonCloud wurde speziell für die KMU-3PL-Branche entwickelt und ist ideal für Unternehmen, die im Auftrag ihrer Kundschaft Waren lagern, kommissionieren und liefern. Bestellungen können automatisch importiert werden, die Kundschaft erhält Transparenz und die Rechnungsstellung ist komplett automatisiert. Wie Xero für die Logistik.
Wer verwendet CartonCloud?
Kleine bis mittelgroße 3PL-Logistikunternehmen. Unternehmen, die Waren im Auftrag ihrer Kundschaft lagern, kommissionieren und liefern.
Wo kann CartonCloud bereitgestellt werden?
Cloud, SaaS, webbasiert, Android (mobil), iPhone (mobil), iPad (mobil)
Über den Anbieter
CartonCloud
Ansässig in Burleigh Heads, Australien
2012 gegründet
Telefon-Support
Erhältlich in diesen Ländern
Australien, Neuseeland, Vereinigte Staaten, Vereinigtes Königreich
Über den Anbieter
CartonCloud
Ansässig in Burleigh Heads, Australien
2012 gegründet
Telefon-Support
Erhältlich in diesen Ländern
Australien, Neuseeland, Vereinigte Staaten, Vereinigtes Königreich
CartonCloud – Videos und Bilder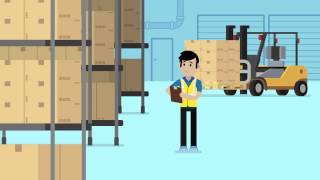 Kosten ähnlicher Produkte wie CartonCloud vergleichen
CartonCloud Funktionen
3PL-Management
Abrechnung & Rechnungsstellung
Auftragsmanagement
Barcode / RFID
Bestückung
Einkauf & Empfang
Flottenmanagement
Inventarverwaltung
Kundenmanagement
Lagerhaus-Management
Lieferanten-Management
Qualitätsmanagement
Routing
Terminplanung
Transportmanagement
Versand-Management
Versandmanagement
Wareneingangs- / Einlagerungsverwaltung
Alternativen für CartonCloud
Bewertungen über CartonCloud
Justin
Owner in Australien
Logistik & Lieferkette, 11-50 Mitarbeiter
Verwendete die Software für: 6-12 Monate
Quelle: SoftwareAdvice
Business Transformation
Kommentare: Very positive, the team at Cartoncloud have been very open to assisting us when we need them and also to support the process of on-boarding our customers. [SENSITIVE CONTENT] and the team have been available and responsive to our needs, even to visits at our site in Brisbane. We have learnt that it requires a certain level of trust to manage the change and let Cartoncloud do what its meant to do, and we continue to look at ways we can continue to take advantage of all the elements of the platform that we can keep unlocking as we continue of transformation project in the business.
Vorteile:
We are always looking for continual improvement in our business , and part of this was reviewing our Operating platform. Cartoncloud having been our choice to move forward with, has very clearly identified for us very positive changes to how we manage our Warehouse and Transport processes and allowed us to quickly take advantage of the efficiencies we can unlock within Cartoncloud as our new operating platform. Its easy to use for our team and been widely accepted by our customers/partners as a very positive way to improve the way we work together. We are very pleased with how we are progressing as we continue to embed the new processes in the business.
Nachteile:
As with anything new, there are change elements your business has to adapt to, so moving from something we had been using for many yrs, and that our staff were completely used to, has had some challenges. We chose to be deliberate about the integration into our business, and perhaps would like to have made the changeover faster, but the progress has suited our own people and our customers, as we looked to mitigate any risks, and also reap the benefits of each part of Cartoncloud that we have 'switched-on' as we have progressed. We have worked very closely with Cartoncloud to make sure the changeover has happened smoothly and we have also shared ways that can assist our ability to adapt but also some ideas that could improve some areas of Cartoncloud based on our own experience.
Joseph
General Manager in Australien
Logistik & Lieferkette, 2-10 Mitarbeiter
Verwendete die Software für: Mehr als 2 Jahre
Quelle: SoftwareAdvice
Great system!
Kommentare: I have loved Carton cloud since we implemented , it is fast, easy and reliable and its been great to get rid of paperwork and have everything captured on the carton cloud system which made chasing , checking and invoicing so easy.
Vorteile:
The system is really easy to use and does everything you need it to with software updates always getting released it seems just to get better and even more functional, it was also very easy to set up and implement and we were off the ground and running straight away without any setbacks. The system is always very fast and smooth and never really has any issues which in the odd occasion something does happen it is fixed quite quickly.
Nachteile:
If you have multiple warehouses or one customer with different sub businesses that is set up in CC as a different customer example would be a B2B and B2C(Online) , you couldn't transfer stock between them you would have to add the normal steps in of a Sales order then PO it into the other sub business which isn't very efficient.
Dilraj
Sr. Software Developer in Indien
Verifizierter Nutzer auf LinkedIn
Computer-Software, 501-1.000 Mitarbeiter
Verwendete die Software für: 1-5 Monate
Awesome transport management system for companies
Kommentare: An easy to use transport management system which allows its clients to do business hassle free.
Vorteile:
Its a great software for logistic companies to boost productivity and provide better service. Features like automated data entry and invoicing makes it more easy and reliable. Its easy to set up and ensures full support from managing staff to address any issues.
Nachteile:
Great software overall but it should come with more ready to use integrations with other big platforms.
Ben
Fulfilment Manager, Oceania in Australien
Konsumgüter, 10.000+ Mitarbeiter
Verwendete die Software für: Mehr als 1 Jahr
Quelle: SoftwareAdvice
A well thought-out platform
Kommentare: I really like CartonCloud as a platform. I would certainly recommend it for the majority of use-cases that I can think of.
Vorteile:
The Warehouse functionality is so easy to use. Master data is quick and easy to setup, and to update. Being able to provide user permissions to upload data, e.g. PO and SO, is a major benefit in our 3PL warehouse. The system layout is easy to navigate, uncluttered and has all the functions we need, such as FIFO, FEFO, batch/lot control, ability to integrate RF scanning devices etc.
Nachteile:
There is no pre-built integration either upstream or downstream. In the e-commerce space that we work in, having upstream integration to e-commerce platforms such as Shopify, Magento, Neto, Amazon, eBay, Netsuite etc. would be a huge help to get orders into the system. To ship orders, we use external carriers rather than a native fleet, so integration to major carriers like AusPost, StarTrack, DHL etc. that would allow us to manifest with those carriers and print labels within the WMS would be a time and cost saver for us. Setting up the our billing rules was fairly complex, and not particularly intuitive.
David
DC Manager in Australien
Lagerung, 51-200 Mitarbeiter
Verwendete die Software für: Mehr als 2 Jahre
Quelle: SoftwareAdvice
Simple Concept - Extremely user friendly
Vorteile:
- The flexibility for a 3PL environment ( multiple customers, selective stock selections, Data collection etc) - The customer login function provides all relevant information and prevents the need for countless emails / phone calls - The simplicity of the automated invoicing and the data captured to generate those charges - The "Quick Link" function to assist admin staff to enter SO's & PO's
Nachteile:
The only component i dislike with the system is currently we don't use the TMS component, however the default screen is the consignments screen in which has no relevance in which we use the system for currently, If we had the ability to set our default preferences would assist immensely.