Was ist Sellics?
PPC-Management- (Pay per Click) und Optimierungssoftware für Amazon-Anbietende und -Verkaufende.
Wer verwendet Sellics?
SaaS-Lösung, mit der Unternehmen jeder Größe PPC-Kampagnen automatisieren und die Verkaufsleistung mit Keyword-Ranking, Inventarkontrolle, Feedback-Management und mehr überwachen können.
Wo kann Sellics bereitgestellt werden?
Cloud, SaaS, webbasiert, Android (mobil), iPhone (mobil), iPad (mobil)
Über den Anbieter
Sellics Marketplace Analytics
Telefon-Support
Chat
Sprachen
Deutsch, Englisch
Über den Anbieter
Sellics Marketplace Analytics
Telefon-Support
Chat
Sprachen
Deutsch, Englisch
Sellics – Videos und Bilder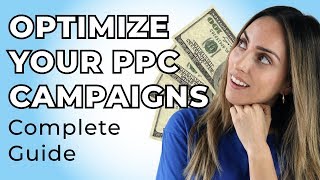 Kosten ähnlicher Produkte wie Sellics vergleichen
Sellics Funktionen
Aktivitäts-Dashboard
Budgetmanagement
Gebot-Management
Kampagnenmanagement
Keyword-Recherche Tools
Konto-Benachrichtigungen
ROI-Tracking
Stichwort-Nachverfolgung
Verifizierter Rezensent
CEO in Estland
Verifizierter Nutzer auf LinkedIn
Marketing & Werbung, Selbstständig
Verwendete die Software für: 6-12 Monate
Best Amazon Software on the Market
Kommentare: One word: best on the market for amazon software. Great for amz seller and vendor.
Vorteile:
From their [SENSITIVE CONTENT HIDDEN] to their Service (webinars, whitepapers) to the actual software- they are great. And they have an affiliate program. I used to work as amz channel manager, and used sellics daily. I especially loved their function that shows you where to include strong keywords into the product description, and keyword suggestion. Also just missed out on their new AI features when I left. What i saw from their webinars, bid automation is as efficient as it can get. It is a German software, after all.
Nachteile:
If you are a newbie, and you have to use this software in your company, good luck. It is quite comprehensive, and especially the bid automation requires analytical capabilities. They have tried to make it as intuitive as possible though. I can only imagine the effort that took.
Rachel
Entrepreneur in Kanada
Marketing & Werbung, Selbstständig
Verwendete die Software für: 1-5 Monate
A one-stop shop that makes my entrepreneurial life convenient!
Kommentare: Not only does Sellics have all of the analytic tools I need to efficiently run my business, they also make it easier for me to compete with my competitors, and whenever I had an issue or concern, their customer service team was very responsive. For all of these reasonings, Sellics is something I would definitely recommend to any one of my friends selling on Amazon!
Vorteile:
Sellics allows me to monitor multiple facets of my business all in one platform. Instead of spending time going through an inventory of different analytic tools and softwares, I can use Sellics to keep track of everything I need to successfully run my business! Aside from this one-stop shop convenience, the features that I like most include a review management tool that notifies me as soon as I get a review, and an inventory management tool that uses the data of my sales and current inventory to determine when to re-order products. They also have a spy tool that allows me to monitor my competitors pricing, as well as the ability to see sales volumes of products I am interested in investing in. This tool in particular has saved me a lot of money and inventory space after seeing that a product I was about to purchase was in fact selling very poorly. The last thing I would like to highlight is Sellics PPC manager, which helps me manage the performance of my ads on Amazon. Not only does this software allow me to use keywords that my competitors are using, and find the best keyword combinations to attract buyers, this component also notifies me on keywords that are not converting and updates them accordingly to increase conversion rates. The automation of all of this is so useful and the ability to manage everything under one platform makes my job as an entrepreneur with a very small team of freelancers much more convenient.
Nachteile:
I found the software to be confusing to use at first, especially when it came to tracking my finances. I noticed that my revenue was larger than anticipated, but after speaking with customer service (who were very responsive), they explained to me it was because the software considers any promotional price reduction to be an increase profit for the seller, which was very confusing at first. Also, they don't allow you to export or download any financial reports. While this wasn't something I personally struggled with but would consider it to be a huge setback for some, if you are new to selling on Amazon and don't have a Seller Central Account, you will be limited to a lot of the features that Sellics has.
Verifizierter Rezensent
CEO in Kanada
Verifizierter Nutzer auf LinkedIn
Einzelhandel, 2-10 Mitarbeiter
Verwendete die Software für: 1-5 Monate
Disaster
Kommentare: If you have the slightest idea about how to run PPC Campaign, and you are a relative small seller, don't even consider using PPC automation, especially Sellics. Just use their free benchmark, DO NOT PAY THEM.
Sellics requires you to sign-up 3months at the time, with NO REFUND policy. Prior to signing up for Sellics, I ran PPC myself for 3 months, kept optimizing and then hit a wall with ACOS; So I thought maybe automation/AI could help lower ACOS further and save some time. NO, NOT AT ALL, with one month of using the service my ACOS DOUBLED, Ad cost went down just 8%, sales DOWN 50% and this is with both the AI rule-based algorithm and expert advisor management. PPC automation lacks the precision you need, PERIOD, especially if you're selling a differentiated product in a competitive space. Even if you use the more expensive advisor package, the advisors will not look at your campaigns three times a day like you would, and the Algo makes decision slower and dumber than you do.
I can possibly see PPC automation working for commodity like products of mass quantity so there's enough information to feed to the algo. In such a case, the algo could actually processes info faster than you do. Another case would be for large companies who have lots of ASINS and lots of ad budget so they could save money on headcount by using these services and have enough money to burn at first so the algo could learn quickly and save money on the long run. Even in these scenarios, do yourself a fav
Vorteile:
easy to use, easy to integrate, in theory it all make sense
Nachteile:
no refund policy, when things went badly there's nothing you can do
Marketing & Werbung, 2-10 Mitarbeiter
Verwendete die Software für: Mehr als 2 Jahre
Great software for any Amazon seller or Agency
Vorteile:
The automation tools save me a lot of time in PPC management and the Agency edition allows me to keep all of my clients organized and give access to any of my employees. Definitely worth the cost compared to other Amazon PPC tools that I have used.
Nachteile:
It doesn't seem to work as well in Safari as it does in Firefox or Chrome.
Jose
Social Media Manager in Mexiko
Gesundheit, Wellness & Fitness, 11-50 Mitarbeiter
Verwendete die Software für: Mehr als 2 Jahre
One of the best Amazon seller tools you can get
Kommentare: Helps me to easily process Amazon's data and helps me to make real time sales decisions.
Vorteile:
Amazon provides a ton of data to sellers but it can be frustrating trying to process it all Sellics has been great and I can take a look and see how sales are for a particular product, how my inventory levels are, and how my ad campaigns are performing.
Nachteile:
I wish the keyword feature was a bit more extensive