Was ist Google Slides?
Cloudbasierte Office-Suite von Google zum Erstellen und Bearbeiten von und Zusammenarbeiten an Präsentationen, sortiert nach Datum und mit automatischer Speicherung.
Wer verwendet Google Slides?
Präsentationslösung für alle Unternehmen, mit der Präsentationen mit Funktionen wie Themen, Schriftarten, eingebetteten Videos und Animationen verwaltet werden können.
Google Slides – Details
Google
2012 gegründet
Google Slides – Details
Google
2012 gegründet
Google Slides – Videos und Bilder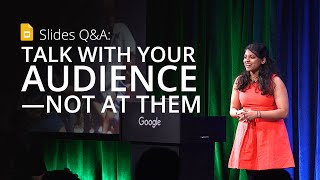 Kosten ähnlicher Produkte wie Google Slides vergleichen
Startpreis
1,70 $/Monat
9,99 $/Monat
10,00 $/Monat
Nicht verfügbar
Google Slides – Bereitstellung und Support
Einsatz
Cloud, SaaS, webbasiert
Mac (Desktop)
Windows (Desktop)
Android (mobil)
iPhone (mobil)
iPad (mobil)
Funktionen von Google Slides
3D-Objekte
API
Aktivitäts-Dashboard
Animation
Anpassbare Vorlagen
Audiodatei-Management
Berichterstattung / Analyse
Berichterstattung und Statistik
Bildbearbeitung
Bildbibliothek
Bildschirm teilen
Chat / Messaging
Content-Management
Dateitransfer
Daten-Import / -Export
Datenvisualisierung
Diagramm-Erstellung
Dokumentenmanagement
Dokumentenspeicher
Drag-and-Drop
Drittanbieter-Integration
Echtzeit-Aktualisierungen
Engagement-Tracking
Inhalt-Bibliothek
Kommentare / Notizen
Kommunikationsmanagement
Konferenzschaltungen
Kundenspezifisches Branding
Medienbibliothek
Meeting-Management
Offline-Bearbeitung
Offline-Präsentation
Offline-Zugriff
Präsentations-Streaming
Social-Media-Integration
Suchen / filtern
Textbearbeitung
Trainingsmanagement
Versionskontrolle
Video-Management
Video-Streaming
Video-Unterstützung
Videobearbeitung
Videokonferenzen
Vorlagen-Management
Wechselseitige Audio & Video
Werkzeuge zur Zusammenarbeit
Whiteboard
Zugriffskontrollen / Berechtigungen
interaktive Inhalte
Dave W.
Owner in USA
Verifizierter Nutzer auf LinkedIn
Computer-Software, Selbstständig
Verwendete die Software für: Mehr als 2 Jahre
Free, Easy & Powerful Presentation Software
Kommentare: I love having my slides in the cloud so I can access them from anywhere, including on the app on my phone. And the collaboration is nice because I can share a presentation with a group after I've given it, and just give them the link to the entire thing.
Vorteile:
I've given several presentations at local Meetups, as well as a bigger WordPress conference, and the people want SLIDES! Honestly, it's not my favorite way to give a presentation, but Google Slides makes it pretty easy for me to create something for them. It continues to get more and more powerful over the years, adding new features & abilities. There are quite a few nice templates to help you get started, with at least 10 different slide-types for different information. You can add text in a ton of different colors & fonts, insert images, embed YouTube videos, control if and when things play, add animations from slide-to-slide, as well as individual elements on each slide. And when you're finished, you can export them in a number of different ways. There's a "Notes" area that you can turn on or off, to help with speaker notes. It's printable, to help you practice the presentation. And actually presenting is quite a sinch, with easy navigation to move from slide to slide. And you obviously get the same sharing & collaboration features you get with all products in G Suite 🙌.
Nachteile:
I found it a bit laborious when adding many animations. Perhaps I'm missing a way to change my default animation, but animating many elements could be made a little less time consuming. And I needed to download an extra app to use my phone as a remote control for my slides. It'd be really nice is this was included by Google.
Kurt H.
Creative Director/Founder in USA
Verifizierter Nutzer auf LinkedIn
Marketing & Werbung, 2-10 Mitarbeiter
Verwendete die Software für: Mehr als 2 Jahre
Great tool for Presentations
Kommentare: I use Google Slides weekly for a variety of client presentations. I especially ramped up a few years ago when we had a client that required frequent presentations to a range of audiences.
We just started keeping a living document of various status items that we worked in daily. That way we were always ready to go to give a presentation on status at a moment's notice. We now do this across clients. Instead of waiting until right before the monthly meetings, we add updates as they occur throughout the month. Then it only takes a quick 15-minute review to clean things up before the meeting and the presentation is ready to go.
Vorteile:
For a presentation software, I really like Google Slides because it is so easy to use and it is cloud based so I can access it from anywhere and easily share it with my team and clients.
Nachteile:
I really have not had any bad experiences using Google Slides. The only possible downside is that being cloud based, you could run into issues using it/accessing it if you don't have a good internet connection or for some reason internet is down.
Arshad R.
MS. Student in Pakistan
Hochschulbildung, 501-1.000 Mitarbeiter
Verwendete die Software für: Mehr als 2 Jahre
Google Slides
Kommentare: I like Google slides for the face that I can easily use it in my smartphone and can access my slides from anywhere due to its cloub based storage.
Vorteile:
Google Slide is one of the most accessable and easy to use presentation software. It has all the basic tools to create and format templates and slides. Being a cloud based software, it saves your slides to Google drive, from where you can later access them on any device.
Nachteile:
Though it is a good choice for creating and editing slides, it is not ideal for presentation as it lack many features that a desktop based dedicated ppt sofware provides .
Verifizierter Rezensent
Founder in USA
Verifizierter Nutzer auf LinkedIn
Marketing & Werbung, 2-10 Mitarbeiter
Verwendete die Software für: Mehr als 2 Jahre
In Betracht gezogene Alternativen:
Weirdly enough, Google Slides is better than Google Docs
Kommentare: Good enough to replace PowerPoint for almost any slide show we do, with the exception that to this day, working on PowerPoint native is faster when just mocking something up.
Vorteile:
Cloud based is of course helpful, and the feature set is roughly comparable to Microsoft PowerPoint and in some ways better executed -- the auto-snaps of alignment being an example, along with consistency across browsers.
Nachteile:
* The inability to copy material between browsers * The inability to choose a color in an image as the transparent color * The inability to set image compression level or resolution in the app * add pexels & unsplash integrations * better multi-select object capabilities * better master template support
Ricardo O.
External Platforms Specialist in Panama
Verifizierter Nutzer auf LinkedIn
E-Learning, 501-1.000 Mitarbeiter
Verwendete die Software für: Mehr als 2 Jahre
Excellent collaboration tools, simple to use, a bit basic
Kommentare: For our company the most important aspect is collaboration. On that front, Google Slides is more than enough, as collaboration has been at the heart of all office apps from Google since their inception. The cons like the limited tools to deal with images and editing templates are really not that important.
Vorteile:
The collaboration tools. In our industry, education, Google Slides allows teachers to share content with colleagues and students vida Google Classroom. It also allows instructors to create virtual "manipulatives" for students and then supervise and guide their work in real time. Google slides also allow teachers to use a bank of comments and even include audio feedback for the pupils. Also of importance for education, the integration with YouTube is flawless.
Nachteile:
Manipulation of images is a bit basic when compared with main competitor PowerPoint from Microsoft. Editing slides templates is also less intuitive than it is in PowerPoint.