Lokales Produkt
Was ist Apache NetBeans?
Eine Open-Source-Lösung, mit der mobile und Webanwendungen über Java, JavaScript, HTML5 und PHP erstellt werden können.
Apache NetBeans – Details
Apache Software Foundation
2011 gegründet
Apache NetBeans – Details
Apache Software Foundation
2011 gegründet
Apache NetBeans – Videos und Bilder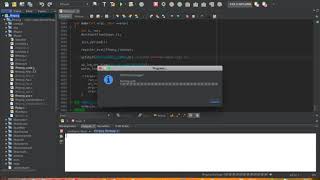 Kosten ähnlicher Produkte wie Apache NetBeans vergleichen
Startpreis
N/A
80,00 $/einmalig
N/A
N/A
Apache NetBeans – Bereitstellung und Support
Funktionen von Apache NetBeans
API
Aktivitäts-Dashboard
Aktivitäts-Verfolgung
Anpassbare Felder
Anpassbare Formulare
Anpassbare Vorlagen
Anwendungsmanagement
Aufgabenmanagement
Authentifizierung
Benutzerdefinierte Entwicklung
Berichterstattung / Analyse
Berichterstattung und Statistik
Daten-Import / -Export
Datenbank-Unterstützung
Datenmodellierung
Datenvisualisierung
Debuggen
Dokumentenmanagement
Drag-and-Drop
Drittanbieter-Integration
Echtzeit-Analytik
Echtzeit-Benachrichtigungen
Echtzeit-Berichterstattung
Echtzeit-Daten
Echtzeitüberwachung
Einsatz-Management
Formularverwaltung
Grafische Benutzeroberfläche
Integrierte Entwicklungsumgebung
Kompatibilitätstests
Konfigurierbarer Workflow
Kundenspezifisches Branding
Lifecycle-Management
Mobile Entwicklung
Mobiler Zugriff
No-Code
Offline-Zugriff
Prognosen
Quellkontrolle
Regelbasierter Workflow
Rollen-basierte Genehmigung
Software-Entwicklung
Versionskontrolle
Veränderungsmanagement
Vorgefertigte Vorlagen
Web-App-Entwicklung
Werkzeuge zur Zusammenarbeit
Workflow-Management
Zugriffskontrollen / Berechtigungen
Überwachung
Siehe die vollständige Programmiersoftware & Entwicklertools Liste
Hasan S.
T24 Technical Analyst in Pakistan
Verifizierter Nutzer auf LinkedIn
Bankwesen, 501-1.000 Mitarbeiter
Verwendete die Software für: Mehr als 2 Jahre
Best IDE for Web, Desktop and Mobile Apps
Kommentare: It's been more than 3 years I am working on NetBeans and I am very satisfied. It helped me in developing multiple projects and especially integration with Ant, SVN, JEE servers and Maven. It is highly recommended to new developers.
Vorteile:
NetBeans is very well organized in terms of code development and java web development. It works on different platforms like Windows and Linux. The best part of NetBeans is that it has visual web pack feature. It comes with a lot of useful features such as debugging, code completion, multiple programming language support, integration and plugins. It's integration is awesome with other tools. The best feature of this product is source control management like GitHub and other version control tools.
Nachteile:
Sometimes NetBeans crash when used for a long period, which is frustrating. It does not come with any professional support but one can easily join different groups or take help from seniors or from different forums. While working on big projects it consumes a lot of memory space and slow down other system processes.
Václav Š.
Full-stack web developer in Ungarn
Informationstechnologie & -dienste, Selbstständig
Verwendete die Software für: Mehr als 2 Jahre
In Betracht gezogene Alternativen:
All you need IDE for web development
Kommentare: For the fact that it's open source and therefore for free, the quality of it is extremely good! For my need of development in classical combo HTML + CSS + JavaScript on front-end and PHP + MySQL on back-end it's a perfect solution that has served me for years without any major problems.
Vorteile:
It has support for all commonly used languages in web development. Everything needed is available from the beginning without the need to get any extra plugins. Automatic code compilations are available in settings of each project, including CSS preprocessors and use of JavaScript modules so no other tools are needed. It has support for variety of frameworks, as well as testing tools, and has also it's own history tracking in git style which saves automatic snapshots each time you save a file.
Nachteile:
Since it's an open source software, it's not perfect and it sometimes randomly freezes or crashes. Also because of the same reason the development of new features and updates are not as often as with other commercial software. Therefore it's not very practical for development with newer, fast changing technologies.
Rodrigo R.
Owner in Brasilien
Computer-Software, 2-10 Mitarbeiter
Verwendete die Software für: 6-12 Monate
It looks like an abandoned project
Kommentare: Years ago we traded Netbeans for Eclipse, and Eclipse for VS Code, but in 2020 we decided to test Netbeans again. In a few weeks of testing we noticed the same problems as always: it's slow, it's big, the screen and code editors don't seem to have evolved. It seems heavily still focused on older java, leaving plugin implementation for other languages a little out of place. We were definitely not productive and we couldn't believe that it would be worthwhile to have a project in the Netbeans format and trust it in the long run. The documentation is highly incomplete and appears to have been mostly generated by javadoc about programming comments. Often you don't find what you need.
Vorteile:
It's free, manages the project in a more professional way, that is, it's more intuitive how you have files and folders inside a project, even if it hides or blocks some settings or accesses. You have a sense of the "whole" of the project better than some other similar tools. It has support for several plugins and does bring some productivity. It is still one of the few tools that have a reasonable form editor.
Nachteile:
It's slow, big and old. The structure and look looks dated, it puts a lot of emphasis on java swing, the IDE's tools look the same as when it was still from Sun, and it practically smells musty. It's amazing how such a promising project looks like it's been ostracized, it just breathes and it's alive, but it doesn't evolve.
Tulga O.
Software Engineer in USA
Computer-Software, 11-50 Mitarbeiter
Verwendete die Software für: Mehr als 2 Jahre
PHP Development with NetBeans
Kommentare: It is reliable and I used to it so I can be productive. I find it very handy when I working with big PHP frameworks. It gives me whole information about structure, creation, origin of the objects and classes. It is the best part of the IDE. NetBeans does this very good and fast.
Vorteile:
From all other IDEs I prefer using NetBeans. People say it is old and legacy but I used to it, it does it's work good enough. Actually I use Netbeans when I work with PHP projects. So maybe it is good with the old languages not the quite new era languages or developments environments like Angular, React. I use many features of NetBeans like code completion, code templates, debugging, code upload via ftp etc. I also write HTML, Javascript codes too using NetBeans and it is pretty handy for me. I like to configure my IDE and editors my way, especially code templates and shortcuts so I can work productive.
Nachteile:
NetBeans becomes slow sometimes when opening the projects because of it's indexing process. It frustrates me. But I face this kind of slowness even with the latest, best IDE IntelliJ too. IDEs are always huge and bunch of processes required to run in the background. So for small or front-end javascript projects I prefer to use editors like VSCode.
Omar eduardo A.
SAP Developer in Mexiko
Verifizierter Nutzer auf LinkedIn
Computer-Software, 1.001-5.000 Mitarbeiter
Verwendete die Software für: Mehr als 2 Jahre
In Betracht gezogene Alternativen:
Surpassed by the competition
Kommentare: Apache NetBeans is a good IDE, with good integration with Java. I would recommend it specifically to people that develop Java GUI applications with Swing. Its Swing integration is very intuitive, fully-featured and very reliable. Compared to Eclipse, working with Swing applications with NetBeans is a great option.
Vorteile:
NetBeans is easy to use and install. I used it mainly on the Windows platform, and I used it mainly to develop Java software and Java GUI Applications with Swing. Compared to other tools on the market, I think NetBeans has the best Swing support of all the IDEs I have tried (Eclipse tools have more bugs, Visual Studio Code does not natively support them). Its debugging tools are easy to use and very functional.
Nachteile:
NetBeans is usually slow to load and can be a resource hog. When working on my Mac laptop, battery drains quickly. I had many bugs using NetBeans v12 on Mac. I kept from updating to the newest version because I felt they were more stable for my workflow.