Was ist Monograph?
Monograph ist eine Zeiterfassungs- und Projektmanagement-Software für kleine Architekturbüros (weniger als 50 Mitarbeiter). Den meisten Anwendungen, die für die AEC-Industrie entwickelt werden, fehlen das Design und die Professionalität, die eine moderne Firma benötigt. Die Architektur ist eine schöne Sache, und die Tools, die Architekten benutzen, sollten so schön und funktional sein wie die Gebäude, die sie entwerfen. Monograph wird von drei ausgebildeten Architekten in San Francisco entwickelt.
Wer verwendet Monograph?
Cloudbasierte Lösung, die kleine bis mittelgroße Architekturbüros bei der Projektplanung, Zeiterfassung, Rechnungsstellung und Prognose unterstützt.
Wo kann Monograph bereitgestellt werden?
Cloud, SaaS, webbasiert
Über den Anbieter
Monograph
Ansässig in San Francisco, USA
2017 gegründet
Chat
Erhältlich in diesen Ländern
Kanada, Vereinigte Staaten
Über den Anbieter
Monograph
Ansässig in San Francisco, USA
2017 gegründet
Chat
Erhältlich in diesen Ländern
Kanada, Vereinigte Staaten
Monograph – Videos und Bilder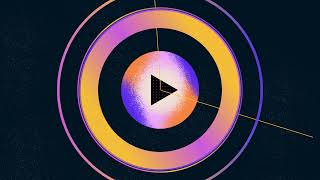 Kosten ähnlicher Produkte wie Monograph vergleichen
Monograph Funktionen
Abrechenbare & nicht abrechenbare Stunden
Abrechnung & Rechnungsstellung
Anpassbare Vorlagen
Aufgabenmanagement
Berichterstattung / Projektverfolgung
Budgetmanagement
Fortschrittsverfolgung in Prozent
Für die AEC-Branche
Gantt-/Zeitstrahlansicht
Kundenportal
Mitarbeitereinsatzplanung
Online-Zeiterfassung
Projektmanagement
Projektplanung/Terminierung
Ressourcenmanagement
Timesheet Management
Urlaubsverwaltung
Verfolgung der Kosten bis zur Fertigstellung
Zeit & Kosten Verfolgung
Alternativen für Monograph
Bewertungen über Monograph
William
Principal in USA
Verifizierter Nutzer auf LinkedIn
Architektur & Planung, 2-10 Mitarbeiter
Verwendete die Software für: Mehr als 1 Jahr
Getting better and better
Kommentare: Overall experience is great. The team listens to anything and everything.
Vorteile:
Simplicity. The interface and functionality are created for architects. The team is growing. The software is getting better and better. They are very mindful of how to add new features and how it is going to affect the user's experience.
Nachteile:
The feature set is small, but growing each quarter. But to be honest that is not much of a "Con" since all the other softwares we researched are so packed full of "stuff" that you don't know which thing really matters to your business.
Antwort von Monograph
letztes Jahr
Thank you for your feedback! We're so glad to hear that you enjoy using Monograph.
Lea
President in USA
Verifizierter Nutzer auf LinkedIn
Architektur & Planung, 11-50 Mitarbeiter
Verwendete die Software für: 6-12 Monate
In Betracht gezogene Alternativen:
Beautiful and Transparent Firm and Project Management Tool
Kommentare: We've been able to solve our issue of having tons of data in different places, unable to reconcile them - assignments, pipeline/backlog, time tracking, budgets, etc. We tried to build something ourselves with the tools we had until we found Monograph, who does it perfectly, and understands what it takes to do architectural projects. The staff is incredible, and the expanded focus they've placed on building a community of practice operations nerds is SO valuable. From the product to the people to the community, they're incredible.
Vorteile:
Monograph is so beautifully designed that my team of architects enjoy looking at an analyzing data now. We love how past, current, and future fee and staffing projections are married together to give us a clear picture of our firm's profitability and staff and project needs. Our firm owners can see high level firm health info, our project managers can see how they're performing on their projects, and our staff can see exactly what they should be working and reporting on. I also appreciate that it's a newer platform that's constantly putting out new updates, features, and functionality.
Nachteile:
We understand that it takes time to build a great product and some things are going to be missing or slightly off as the platform improves. There are some minor annoyances with reporting functions, exporting features, and how resources are assigned work, but we get around it for now. Accurately tracking overhead time and PTO could use major improvement. I'd love to see different user types for guests and/or independent contractors - it's too high of a price point to invite part time 1099 contract staff to use it, but would be very convenient if they could track time directly against our projects on Monograph. I'd also like to see more app integrations.
Antwort von Monograph
vor 3 Monaten
Thank you for your feedback! We've added these items to our request board for the team to review for future enhancements. We'd be happy to set up a call with our customer experience team to learn more about your needs!
Architektur & Planung, 2-10 Mitarbeiter
Verwendete die Software für: 6-12 Monate
A much-needed tailored PM software for our Architecture studio!
Kommentare: Monograph has been a great experience although migrating our projects over was a longer, less streamlined process than anticipated.
Vorteile:
Love that this software is structured around architectural projects. We can manipulate project plans, our fees and staffing accurately thanks to this!
Nachteile:
Task management and detailed project schedules could be further developed.
steven
Owner/Principal in USA
Architektur & Planung, 2-10 Mitarbeiter
Verwendete die Software für: 1-5 Monate
In Betracht gezogene Alternativen:
First impressions....
Kommentare: The benefits are wonderful and I'm really really excited about the program. All of our employees can immediately see the benefit of integrating time management/hours spent on a project with general project management, milestones, and tasks.
Vorteile:
The most impactful part of Monograph has been the project schedule and forecasting. Seeing what we have under contract and seeing the duration of those projects is going to greatly help manage our team and properly set expectations for our clients. I also really love the milestones and task application where we can assign things for people to do and then have a dialog about those things within each project and make sure they have been completed.
Nachteile:
The biggest thing we would like to see change is how project fees are structured. At the moment, it is best set up for fixed fee projects, but all of our contracts are set up with three different fee types: hourly- not to exceed, hourly with no cap, and fixed. It would be helpful to have some customization to the fee structure that can then get assigned to the different phases. For the projects themselves, I would like to see the tasks and milestones be more present on the project overview page and when you navigate to the individual phase of a project, I would like to see the milestones and tasks that are in that phase and be able to add more within that page rather than have to navigate to a separate page that does not show me the gantt chart/schedule. I'm not sure how the expenses tracking feature would really work for us and currently don't see using it. None of our employees generate expenses. Any expenses for a project mostly come in the form of reimbursables (consultants, printing, permitting fees, etc.). A dream down the road would be some integration with Slack that sends a notification to individuals or channels dedicated to that project to notify them of assigned tasks, deadline reminders, etc.
Erik
Owner Architect in USA
Architektur & Planung, 2-10 Mitarbeiter
Verwendete die Software für: 6-12 Monate
In Betracht gezogene Alternativen:
We love Monograph and use it daily to track time, schedule and budget
Kommentare: Great! So very helpful and easy for my small architecture firm to implement and my staff to use. It keeps everyone abreast of each projects schedule, budget and expenses. The schedule Gannt Chart graphic is awesome. Readily shows our progress, our expenditures and milestones.
Vorteile:
So easy right out of the box for our architecture firm. All the phases, schedules and budgets are prepopulated, just a little editing is needed and you're on your way. It's nice to see Monograph taking our comments and pumping up new and improved features on a regular basis.
Nachteile:
Invariably, our accountants need to use Quickbooks. Which is forcing us to still have QBO. The interface and synchronization between Monograph and QBO is lacking. For one, the invoice numbers get lost and have to be manually checked and plugged into QBO after the fact. A real pain if not done right away. Also, the connection to Quickbooks is lost ever day, which I almost always don't notice until I am at the end of an invoice and have to back out, force the connection and then go back into the invoice to send to QBO. Would be nice to have the connection constant or be able to update it straight from an invoice when we would send data to QBO. Also, if QBO doesn't have the client or project, it won't send the invoice data. Which is less than helpful. Lots of manual back data needed to push a new client, invoice to QBO. Way too much.