Was ist Sketchfab?
Die Welt ist in 3-D, aber das Web, das man jeden Tag durchsucht, ist immer noch in 2-D. Sketchfab bringt 3-D ins Web. Es ist der erste Webservice, der interaktive 3-D-Modelle ohne Plug-in online veröffentlicht, freigibt und einbettet. Hilft Unternehmen, ihre Marken und Produkte in 3-D zu präsentieren. Es ist ein bisschen wie YouTube, aber für 3-D-Dateien!
Wer verwendet Sketchfab?
Richtet sich an große oder kleine Unternehmen, die ihre Produkte in 3-D für E-Commerce-Zwecke, interne Kommunikation oder Werbezwecke präsentieren müssen.
Wo kann Sketchfab bereitgestellt werden?
Cloud, SaaS, webbasiert, Android (mobil), iPhone (mobil), iPad (mobil)
Über den Anbieter
Sketchfab
Ansässig in new york, USA
2012 gegründet
Chat
Erhältlich in diesen Ländern
Vereinigte Staaten
Über den Anbieter
Sketchfab
Ansässig in new york, USA
2012 gegründet
Chat
Erhältlich in diesen Ländern
Vereinigte Staaten
Sketchfab – Videos und Bilder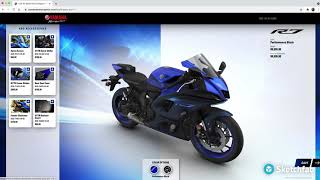 Kosten ähnlicher Produkte wie Sketchfab vergleichen
Sketchfab Funktionen
3D-Imaging
3D-Objekte
3D-Visualisierung
Augmented / Mixed Reality
Drag-and-Drop
E-Commerce-Management
Geräteübergreifende Veröffentlichung
Immersive Umgebung
Preis- und Kostenkalkulationen
Produktvisualisierungen in Echtzeit
Alternativen für Sketchfab
Bewertungen über Sketchfab
Jan
R&D Specialist in Polen
Verifizierter Nutzer auf LinkedIn
Maschinenbau oder Wirtschaftsingenieurwesen, 201-500 Mitarbeiter
Verwendete die Software für: Mehr als 2 Jahre
Terma use Sketchfab as base of 3D Product Visualization since 2015
Kommentare: For years I use mostly all of the functionality which Sketchfab offers. It's well developed with good documentation. It's have good forum and support. So it's good to work with it. The platform is complete so I save a lot of time to write own one and maintenance it. Here I created 3D Products Visualizators which allows you to see product in one of 250 colours. You can see it at sample arrangement, you can upload your photo to see radiator in your room or even you can make a photo on mobile device and see it there instantly with possibility of adjust and scale it. Also you can change background color, see products annotations, animation with it or even animated product or you can decide which part of it you would like to see. And at least you can see it in VR.
Vorteile:
Terma for many years use high tech for products presentations. In 2009 we start using adobe flash to present our products in 3D 380' with possibility to change their colors. In 2015 we discover Sketchfab platform as a place to visualize our products in 3D with highest quality on Internet without needs to use any additional plugins. For us the most important was that Sketchfab use PBR rendering, include VR and have API which allow us to create our 3D Product configurator. Today we have more than 180 products visualized in 3D based on Sketchfab platform which our customers very like.
Nachteile:
For me as a programmer I miss the source code of platform to implement new ideas by myself.
Verteidigung & Raumfahrt, 2-10 Mitarbeiter
Verwendete die Software für: Mehr als 2 Jahre
3D Configurator - Increased Conversion Rate and Order Size - Dramatically
Vorteile:
What I like most about the software was how easy it was for us to set up and the seamless customer experience the 3D configurator makes for our visitors. Our product has over 90 different variations that can make it difficult to shop for if they were all stand alone listings. With the configurator one can easily swithc between model, color and ring to personalize the unit quickly and efficiently! We saw immediate improvement in order size, color range, and conversion rate with the configurator, it also put us light years ahead of our competitors when it comes to user exierence.
Nachteile:
3D modeling can be hard to capture the models texture but with enough patience and revisions we can get really close.
Verifizierter Rezensent
Artist in Südafrika
Verifizierter Nutzer auf LinkedIn
Kunst & Handwerk, 51-200 Mitarbeiter
Verwendete die Software für: 6-12 Monate
Sketchfab 3D Visualization
Kommentare: I really enjoyed using Sketchfab
Vorteile:
It is very easy software to use. I see my ideas come to life before me
Nachteile:
Extra features, brushes and shading can be added
Mitchell
3D Innovation Manager in USA
Einzelhandel, 501-1.000 Mitarbeiter
Verwendete die Software für: Mehr als 2 Jahre
Deckers Brands SketchFab Review
Kommentare: Easy to use, easy to edit, easy to share, great quality results.
Vorteile:
SketchFab makes it easy to upload, edit and share/embed 3D online. The visualization quality is world-class and offers VR and AR with no additional effort for the user after uploading 3D models.
Nachteile:
SketchFab have a great color configurator and mp4/jpg generator, but it is unfortunately separate to the main SketchFab site. I would like to see these as part of the main tool. Additionally I would like to see improvements on organization capabilities of files, I work in fashion and so I need to organize files by brand, gender, category etc. Currently I can only create a folder to organize files, without ability to even have a sub-folder within that.
Zandrich
Chief Marketing Officer in Südafrika
Verifizierter Nutzer auf LinkedIn
Computer- & Netzwerksicherheit, 2-10 Mitarbeiter
Verwendete die Software für: Mehr als 2 Jahre
Sketchfab - Premier 3D Marketplace
Kommentare: Not only does Sketchfab offer the most versatile 3D viewer on the market, Sketchfab also offers the best 3D asset marketplace on the internet. The Sketchfab marketplace has been my go-to when selling 3D assets as a freelancer, and has over the years become the best place for myself and my team to purchase 3D assets for ourselves.
Vorteile:
As a 3D viewer, Sketchfab beats any competitor without a sweat. It supports the largest collection of file formats, and is significantly more lightweight than it's closest contemporary. As a bonus, the Sketchfab marketplace is hands-down the best-in-class, and should be the first choice for anyone who sells their 3D assets, or are in the market to purchase assets for their own projects.
Nachteile:
The only thing that could improve Sketchfab as a whole would be the support of more formats than is already supported.