Was ist Rethink?
Rethink Behavioral Health delivers a SaaS technology platform built specifically for managing autism and developmental disorders. The robust EMR and billing service is an all-in-one, HIPAA compliant technology that includes EVV to simplify ABA data collection, advanced video-based RBT training for staff, and scheduling tools. Rethink also offers the industry's first evidence-based calculator for the recommended range of treatment hours for a particular child's behavioral profile.
Wer verwendet Rethink?
Comprehensive, mobile, HIPAA compliant ABA therapy/behavioral health software for ABA data collection, video-based RBT training, scheduling, telehealth, treatment dosage determination and billing.
Rethink – Details
Rethink Behavioral Health
2008 gegründet
Rethink – Details
Rethink Behavioral Health
2008 gegründet
Rethink – Videos und Bilder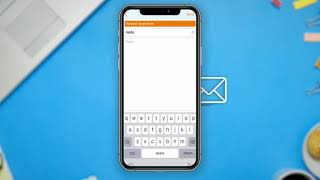 Kosten ähnlicher Produkte wie Rethink vergleichen
Startpreis
Nicht verfügbar
19,00 $/Monat
Nicht verfügbar
Nicht verfügbar
Rethink – Bereitstellung und Support
Kundenbetreuung
E-Mail/Helpdesk
Telefon-Support
Chat
Einsatz
Cloud, SaaS, webbasiert
Android (mobil)
iPhone (mobil)
iPad (mobil)
Training
Live Online
Webinare
Dokumentation
Stacey V.
Behavior Analyst in USA
Verifizierter Nutzer auf LinkedIn
Einzel- & Familiendienstleistungen, 11-50 Mitarbeiter
Verwendete die Software für: Mehr als 1 Jahr
Rethink User
Kommentare: Our use of Rethink has been positive, however at times it takes quite some time to communicate via telephone with representatives. I feel customer service representatives and the overall program are responsive to concerns and each individual suggestion is taken into consideration as though they are your personal programmer.
Vorteile:
The best feature of this software are the preprogramed behavior programs and objectives.
Nachteile:
At times inputted information is not saved and the data entry is not friendly if you are entering data from other days. It does not allow you to edit data. This is necessary at time due to the fact that there may be errors in "real time" data entry.
Antwort von Rethink Behavioral Health
vor 9 Monaten
Thank you for your feedback and review!
Bethany C.
clinical director in USA
Psychische Gesundheitsfürsorge, 2-10 Mitarbeiter
Verwendete die Software für: Mehr als 1 Jahr
ABA
Kommentare: Overall we like them. We feel it is a little pricey for what we actually use, and as a program that serves those most in need, we are paying for staff, not clients.
Vorteile:
The individual customization it allows us to have for our company. I also love the immediate feedback to questions and problems. The task analysis and video models for training on software use and plan implementation are fantastic. I really like the RBT coursework. I wish there was a way to have people take the class without having to pay for the whole thing if they are not using all the features. Many of our potential behavior techs don't make it past the classes.
Nachteile:
Scheduling doesn't allow for scheduling multiple staff members or kids at the same time. (For example: Scheduling staff monthly meetings we have to go into each staff member to schedule or make changes instead of doing a group schedule.) The treatment library is too educational in nature. The plans are fairly useless to us in the field as they are not designed for clinical practices. The behavior reduction program layout makes it too simple to just check a lot of boxes. The type inboxes are too small to feel usable despite the fact you can write long instructions in them. I also don't like that the system requires us to know a lot about behavior before it is put in. This makes it difficult to track new behaviors. I would like to have the option of techs entering behaviors, and BCBA's making the functional determination. It's a little awkward to filter out errors when technicians make a mistake in data collection after the appointment has been verified. We HATE the interval and duration timers. They stop when staff moves off the page to read something else. The indicators that the timers have gone off is not noticeable enough. They don't work when collecting a baseline at all. All of our interval programs are currently being tracked by hand. The app records zeros if someone logs in to look at a child's programming. The majority of our techs prefer to use their phone rather than a computer so this causes lots of false data.
Jaymee ann S.
Program Director in USA
Krankenhausversorgung & Gesundheitswesen, 51-200 Mitarbeiter
Verwendete die Software für: 6-12 Monate
Review from a Previous Super User
Kommentare: I have been a Super User for a previous company who used NextGen and eClinicalWorks. With the knowledge and experience that I have with those systems, and the relationships that I have had with their developers and trainers, my expectation for a software's functionality and ease of access is high. With the 6 months that I have been able to use Rethink, I definitely have my wish list items on how this software can be improved. Just like other electronic health record systems, the users want a long list of features and capabilities built in without understanding the system building in the background. Consequently, developers design the software lacking the knowledge of what the users need in the software experience on a daily basis. I have not had the chance to explore the system to its fullest potential to be able provide a more in-depth review. Check back with me in 6 more months after I have been able to learn and break the software.
Vorteile:
I like the graphical presentation because it is data driven from what was entered.
Nachteile:
There are several areas in the software where you would assume that information would pre-poulate and flow into. I am still finding myself free typing numerous fields that I feel would be better if the information can just pre-populate from a different area of the software. For a software that would promote ease of access, there are still more clicks and typing that I need to take in order to get what I need done. There are also way too many drop downs and switching windows happening within the software just to see the information I need. I understand that with Applied Behavior Analysis, we like to have as much information as we can document, however, it does seem cumbersome when I need to view or glance something real quick and end up clicking more times than I would like. Data can easily be deleted by those who have permission to do so. That being said, timestamps or a security log of the users who edited or deleted data would make sense. There are also several bugs in the system like filters resetting and lists dragging you back to the beginning after clicking in the text field.
Antwort von Rethink Behavioral Health
letztes Jahr
As a new user, we look forward to working with you! Our team has a process to collect valuable feedback from our current users. We also have a team of expert BCBA clinicians and business operations professionals working collaboratively with our developers to ensure user needs are being met. Welcome to the Rethink community!
Krankenhausversorgung & Gesundheitswesen, 2-10 Mitarbeiter
Verwendete die Software für: 6-12 Monate
In Betracht gezogene Alternativen:
First World Requests
Kommentare: Really happy so far with the software and customer service. I am nervous about getting more clients as the $50 a month will become costly at some point.
Vorteile:
I really like Rethink and it is capturing everything I need as a small business owner. I like that the time sheets are tied to session notes. I love the payroll export and billing export and find them very easy to use and scrub.
Nachteile:
I think the schedule area could be a bit more user friendly. I came from Central Reach scheduling that would allow you to drag and drop appointments. But the biggest request would to be to be able to see multiple staff and client schedules at a time (not in the group calendar section) on the main page. It just is easier to visual plan scheduling that what is provided in the group calendar section. Clinically I'm BEGGING for manual mastery! And not the work around of changing the mastery criteria. Also, I would really love to see playlists that have programming grouped together. I know the staff can check or uncheck in the skills sections but just having a playlist from the back end would be great.
Denise S.
ABA Program Administrator in USA
Psychische Gesundheitsfürsorge, 51-200 Mitarbeiter
Verwendete die Software für: Mehr als 2 Jahre
My point of view
Kommentare: It has been great, and i have recommended the software to other agencies.
I love the support on rethink side. feels like we work as a team from the beginning and still almost 2 years in.
Vorteile:
the software is user friendly, as time goes by new programs are implemented to keep up with the needs. I also like the fact that when there becomes an issue there is a team (support) that we can reach out to.
Nachteile:
some of the programs needed do that time, on a business point of view, not always easy to wait. would be great to have more of a note section besides whats in the demographic area. If there is an issue with rethink such as speed or update of software that may be causing the system to be down a notification be on rethink when logging in, this way our field staff is aware at the same time. rethink currently has it for anything "new" , why not when its having issues
Antwort von Rethink Behavioral Health
letztes Jahr
Thank you for the valuable feedback!