Was ist Cameyo?
Cameyo ist ein cloudnativer digitaler Arbeitsbereich, der die sichere Bereitstellung von Windows- und internen Web-Apps auf jedem Gerät vom Browser aus ohne VPNs ermöglicht. Dadurch, dass Unternehmen ihren Mitarbeitern Zugriff auf die erforderlichen geschäftskritischen Anwendungen gewähren können, um von überall und auf jedem Gerät produktiv zu bleiben, macht Cameyo die Fernarbeit realistisch. Die Plattform für virtuelle Anwendungsbereitstellung von Cameyo ermöglicht den Zugriff auf alle älteren Windows- und internen Web-Apps von jedem HTML5-Browser aus.
Wer verwendet Cameyo?
Alle Organisationen, die Windows- und interne Web-Apps auf jedem Gerät sicher bereitstellen müssen (inkl. Chromebooks), ohne dass VPNs erforderlich sind. ISVs (Independent Software Vendors), die ihre Software als SaaS bereitstellen möchten.
Wo kann Cameyo bereitgestellt werden?
Cloud, SaaS, webbasiert, Windows (On-Premise)
Über den Anbieter
Cameyo
Ansässig in Cary, USA
2018 gegründet
Telefon-Support
Chat
Über den Anbieter
Cameyo
Ansässig in Cary, USA
2018 gegründet
Telefon-Support
Chat
Cameyo – Videos und Bilder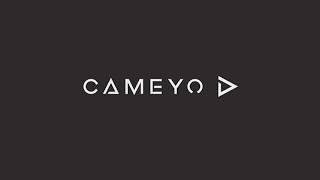 Kosten ähnlicher Produkte wie Cameyo vergleichen
Cameyo Funktionen
Aktivitäts-Verfolgung
Anwendungsmanagement
App-Verwaltung
Authentifizierung
Backup und Recovery
Berichterstattung / Analyse
Berichterstattung und Statistik
Cloud Computing
Datei-Verwaltung
Datenmigration
Datenspeicher-Management
Desktop-/Anwendungsvirtualisierung
Drittanbieter-Integration
Echtzeit-Aktualisierungen
Echtzeit-Daten
Echtzeitüberwachung
Einmalige Anmeldung
Elternportal
Kapazitätsmanagement
Klassenzimmer-Management
Kommunikationsmanagement
Lastverteilung
Mehrere Standorte
Mobiler Zugriff
Projektmanagement
Provisionierung virtueller Maschinen
Remote-Zugriff/-Kontrolle
Sichere Datenspeicherung
Studenteninformationen/-dokumente
Unterstützung mehrerer Geräte
Virtuelle Maschinen-Überwachung
Werkzeuge zur Zusammenarbeit
Zugriff auf mehrere Monitore
Zugriffskontrollen / Berechtigungen
Emir
CIO in Schweden
Verifizierter Nutzer auf LinkedIn
Einzelhandel, 501-1.000 Mitarbeiter
Verwendete die Software für: 1-5 Monate
In Betracht gezogene Alternativen:
A Truly Built-For-The-Cloud Solution
Kommentare: We made the decision to migrate from old Windows PCs to Chromebooks at the corporate headquarters and quickly realized that we still had still several legacy apps we needed which wouldn't work on Chrome OS. The first thing we noticed when we started our free trial was that Cameyo was truly built from scratch to be a cloud solution, whereas another solution has clearly just taken their old technology and tried to push it into the cloud. Within just 2-3 hours, we had Cameyo up and running on-premises and were able to provide all of our business-critical Windows applications to our employees' Chromebooks.
Vorteile:
How simple and quick it is to set-up. Not only were we up and running with Cameyo in less than three hours, but we can also deploy new apps almost instantly. We never have to re-image or deal with a Golden Image.
Nachteile:
Nothing really, sure we encountered a few issues during set-up to get it to work according to our needs However, Cameyo's support was super helpful and quick in responding. They resolved all of our issues and got us up and running the same day.
Arden
Presales and Delivery Manager in Südafrika
Verifizierter Nutzer auf LinkedIn
Computer-Software, 2-10 Mitarbeiter
Verwendete die Software für: Mehr als 2 Jahre
ASG Africa's review of Cameyo
Kommentare: From the moment you sign up, it'd evident that Cameyo has most of their processes automated. The trial was activated and processed, within minutes I received my credentials.
Billing is easily handled, Cameyo even accepts credit card payments and their SaaS options are very appealing.
The support team are just as efficient, they were extremely helpful in assisting us to load an old legacy application for a customer, another by-product of built-in administrative features within Cameyo, requiring minimal input from us.
Overall, their personal attention and willingness to assist is refreshing in an industry filled with top-heavy players who don't have the capacity or inclination to service Small to Medium Enterprise; quite frankly, Cameyo is quite capable of servicing large enterprise customers.
Vorteile:
Low administrative overhead-NO training required Super simple to process for publishing applications Clientless delivery of desktop applications directly to the browser Support iOS, Android, Mac, Linux Integrated virtual storage for Google Drive, Dropbox Low Infrastructre footprint
Nachteile:
Very few negatives, difficult to name even one... If I was pushed to mention one negative, it would be the fact that peripherals like webcams, flash drives are not natively supported.
Franz Josef
Tech head in Philippinen
Verifizierter Nutzer auf LinkedIn
Informationstechnologie & -dienste, 2-10 Mitarbeiter
Verwendete die Software für: 1-5 Monate
General use guide
Vorteile:
gives secure access to companies using a secure portal. Allows replacement to vpn connections. Easy to setup using on prem cameyo server. Once installed its pretty stable.
Nachteile:
Not a true web portal since it only acts as a gateway. Cameyo server has to be on the same network as application you want to serve. Its like a cloud mid migration platform. Its main application if you have legacy apps on prem and want these to be "web enabled" is to use the cameyo server on prem. If you dont want to setup your own physical server and use the cameyo cloud, it will be an additional cost. And you would have to re install your whole app on the cloud. You cannot operate your app both on the cloud or on prem. A solution was suggested that you can have the front end installed on the cloud and the db server installed on prem but the vpn connection from cameyo cloud to on prem db server is not easy and again has a cost. To summarize, easier to setup and on prem cameyo for legacy apps and then access using portal. Of course performance depends on your internet connection.
Liam
Marketing Manager in Irland
Pharmazeutika, 11-50 Mitarbeiter
Verwendete die Software für: Mehr als 1 Jahr
The correct (and quick) solution for our problem
Kommentare: Overall it's been great. We were searching for a solution and I discovered Cameyo. The whole process of testing to full implementation was extremely quick and easy. Eyal from the Cameyo team has been great in the implementation for us.
Vorteile:
Cameyo solved our problem of putting our desktop software in the cloud (browser) for an on-demand automated trial. The team were great to get it set up. We integrate this with HubSpot and this has worked very well to date.
Nachteile:
None - as of now the software offers what we need. If there has been any changes to our requirements Cameyo have been quick to implement them.
Aaron
Principal Consultant & Founder in USA
Verifizierter Nutzer auf LinkedIn
Unternehmensberatung, 2-10 Mitarbeiter
Verwendete die Software für: 6-12 Monate
Fast and simple webification of a legacy .net and SQL application for complex drilling data
Kommentare: From installation to support, we have had a great experience migrating applications to Cameyo. More importantly, it has enabled us to provide new features and a better experience to our customers. The lower cost of Camayo's solution allows us to pass savings onto our customers with decreasing our support cost and improving margins.
Vorteile:
We were able to do the complete application (and SQL) installation into Cameyo Cloud in less than a day. Once installed, Cameyo Cloud instantly was able to give users web access to the .net client application that previously required lengthy installation on each user's computers. This was a very large and network intensive application for analyzing vast amount of drilling data that required users to have atleast 100mbs connection to data centers. This often limiting its acceptability in the field and remote offices. With Cameyo Cloud, now all users see performance levels that previously were only possible when using the server console. The cost of Cameyo's product suite was significant less than their competitors. Additionally most of the competitors "solutions" for remote application virtualization, still required a thin client to be installed while Cameyo works with almost any browser.
Nachteile:
So far we have not seen any downside to using Cameyo. It provides better performance at a lower cost than any of the alternatives.