Was ist Bolt?
Convert 50% more customers and increase sales with Bolt One Click checkout. Upgrade your checkout process with one-click checkout, 100% fraud chargeback guarantee, access to tens of millions of shoppers on the Bolt Network, and more. Bolt is flexible and super easy to implement. Connect seamlessly with ecommerce platforms like BigCommerce, Magento, and PrestaShop. Turn it on in minutes and let shoppers check out in seconds.
Wer verwendet Bolt?
Boost sales, eliminate fraud and satisfy your customers with Bolt's One Click checkout that you can turn on in minutes. Accelerate the growth of your business today.
Wo kann Bolt bereitgestellt werden?
Cloud, SaaS, webbasiert, Mac (Desktop), Windows (Desktop), Linux (Desktop), Chromebook (Desktop), Android (mobil), iPhone (mobil), iPad (mobil)
Über den Anbieter
Bolt
Ansässig in San Francisco, USA
2014 gegründet
Telefon-Support
24/7 Live-Support
Chat
Erhältlich in diesen Ländern
Vereinigte Staaten
Über den Anbieter
Bolt
Ansässig in San Francisco, USA
2014 gegründet
Telefon-Support
24/7 Live-Support
Chat
Erhältlich in diesen Ländern
Vereinigte Staaten
Bolt – Videos und Bilder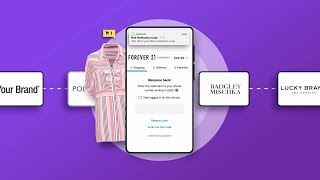 Kosten ähnlicher Produkte wie Bolt vergleichen
Bolt Funktionen
API
Aktivitäts-Dashboard
Aktivitätsüberwachung
Angebotsmanagement
Anpassbare Betrugsregeln
Auftragsmanagement
Berichterstattung und Statistik
Datensicherheit
Debit-/Kreditkartenverarbeitung
E-Commerce-Management
E-Mail Marketing
Echtzeit-Warnungen
Einkaufswagen
Elektronische Zahlungen
Genehmigung finanzieller Transaktionen
Integration in die Buchhaltung
Kundenkonten
Mehrere Währungen
Mehrere Zahlungsmöglichkeiten
Mobile Zahlungen
Mobiler Zugriff
Multichannel-Management
Online-Zahlungen
PCI-Compliance
Prävention von Zahlungsbetrug
Rabattmanagement
Verkaufsberichte
Zahlungsabwicklung
Bella W.
Columnist in USA
Verifizierter Nutzer auf LinkedIn
Schreiben & Editieren, Selbstständig
Verwendete die Software für: 1-5 Monate
Bolt is a surprisingly useful tool that guarantees zero fraud
Kommentare: Online businesses can sit back and watch their profits grow with helpful insights, fraud protection, and many other useful features of this new face in online commerce.
Vorteile:
Bolt makes it clear right off the bat that they prevent fraud, increase revenue, and have a better check-out procedure than Amazon. These statements seem like bold claims for such a relatively small software company, but amazingly, Bolt is 100% legit, and is true to their word. From the moment you click their website link, you come face to face with an excellently thought out website that walks beginners through the first steps, making starting out using Bolt so simple. Not to mention, the insights given are readable and incredibly useful!
Nachteile:
I can't say I found any problems with Bolt.
Josh C.
Accounting Supervisor in USA
Sportartikel, 11-50 Mitarbeiter
Verwendete die Software für: 6-12 Monate
Exceptional Customer Service, Checking Out Made Easy
Kommentare: Overall experience has been great. If you look back at my pros and cons, the pros heavily outweigh any negative aspects of Bolt. Since the launch of Bolt, our entire process on our online retail site has been heavily simplified. Customer places order, we fulfill the order, orders are automatically processed in our accounting software (NetSuite), and funds are automatically transferred to our bank. It has been pleasant for us and our customers alike.
Vorteile:
As someone who uses this product to provide a better experience for customers to purchase products, I love how simple it is to start and finish a purchase. The Bolt software provides a complete checkout in much less clicks and types than most other checkout platforms. They take care of reviewing all orders for accuracy, fraud, security measures, etc., so the burden is never on my company to make the tough decisions. If the Bolt team approves a fraudulent order, they are responsible for any charge back fees from the bank. Better yet, if Bolt approves a fraudulent order and then you reach out for them to take a closer look, they will CREDIT YOU money back on your next bank transfer as a "thank you" for catching a fraudulent order. The customer service and our account managers have been super helpful. We haven't really had any issues, but when we do, they are quick to provide a solution and get back within a very short time. All in all, the entire Bolt platform has been very pleasant for the first 6+ months and have definitely improved our checkout success rate.
Nachteile:
There's really not much to dislike. One thing that could be better is the daily settlement reports, in my opinion. I am in charge of posting deposits daily in our accounting system, so I need to ensure they match the dollar amount that Bolt is transferring to our account. In the main summary, Bolt will just give you the net amount they are transferring (this is the total amount the customer was charged, minus the fees Bolt removes for using their platform). Obviously, I need to book those fees during the deposit process, but it can be tricky to gather the information for those fees. I need to download a detailed report which has all of different types of fees, credits, transfers, etc. and manually sort them in an excel sheet in order to get the fee amount. This is the only thing that bugs me about Bolt's platform at this moment. They actively listen to customer suggestions, so I am hoping this will be one they consider improving on.
Verifizierter Rezensent
VP e-commerce in USA
Verifizierter Nutzer auf LinkedIn
Luxusgüter & Schmuck, 11-50 Mitarbeiter
Verwendete die Software für: Mehr als 1 Jahr
Great 1 stop checkout solution
Kommentare: Complete checkout solution from day 1 never really spent time or developer resources on checkout due to having Bolt installed and allowed our attentions to be focused elsewhere.
Vorteile:
CX is lean and quick, almost all options included in the modal, most of the testing has already been done for you. Great support team to work with for any testing options you would like to run within the modal, never really had an issue with functionality that needed support. Also, Bolt is involved in the chargeback process you submit through their portal and they handle the back and forth.
Nachteile:
Fees per order were higher than some other options
Oladipo A.
Content writer in Nigeria
Verifizierter Nutzer auf LinkedIn
Rundfunkmedien, 11-50 Mitarbeiter
Verwendete die Software für: 1-5 Monate
Bolt Review
Kommentare: My experience with bolt has been superb because fraudulent activity on it is on zero unit.
Vorteile:
Bolt is a software made available. For online business only. The software has a phone support system which every customers likes to get when shopping online. Its easy checkout solution and exceptional customer service makes it standout. Also, data security is sure and customers accounts are also safe.
Nachteile:
It has no ree trial and no free version.
Mireille D.
Director of operations in USA
Essen & Trinken, 11-50 Mitarbeiter
Verwendete die Software für: 6-12 Monate
The best business decision we've made
Kommentare: We came across Bolt while looking for a solution to our growing fraud problem. They promised to not only eliminate fraud for good but also increase our conversion rate by simplifying the checkout process. This sounded too good to be true but fortunately for us, it was all they promised and more! Their team is extremely responsive and helped guide us through the integration process. Our shipping model is very complex and utilizes a few different plugins but Bolt found a way to make it all work together seamlessly. I couldn't recommend Bolt highly enough!
Vorteile:
Their team is extremely responsive and always very helpful. They are always open to new ideas and customizations. Their fraud detection basically eliminated our fraud problem. This simplified our checkout process and helped us increase our revenue.
Nachteile:
Once in a while we'll run into some glitches/problems but they are always very quick to respond and help us fix them.