Was ist FamePick?
The FamePick platform provides an industry-transforming alternative to the complicated and expensive celebrity endorsement/influencer marketing world. We do this by streamlining the celebrity sourcing and selection process for brands, empowering them to search for and create marketing experiences/content that speak to their target audiences.
Wer verwendet FamePick?
Brands and marketers who are advertising on social media.
Where FamePick can be deployed?
Cloud, SaaS, webbasiert
About the vendor
by FamePick
2016 gegründet
Chat
Erhältlich in diesen Ländern
Vereinigte Staaten
About the vendor
by FamePick
2016 gegründet
Chat
Erhältlich in diesen Ländern
Vereinigte Staaten
FamePick – Videos und Bilder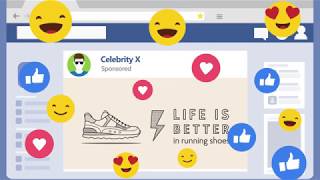 Kosten ähnlicher Produkte wie FamePick vergleichen
Startpreis
Nicht verfügbar
2.125,00 $/Monat
Nicht verfügbar
Nicht verfügbar
Funktionen von FamePick
API
Aktivitäts-Dashboard
Aktivitäts-Verfolgung
Alarmfunktion / Benachrichtigungen
Analytik / ROI-Verfolgung
Angebot in sozialen Medien
Anpassbare Berichte
Aufspüren von Influencern
Berichterstattung und Statistik
Bonus-Verwaltung
CRM
Content-Management
Daten-Import / -Export
Datenvisualisierung
Demografische Daten
Drittanbieter-Integration
E-Mail Marketing
Echtzeit-Analytik
Echtzeit-Berichterstattung
Engagement-Tracking
Facettensuche/-filter
Filtern
Influencer Relationship Management
Kampagnen-Segmentation
Kampagnenanalysen
Kampagnenmanagement
Kampagnenplanung
Kampagnenplanung
Kategorisierung / Gruppierung
Kommunikationsmanagement
Kontakt-Datenbank
Kontaktmanagement
Kontrolle des Genehmigungsprozesses
Konversion-Tracking
Kundenspezifisches Branding
Leistungskennzahlen
Mehrere Kampagnen
Multichannel-Management
Multichannel-Marketing
Nachverfolgung von Influencers
Social Media-Überwachung
Social Performance Management
Social-Media-Integration
Soziale Werbung
Stichwort-Nachverfolgung
Suchen / filtern
Trend-Analysen
Workflow-Management
Zahlung-Nachverfolgung
Überwachung
Verifizierter Rezensent
Account Manager in USA
Verifizierter Nutzer auf LinkedIn
Marketing & Werbung, 10.000+ Mitarbeiter
Verwendete die Software für: 6-12 Monate
FamePick Enabled Me To Organize a Successful Campaign
Vorteile:
There are days when I prefer to just focus on one task or one client. However, you can't get that all the time. My line of work trains me to be flexible. You need to use your people skills, friendly demeanor when you deal with clients. It's part of working in a marketing firm and I always learn a lot. For this particular client, I needed to help him build his brand and gain more exposure. I'm very happy with FamePick, which enabled me to do an extensive marketing campaign. This software helped me gather an influencer that can endorse his brand. Thanks to this software, the campaign was successful.
Nachteile:
The software doesn't allow you to be the one to manage the whole process. You can only communicate to them via email which doesn't make you the project manager. They should have this option that way you manage the project.
Priyanka L.
Founder in USA
E-Learning, Selbstständig
Verwendete die Software für: 1-5 Monate
Famepick = influencer + link building services in 1 app
Kommentare: Famepick = influencer + link building services in 1 app. It's a great FREE option to try as an influencer especially during the pandemic.
Vorteile:
It seems to be a good option similar to linktree but offering some additional influencer tools.I could add a list of links of my social media and quickly understand audience insights. It helped me create a media kit.I found it amazing to see statistics of my audience based of various parameters like channel, gender, language, countries etc. It also gave me average likes. Overall it helped me create a great profile and set my best foot forward with a strong foundation as an influencer.
Nachteile:
It's still unclear how quick the turnaround time is for an influencer to complete 1 deal on an average. Also how brands and influencers can work with one another more efficiently. Doesn't seem to be a quick process.
Unterhaltung, 2-10 Mitarbeiter
Verwendete die Software für: 1-5 Monate
Influencer softward
Vorteile:
I liked the ability to filter through different influencer options
Nachteile:
It's a bit hard to understand who to move forward with for a campaign
Alex K.
Director & Cinematographer in USA
Medienproduktion, 2-10 Mitarbeiter
Verwendete die Software für: Mehr als 1 Jahr
Great tool for content creators, artists and up and coming influencers
Kommentare: My overall experience with FamePick has been good. It definitely will let you know where you stand as far as your brand and expose where you need to work on. It's great to keep in mind that way you are ready for outreach with brands again for a chance to work with them.
Vorteile:
I like that you are able to be put in contact at the right department with companies in the industry you are trying to market in or affiliate yourself with.
Nachteile:
It takes a while to get a response from the brands on the platform. It can be months before you hear anything back.
Unterhaltung, Selbstständig
Verwendete die Software für: Kostenlose Testversion
Best app ever
Kommentare: Musically
Vorteile:
It is very easy to use and all tye features are nice
Nachteile:
There is no feature that is is not good.